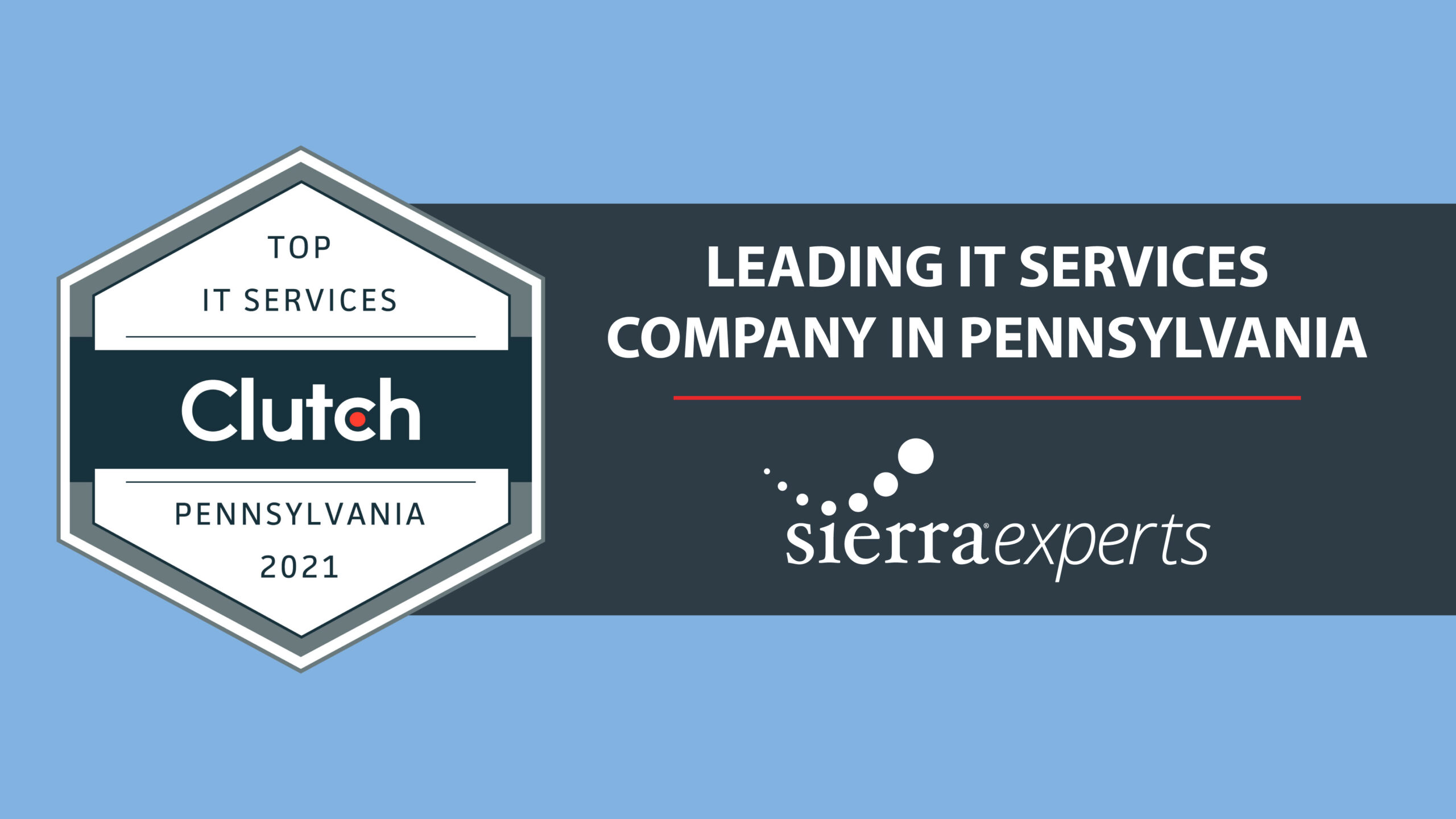 September 14, 2021
Clutch Names Sierra Experts as a Leading IT Services Company in Pennsylvania
As more and more companies migrate their business online, the bigger the need for reliable security online. That's where Sierra Experts comes in! Our team provides top-notch cybersecurity, managed IT services, cloud hosting, and more. Today, we are looking to sow the seeds of our hard work as we announce our Clutch award for 2021.
Again, our team is very honored to share with you that we've been named as a leading IT services company in Pennsylvania by Clutch. Their 2021 research states that we were able to outperform our competitors and provide incredible IT services in our state.
Here to acknowledge this incredible award is our CEO and CTO, Bruce Freshwater:
"We pride ourselves on providing customers with the best service possible. This award would show that we are dedicated to customer service and proven leaders in the IT field. Of course, our team would like to extend its gratitude to Clutch for making this award possible. Thank you so much for all that you've done for the B2B industry."
What is Clutch?
You might be wondering, what is Clutch? They are a well-respected ratings and reviews platform in the B2B industry. Their site is the leader in connecting global service providers with corporate buyers from around the world.
At Sierra Experts, we love to do IT differently! From managed services, marketing, design, and development, our team has got you covered. Give our office a call today and let's start talking about your project. Our team is looking forward to hearing from you.