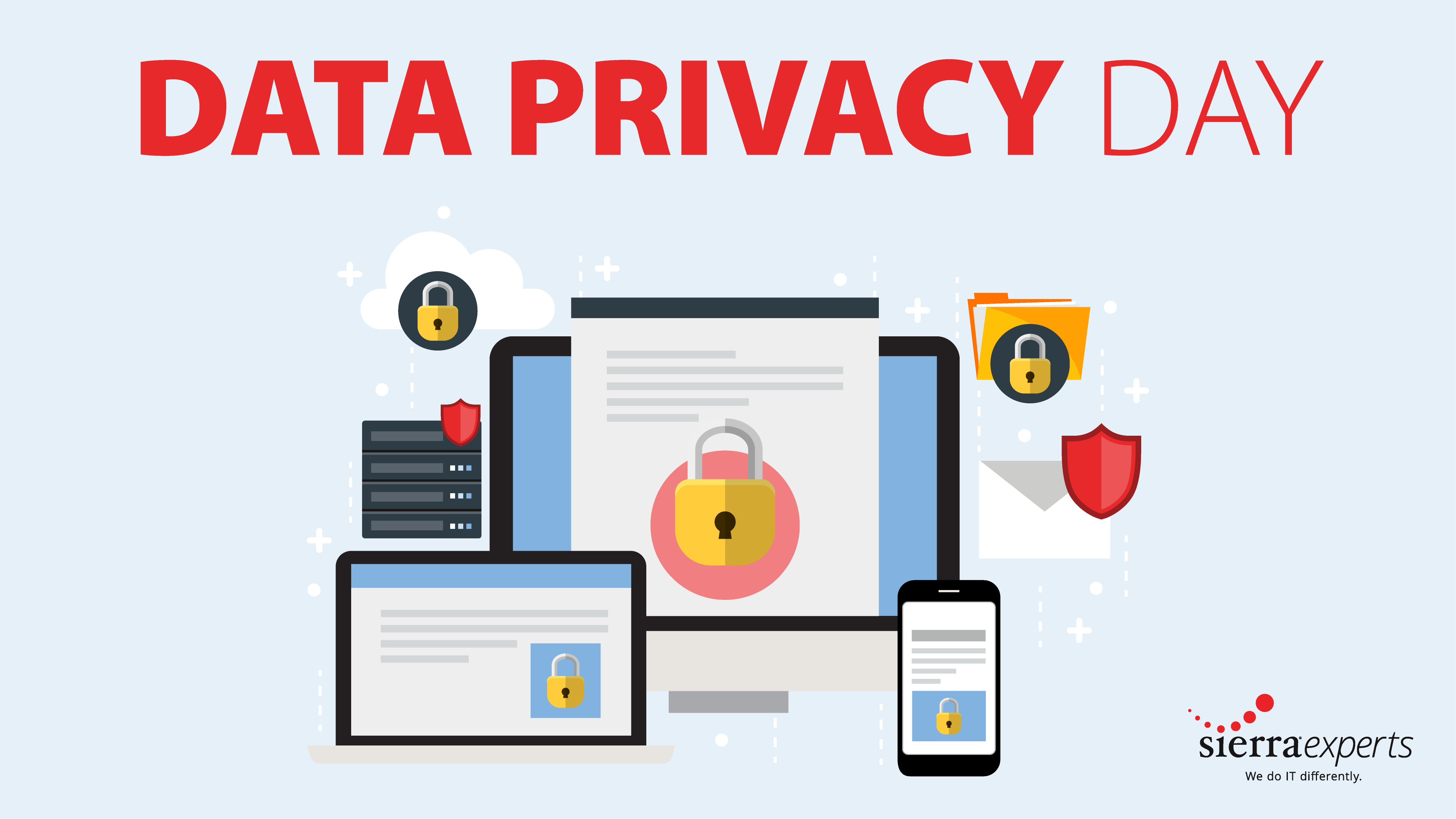 January 28, 2022
Stay Secure on Data Privacy Day!
Today is Data Privacy Day! January 28th reminds us to review our data usage from the previous year. It's an excellent opportunity to evaluate our personal cybersecurity and make sure that we are staying secure on Data Privacy Day.
HISTORY OF DATA PRIVACY DAY
Data Privacy Day was first proclaimed by the Council of Europe in 2007. In 2009, the United States House of Representatives and Senate formally recognized it as a day of observance. Moreover, various groups and organizations continue to contribute to Data Privacy Day each year.
STEPS TO PROTECT PRIVACY
Our personal data is collected and used in multiple ways across multiple media technologies. Part of the problem is most of the people who have access to it don't need it. A vicious cycle ensues due to its legal and illegal redistribution.. Massive amounts of personal data can be distributed easily due to the internet. However, despite our own carelessness or privacy violations, there are steps you can take to protect yourself.
1. On any new device, set your privacy settings immediately across all platforms and apps.
2. When shopping or banking, never use an unsecured WiFi network.
3. Check your bank and credit card statements regularly.
4. Keep your software up to date. Out-of-date software is vulnerable to hackers.
5. Never give personal information over the phone, email, or text.
6. Stop taking online quizzes that ask random questions about your childhood, children, tattoos, marriages, pets, and favorite foods.
7. Use strong password phrases.
8. Make sure your passwords are updated every 3 months, or whenever your accounts may have been compromised.
9. Use virus protection and a firewall.
10. Check your location settings. Turn off unnecessary app tracking.
HOW YOU CAN CELEBRATE DATA PRIVACY DAY:
1. Take steps to secure your digital devices.
2. Make a commitment to learning ways to protect yourself and maintain those tech-savvy practices.
3. Share this information with your friends and family so that they stay protected to.