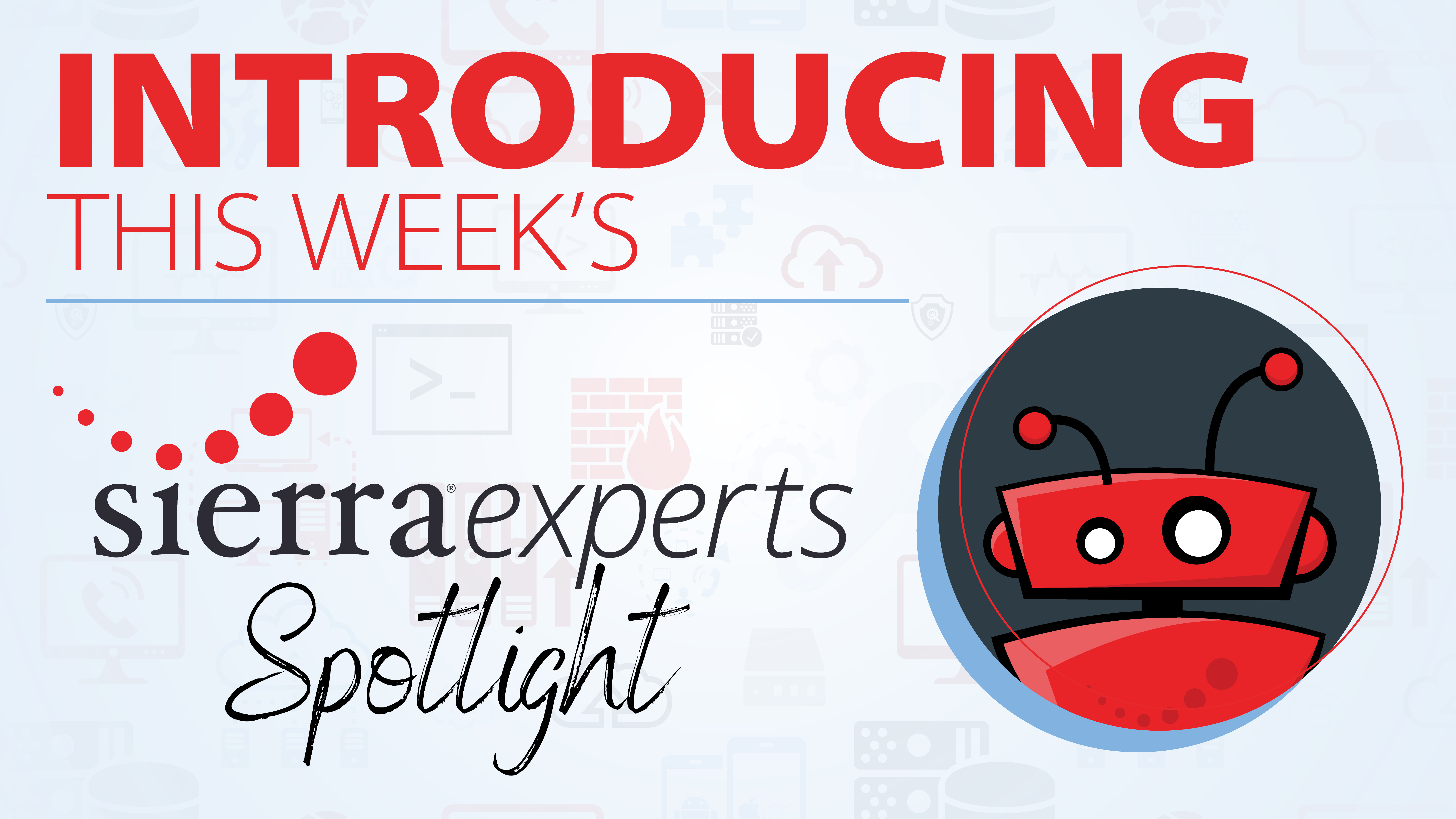 January 19, 2022
Sierra Spotlight: Stacy Freshwater
Our next Sierra Spotlight is our very own Stacy Freshwater. Stacy is the CFO for Sierra Experts. This month is her 15 year anniversary with the company! In her current role, she administers all necessary items regarding new hires, payroll, expenses, health insurance, and paid time off for employees. She also monitors every aspect of the finances and accounting, including accounts payable, accounts receivable and relationships with Sierra distributors.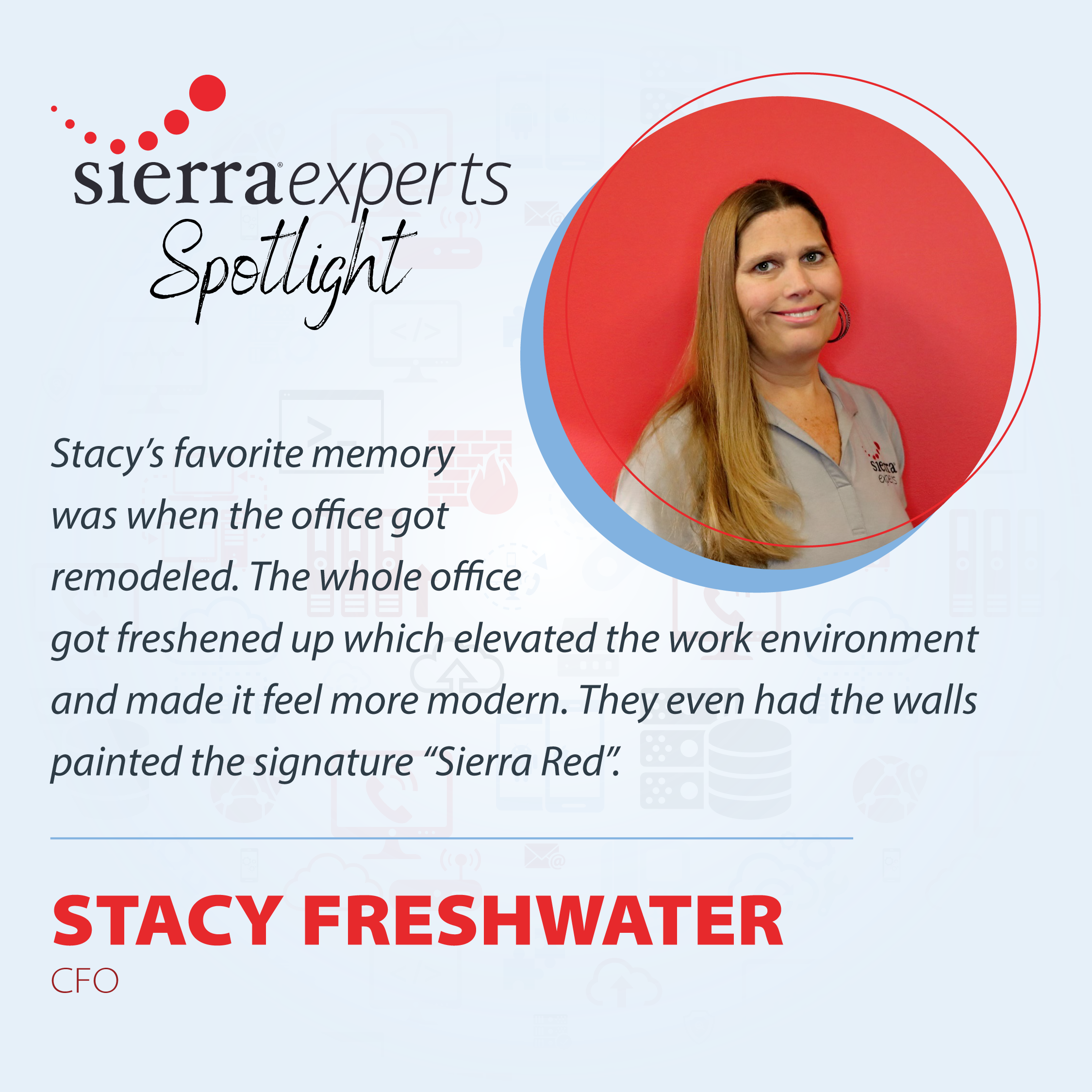 However, her best title thus far is super mom! Stacy and Bruce reside locally and are the parents to some incredible and talented kids. According to Stacy, there is never a dull moment at the office or at home. It might also have to do with the 15 fish, 2 dogs, 6 ducks, and 32 chickens they care for at home.
After many years at Sierra Experts, Stacy's favorite memory was when the office got remodeled. The whole office got freshened up which elevated the work environment and made it feel more modern. They even had the walls painted the signature "Sierra Red". It is always a proud moment when you see something continue to change and grow in a positive way.
We asked Stacy what her favorite part is about working at Sierra Experts, and she said it was the family atmosphere. Little does she know she helped to create that atmosphere and many of the employees here agree with her. The Freshwaters know what they are doing when it comes to creating a productive, supportive, and family-like work environment!
Thank you, Stacy, for sharing both insight into your job and life. We are so grateful for all that you do!