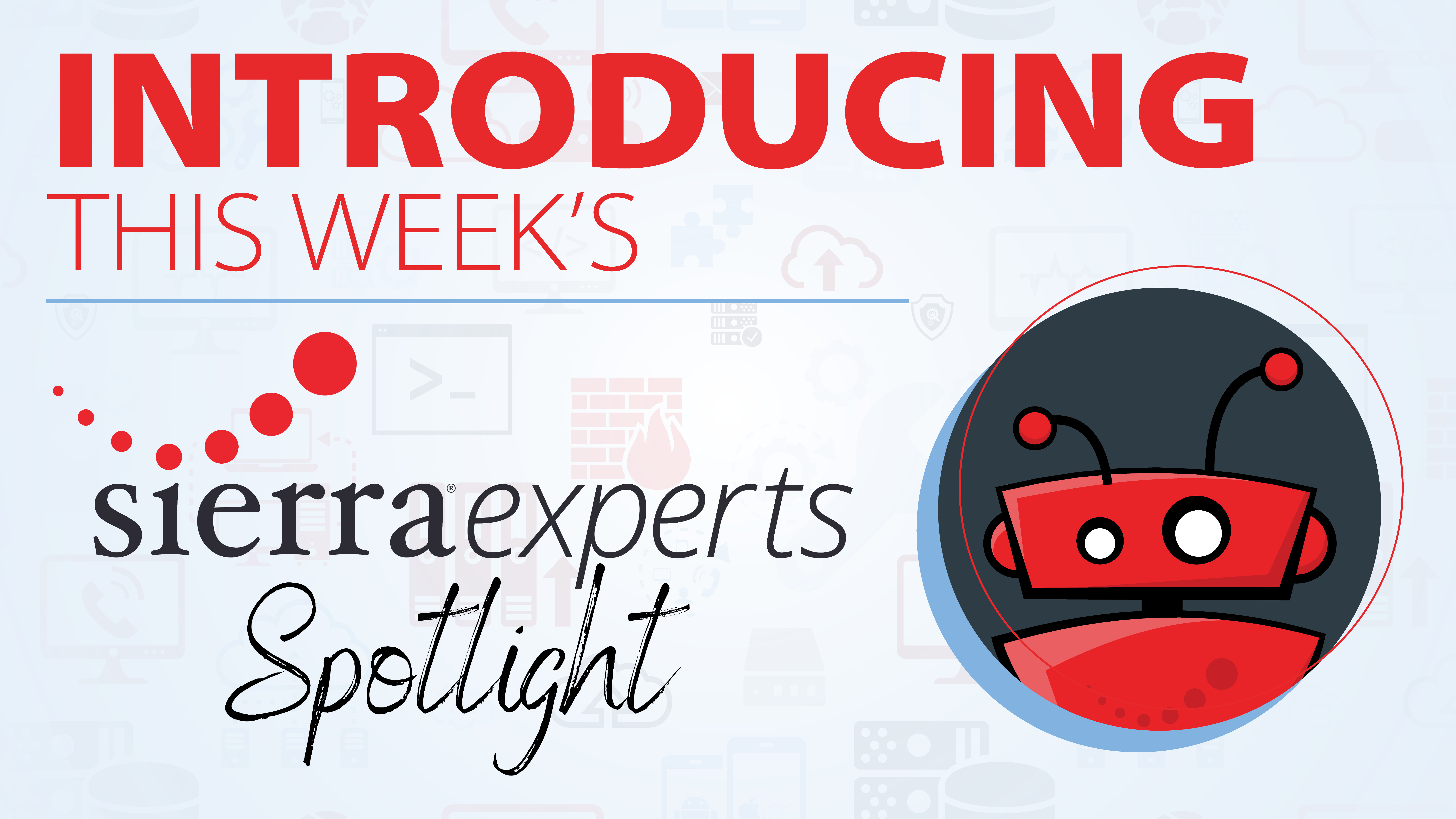 June 8, 2022
Sierra Spotlight- Aaron Rodeheaver
The role of the Server Operations Engineer is vital to not only the customers, but the success of the company. Sierra Experts prides itself on having people in this role that have a thorough understanding of each client's business. The people in this role also offer support and solutions to all the customer facing needs. We've been very lucky to have multi-talented team members like this month's Sierra Spotlight, Aaron Rodeheaver, Server Operations Engineer at Sierra Experts.
Aaron has been with Sierra Experts for about 2 years. He started working at Sierra by starting through an apprenticeship. Over the course of a year, Aaron graduated from the apprenticeship with 3 certifications all while being a working member of the Sierra Experts team. Aaron's typical workday includes assisting customers with their daily desktop issues along with occasional server assistance and troubleshooting.
"My favorite part about working at Sierra Experts is the casual work environment."
When Aaron is not at work he enjoys being outdoors. Whether it be camping, hiking, or just hanging by a fire with friends, you can find him there!
If your company works with Sierra on any networking projects, or ongoing maintenance, chances are good that Aaron Rodeheaver has some involvement. You can rest assured that with Aaron, you will receive honest, quality advice and common-sense solutions. Sierra Experts is very proud to have him on our team.