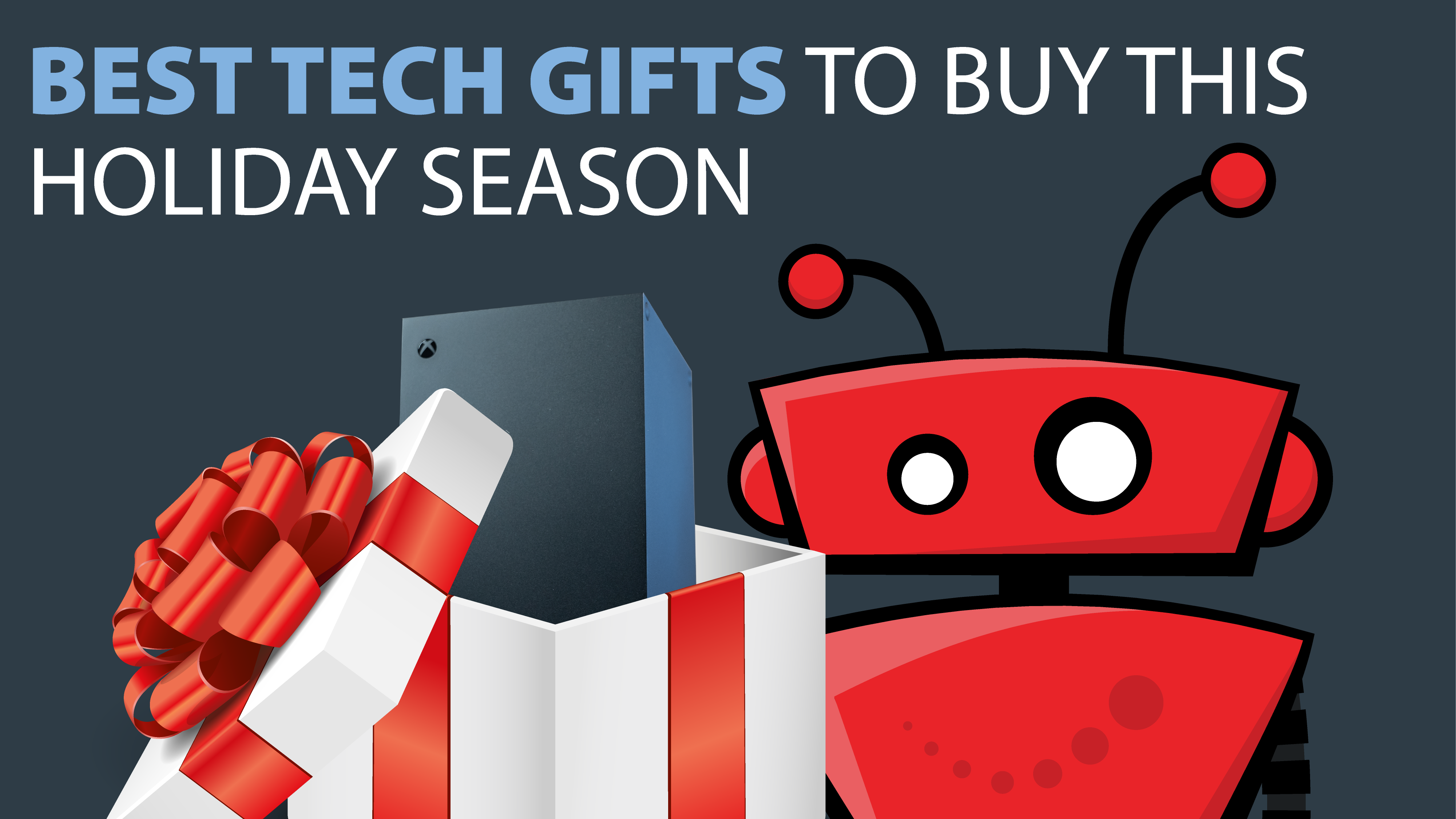 December 8, 2021
Best Tech Holiday Gifts for the Tech Lovers in Your Life
Looking for last minute gift ideas that be a hit with all the tech lovers in your life? Well, look no further! We put together a list of the best tech holiday gifts that are sure to impress your friends and family this holiday season. Don't worry, these won't all break the bank. We did you the honor of breaking it down by pricing and giving you multiple options for finding the best deal.
Tech Holiday Gifts Under $50:
1. Fire TV Stick 4K Streaming Device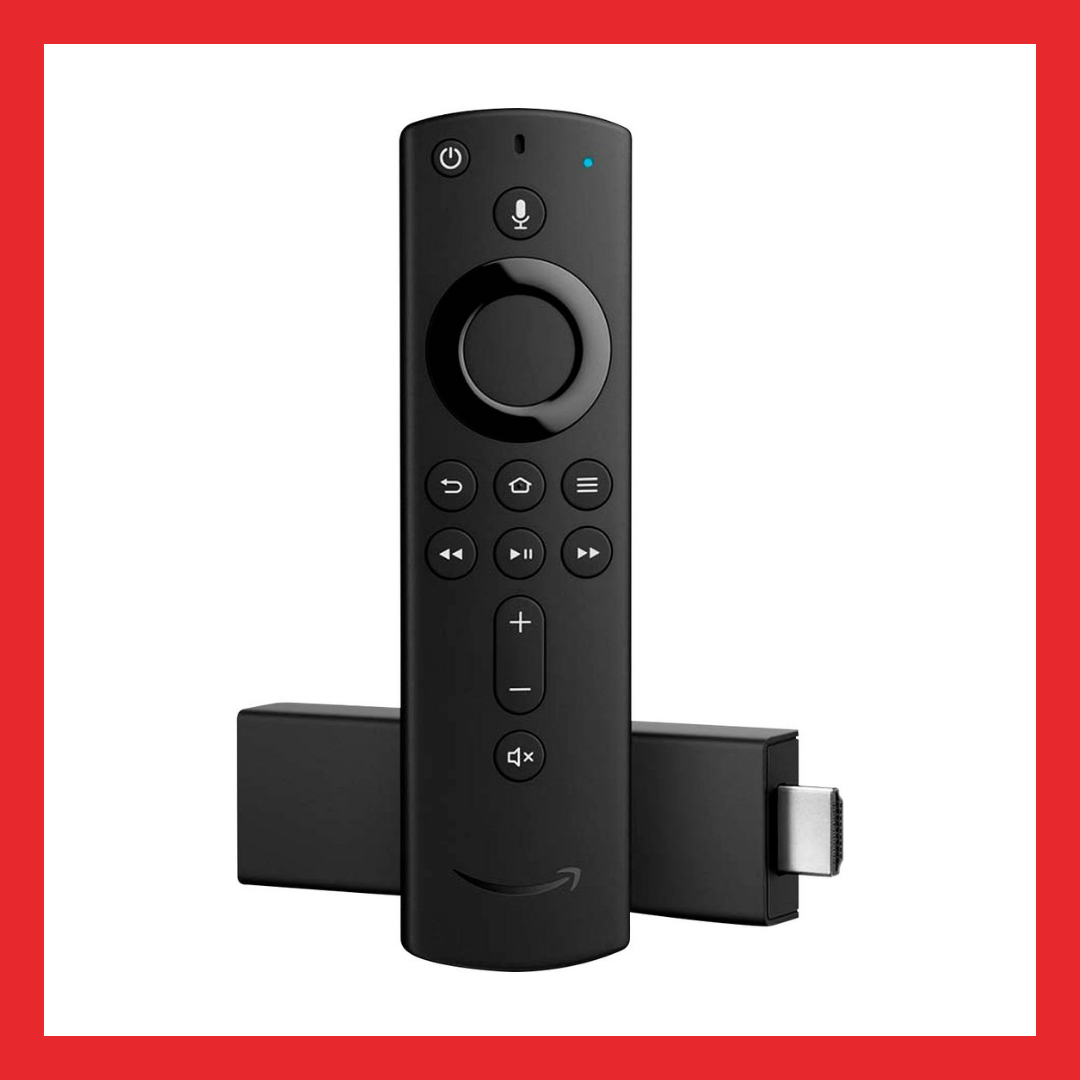 Stream all your favorite movies and shows at the sound of your voice with this Fire TV Stick. The remote is compatible with most popular streaming apps, like Netflix, Hulu, and Disney+.
Amazon: $24.99
Best Buy: $24.99
Target: $19.99
2. Echo Dot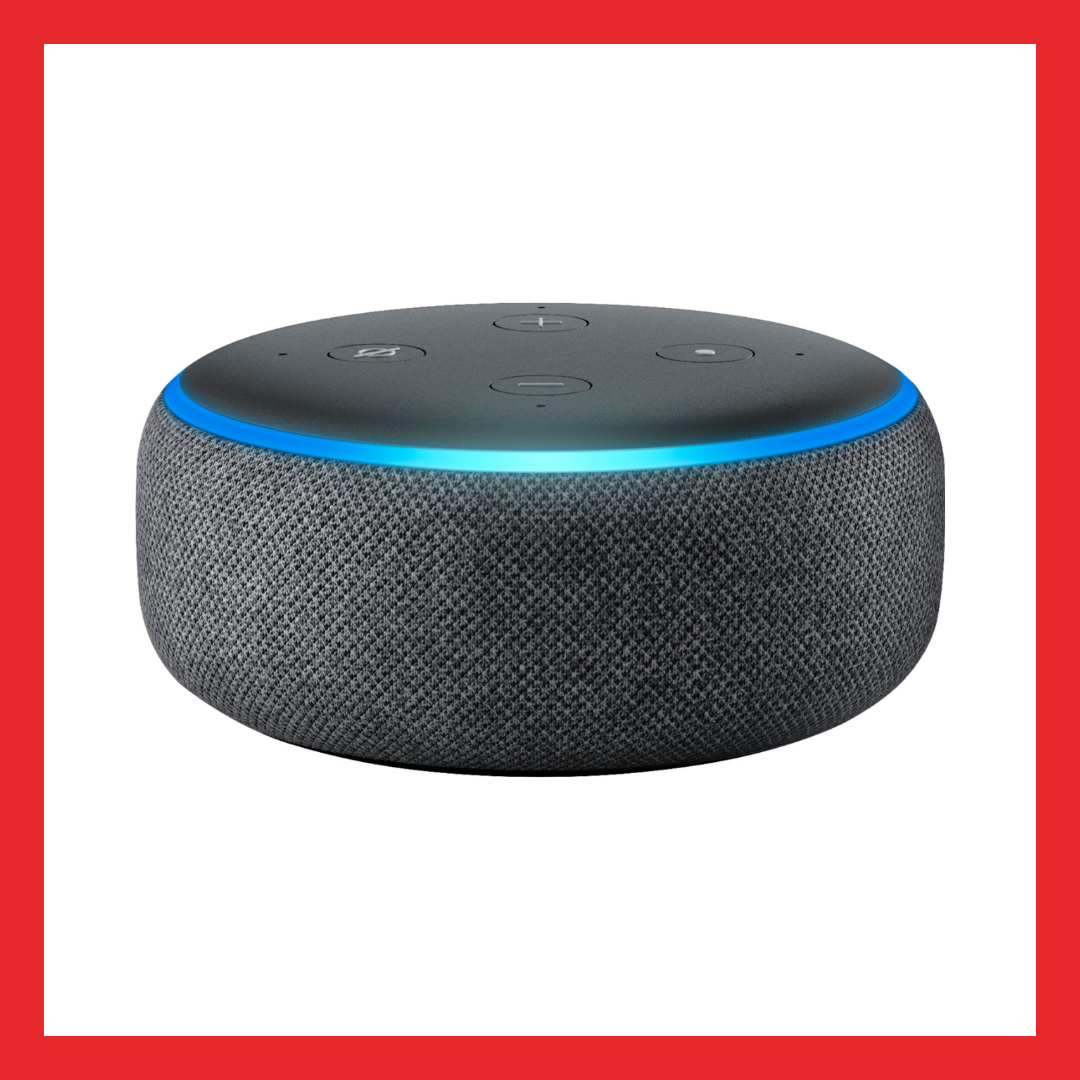 Amazon Echo Dot is a voice-controlled smart speaker with Alexa, perfect for any room. Just ask for music, news, information, and more. You can do it all from this bad boy: play music, make calls, set music alarms, and control all your smart home devices.
3. Google Nest Mini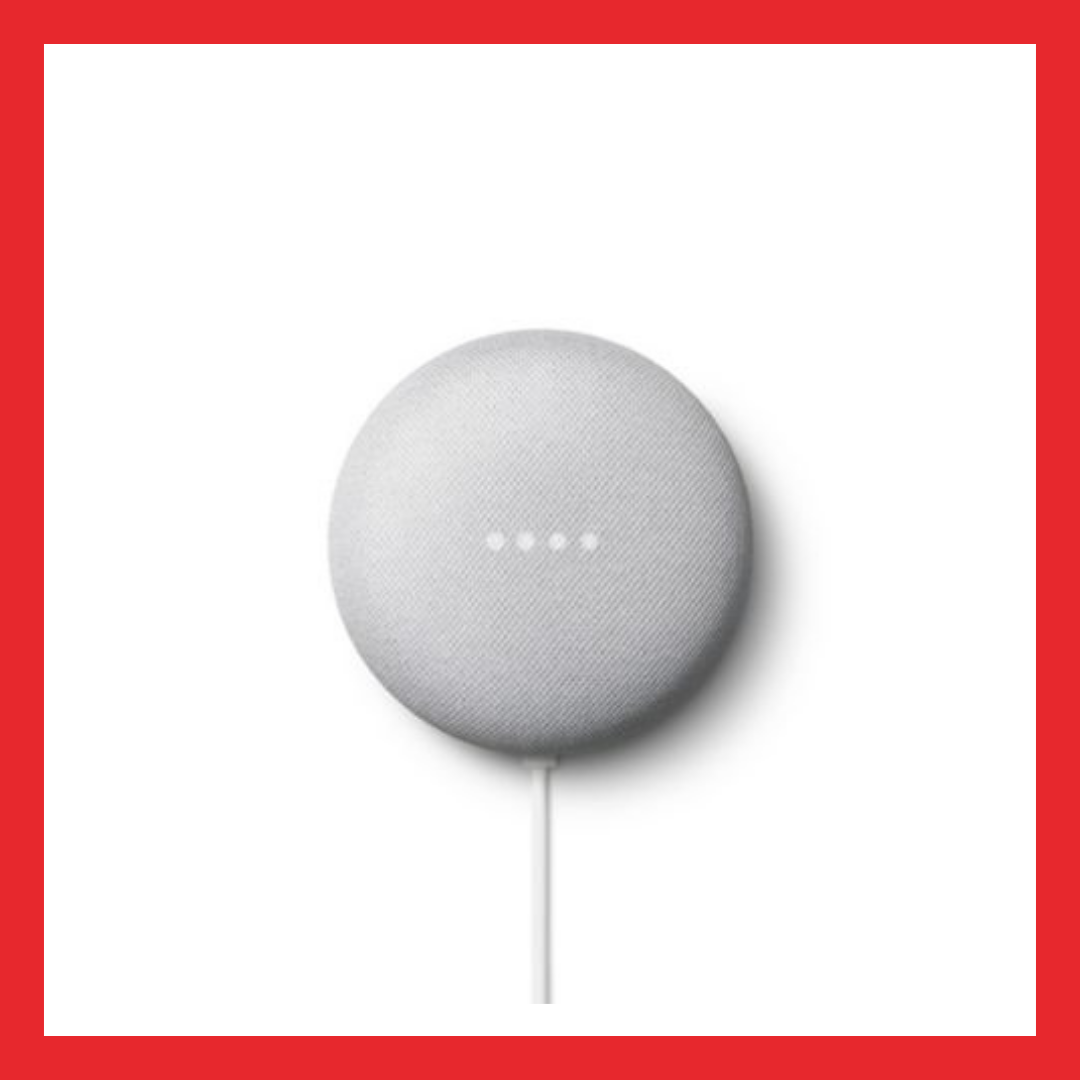 This gadget allows hands-free help from Google and fits in almost any space or room in your house. You can stream music, podcasts, and use it as an audio speaker. It might be tiny, but it makes a big difference in your home.
4. Amazon Smart Plug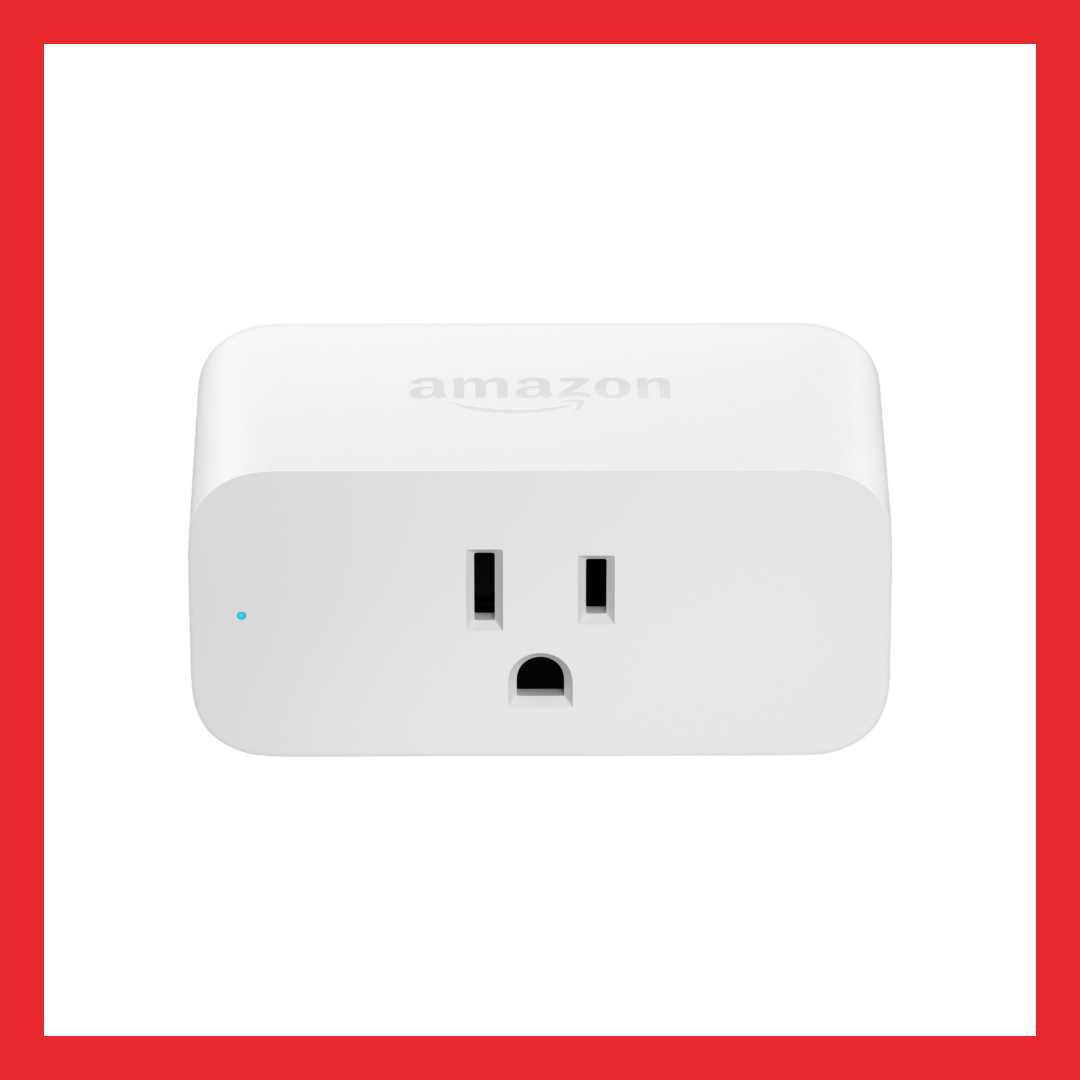 This is one of those gifts that truly keeps giving after the holidays are done. Once you have these installed in your house, you'll have a hard time going back to a standard plug. You can tell Alexa to turn them on the second you walk in the door. You can also schedule the lights to come on at any time you want from the palm of your hand.
Amazon: $24.99
Best Buy: $24.99
5. The Yootech Wireless Charger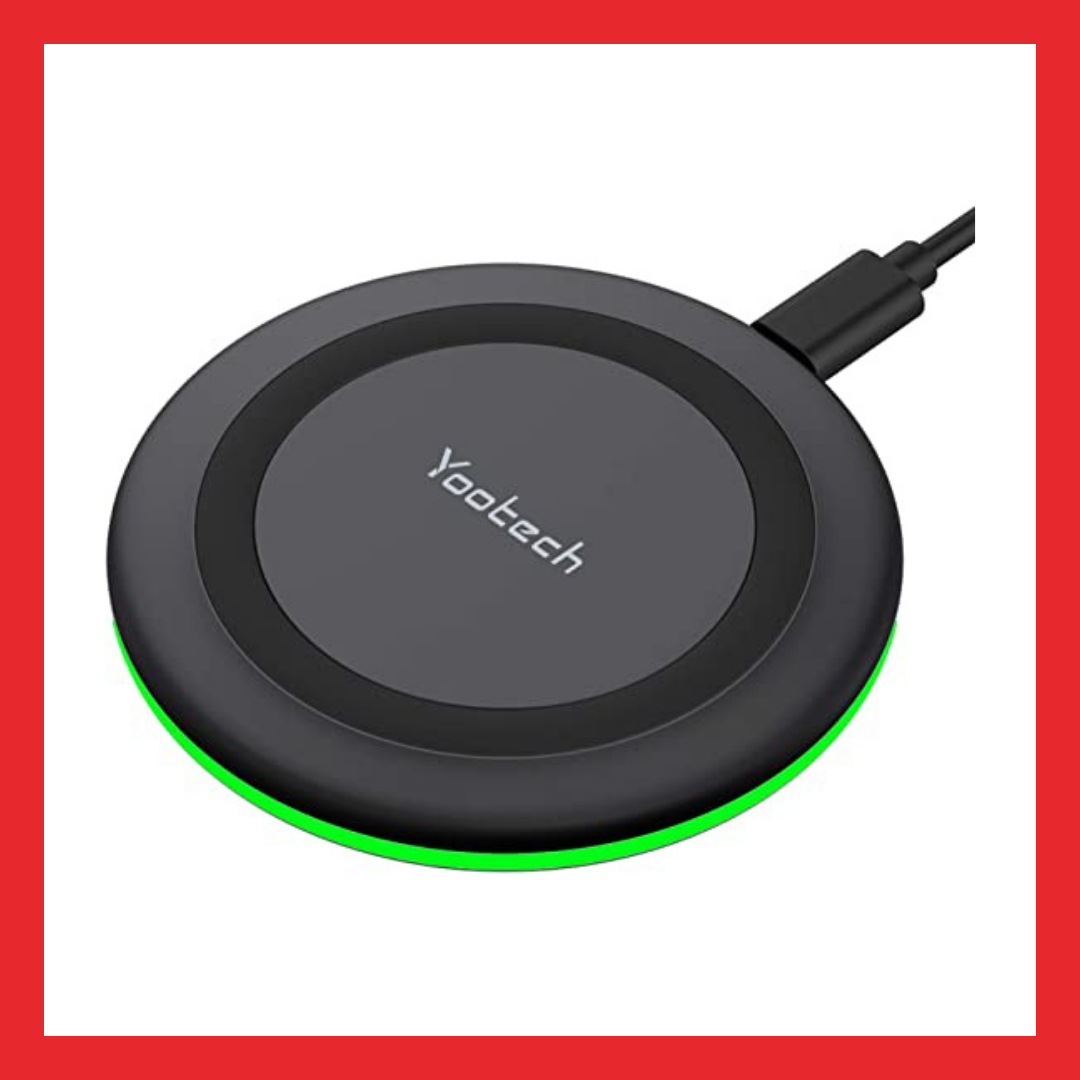 Say goodbye to annoying wires. This charging pad makes charging any device easy and quick. This is the perfect stocking stuffer that will be sure to impress your friends and family of all ages.
6. LED Ring Light with Tripod Stand & Phone Holder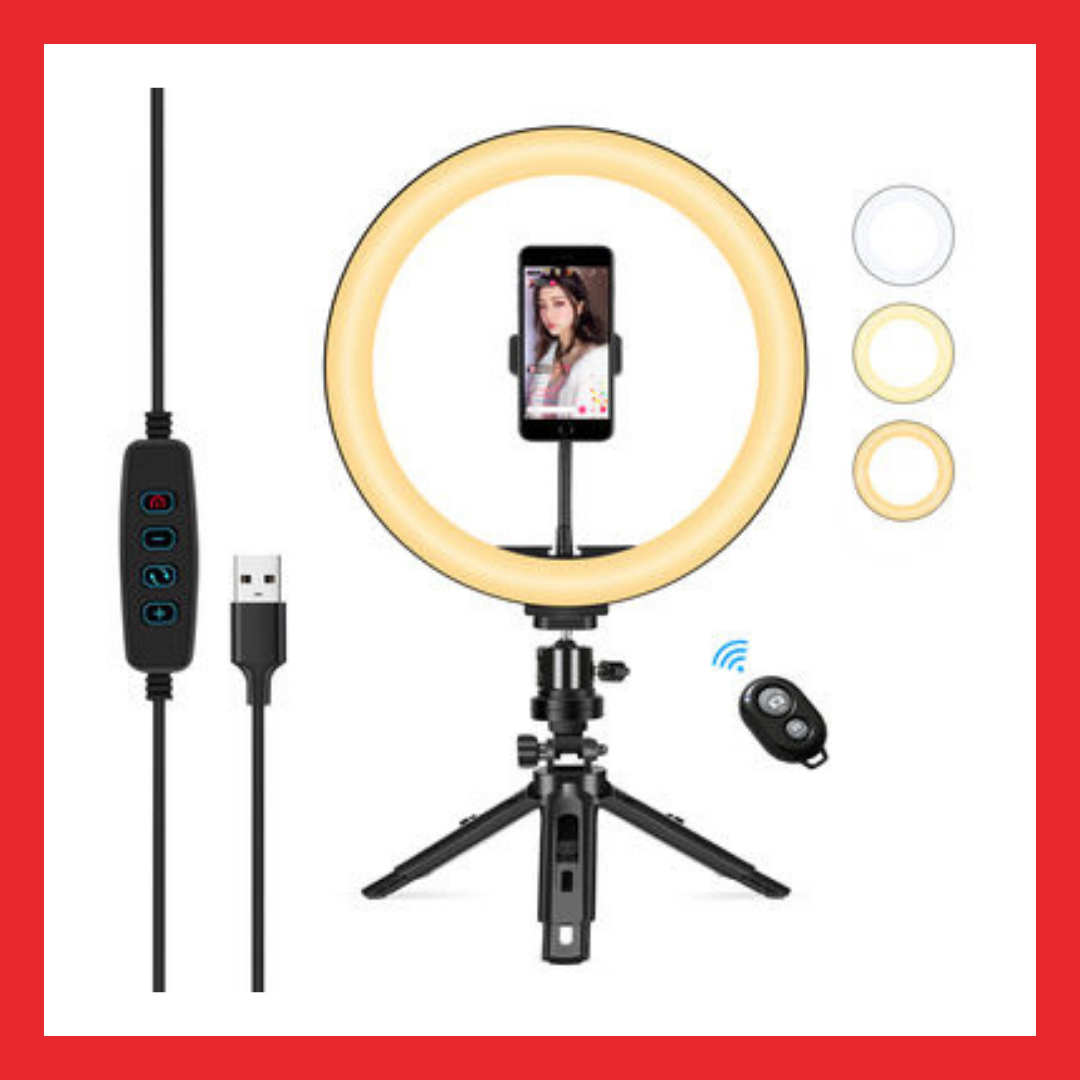 This is the perfect gift for the people in your life who enjoy taking selfies or making sure they look extra good in every Zoom meeting. This ring light is easy to store, set up, and transport.
7. Tile Mate and Tile Mate Pro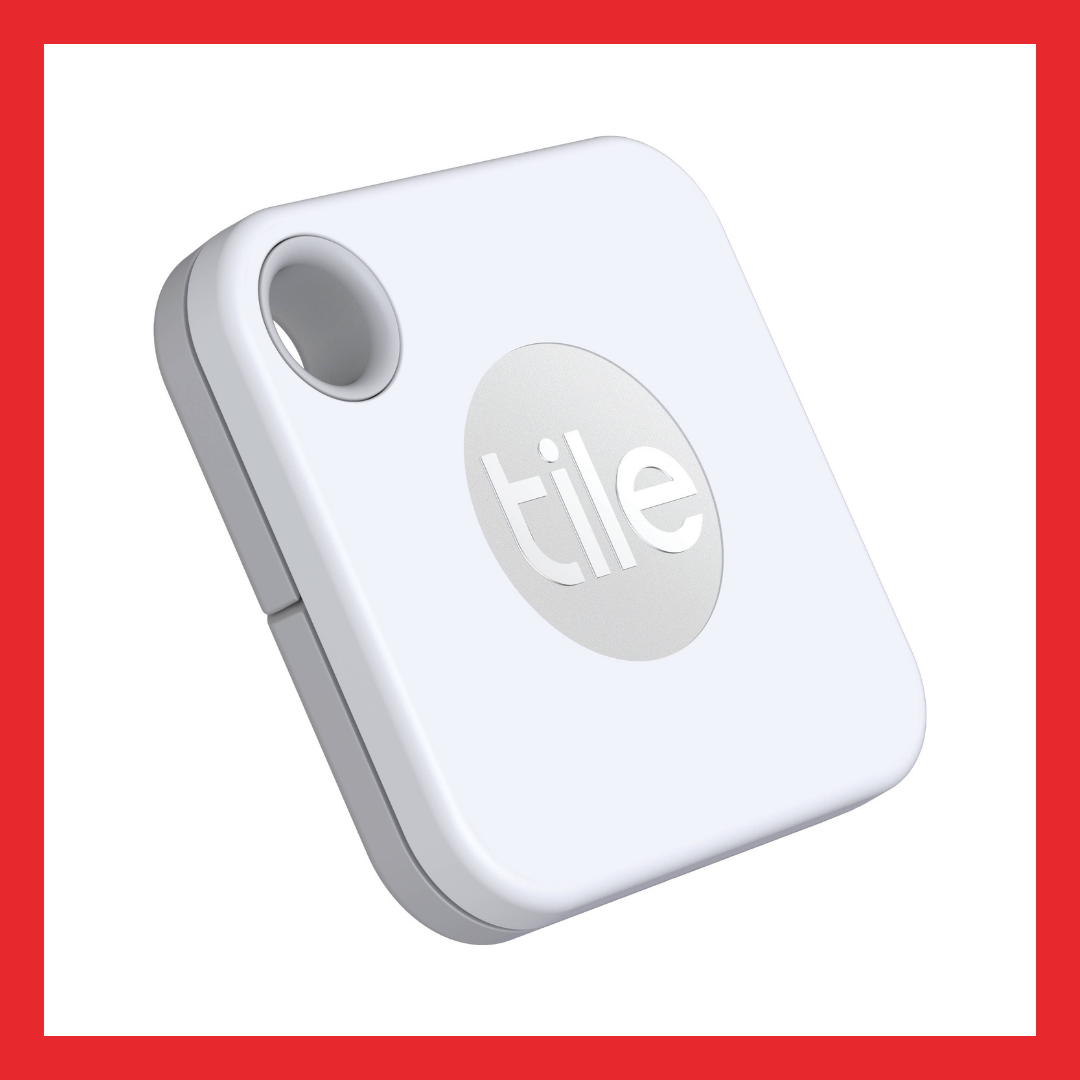 Never lose track of your keys, phone, or wallet again. The Tile Mate is the best gift for those forget-me-not friends and family members. The Tile Pro is a small, waterproof, durable tracking device with Bluetooth features that helps users keep track of their easy-to-lose items.
Amazon: $24.99 and $34.99
Best Buy: $24.99 and $34.99
8. Victrola Vintage Bluetooth Portable Suitcase Record Player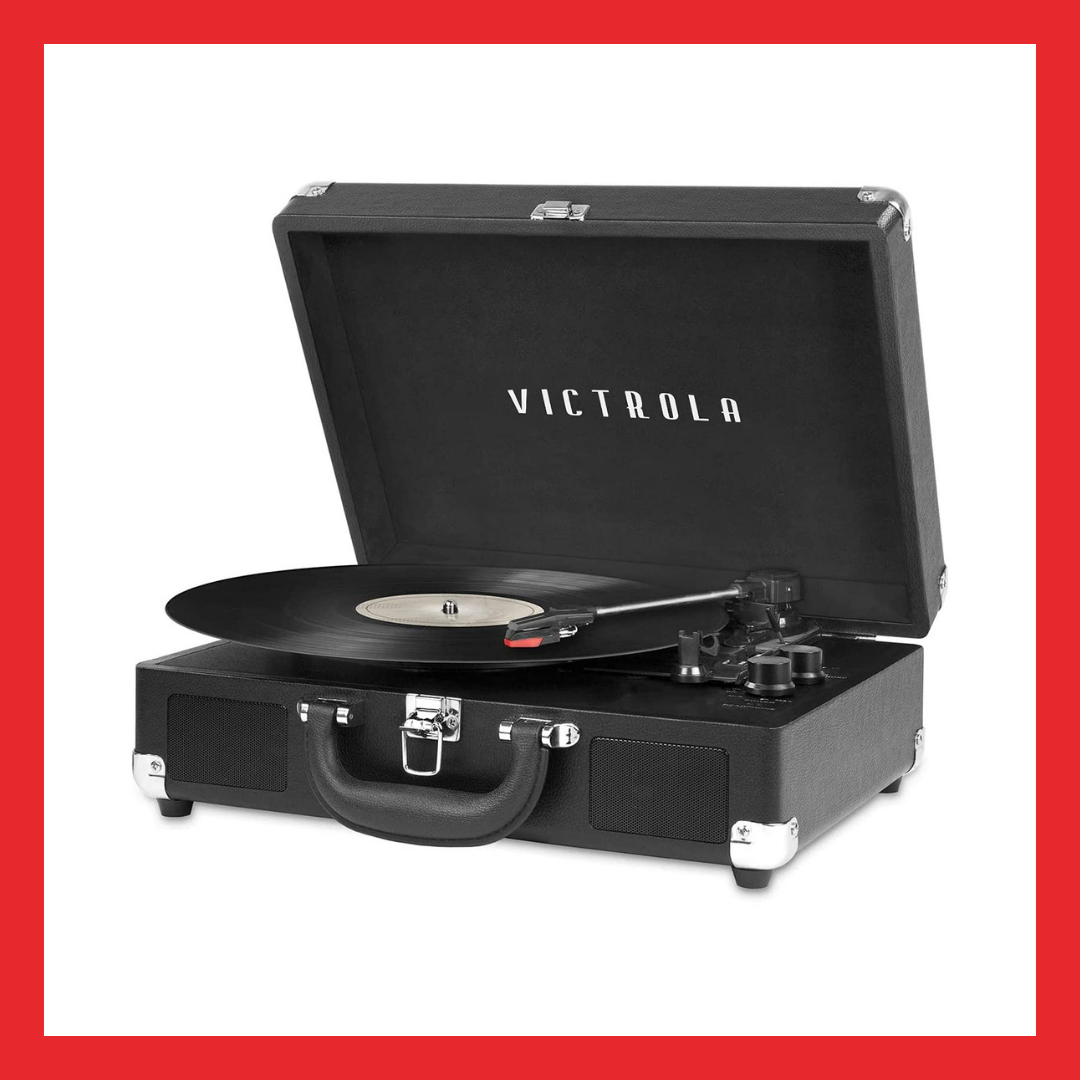 This vintage-looking record player will bring a hint of the past to whomever you gift it to this year. It's portable, has Bluetooth capabilities and comes in over 30 different colors.
Amazon: $49.57
Walmart: $49.57
9. Apple AirTag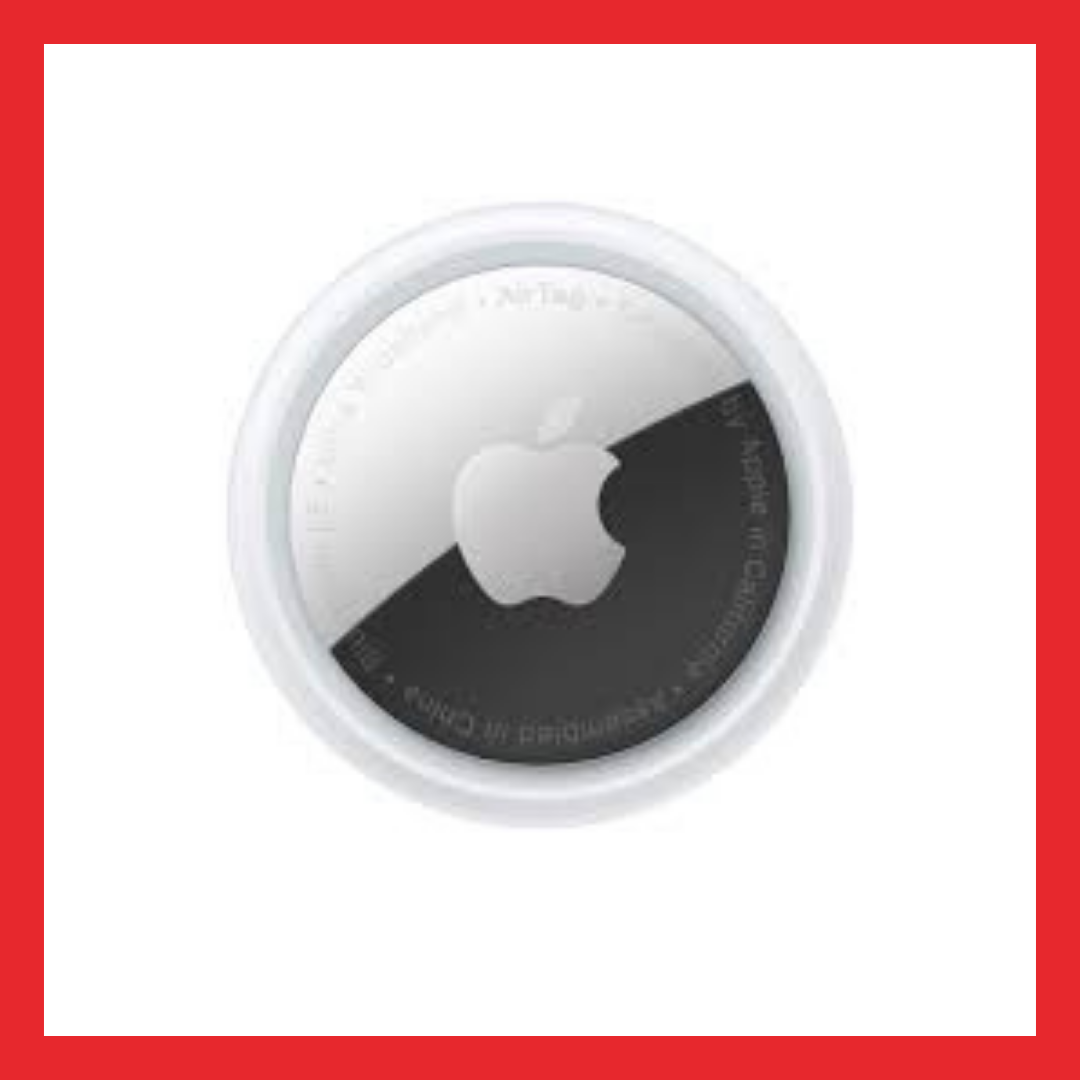 If you or someone you know has a habit of losing their devices, then this is the gift for them. Apple AirTags help to keep track of and find items by connecting to the Find My app. Each tag can be set up with one tap and connect to an iPhone or iPad. A built-in speaker allows them to find their items, or they can ask Siri for help.
Apple: $29.00
Amazon: $29.00
Best Buy: $29.00
10. JBL Go 3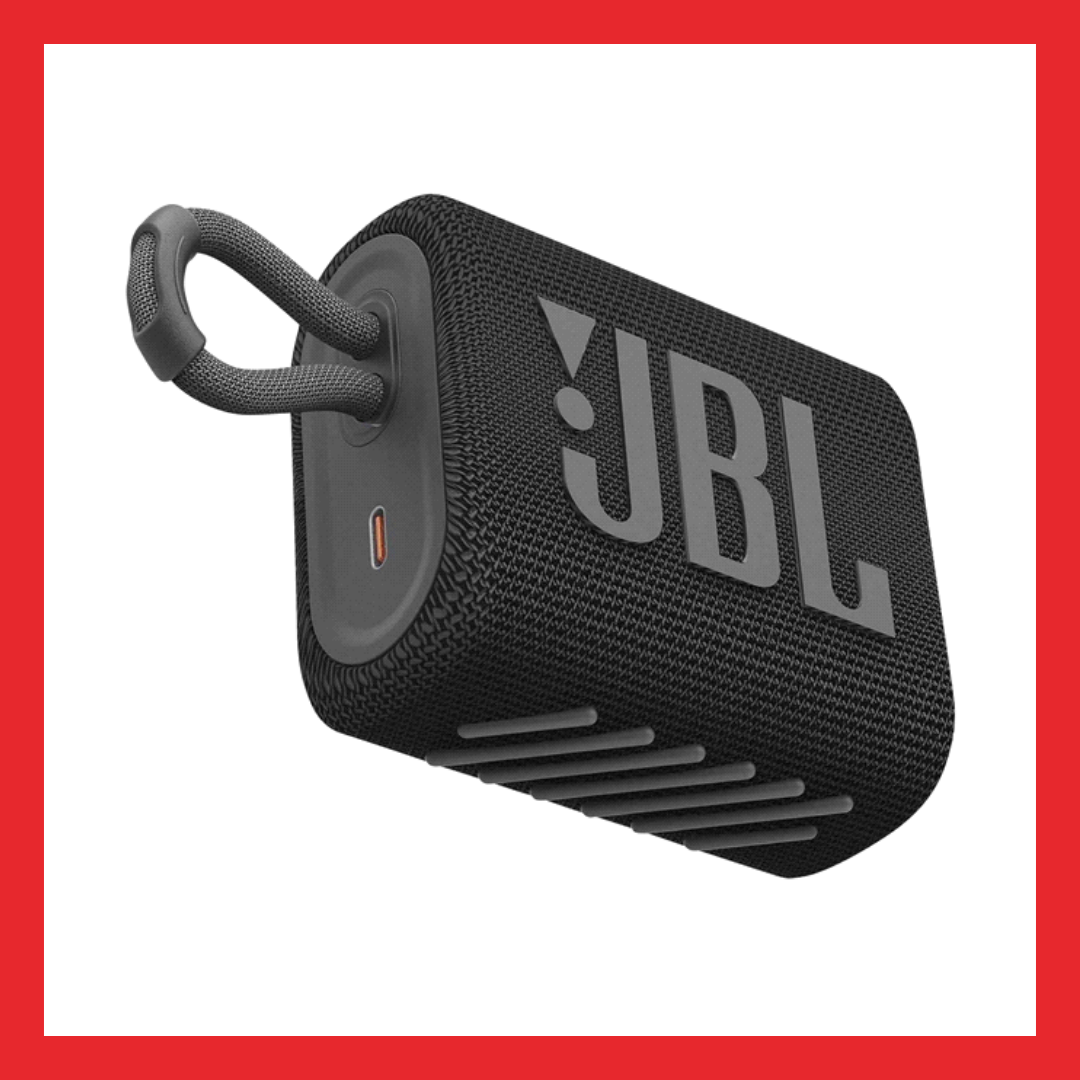 Take this speaker with you anywhere you go! The JBL Go 3 is the perfect travel size speaker. Perfect for the people in your life you are constantly on the go. This can go just about anywhere they do. It is waterproof and dust proof.
Amazon: $39.99
Walmart: $39.99
Macy's: $39.95
Tech Holiday Gifts Under $200
1. Topvision Mini Projector
This has to be one of the coolest ideas out there right now. This would be a great idea for a college student who is tv-less. Plug this baby in and project it against a wall and you'll be the coolest kid at school. This projects clear, bright films and can be connected to your phone or computer.
2. Google Pixel Buds A-Series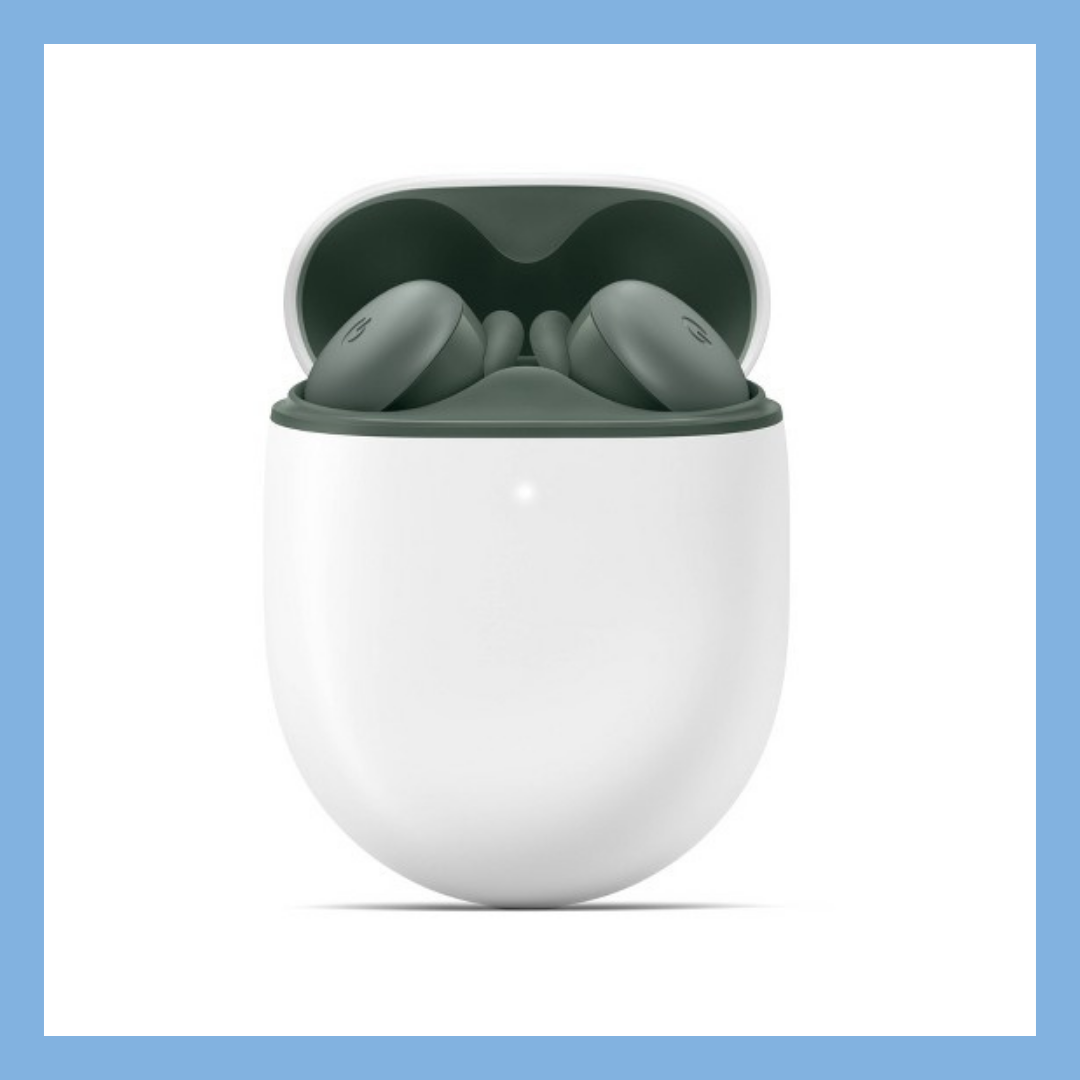 These cordless earbuds are the perfect gift for those Android users in your life. Crisp audio and sound that moves when you do. These are made to stay in while you work out or do any form of activity. The battery charging case will allow you to listen longer.
Google Store: $99.99
Best Buy: $99.99
Target: $99.99
3. Apple AirPods Pro
AirPods Pro deliver active noise cancellation, transparency mode, and spatial audio. These are going to be the gift everyone is asking for. The noise cancellation feature is the perfect solution when you get sat next to a crying baby on an airplane. Perfect for all types of workout and every Apple device user.
Amazon: $199.99
Walmart: $197.00
Target: $199.99
4. Ember Temperature Control Travel Mug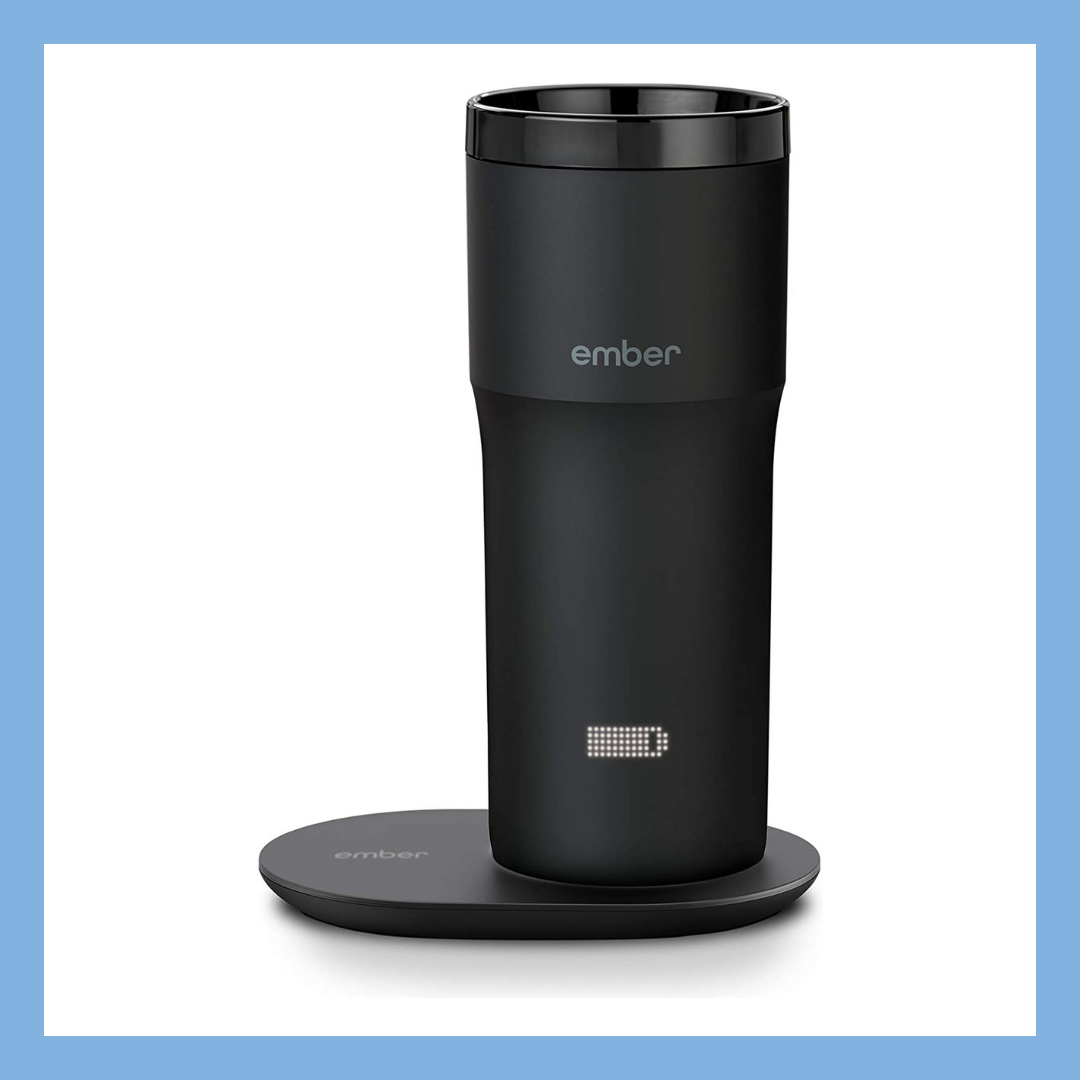 If this isn't one of the most requested gifts this year, then we don't know what will be! This gift is so unique and great for that person in your life who is always complaining about the temperature of their coffee or tea. It's also compatible with the Ember app, so they can control the temperature right from their phone.
Ember: $179.99
Amazon: $179.95
Bed, Bath & Beyond: $179.99
5. Fitbit Charge 5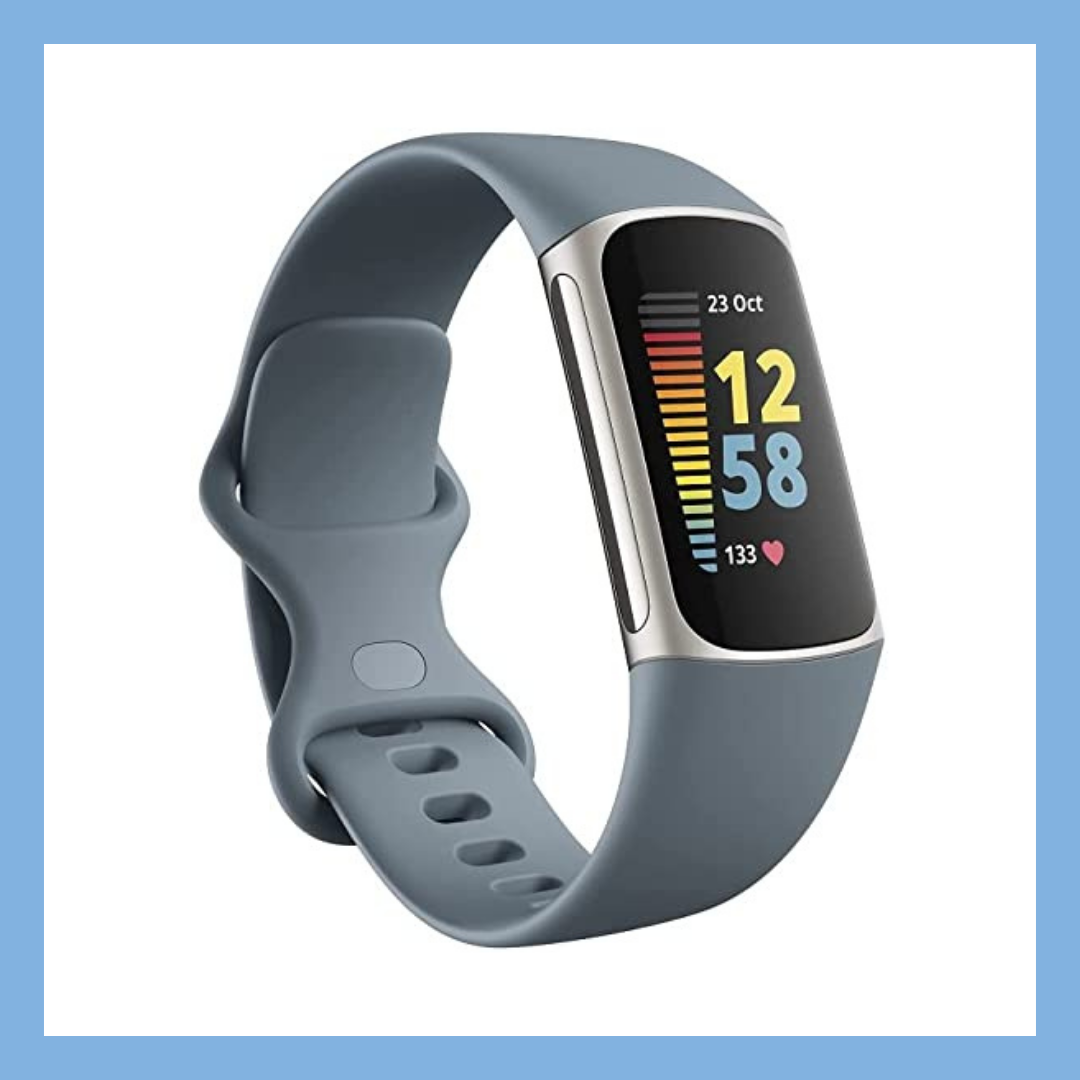 The latest Fitbit to hit the market is the Charge 5, which will be at the top of many lists. The new fitness wearable has plenty of new features that will have your or the one you are buying for ready to tackle those New Years resolutions.
Walmart: $178.95
Fit Bit: $179.95
6. Canon IVY Wireless Mini Photo Printer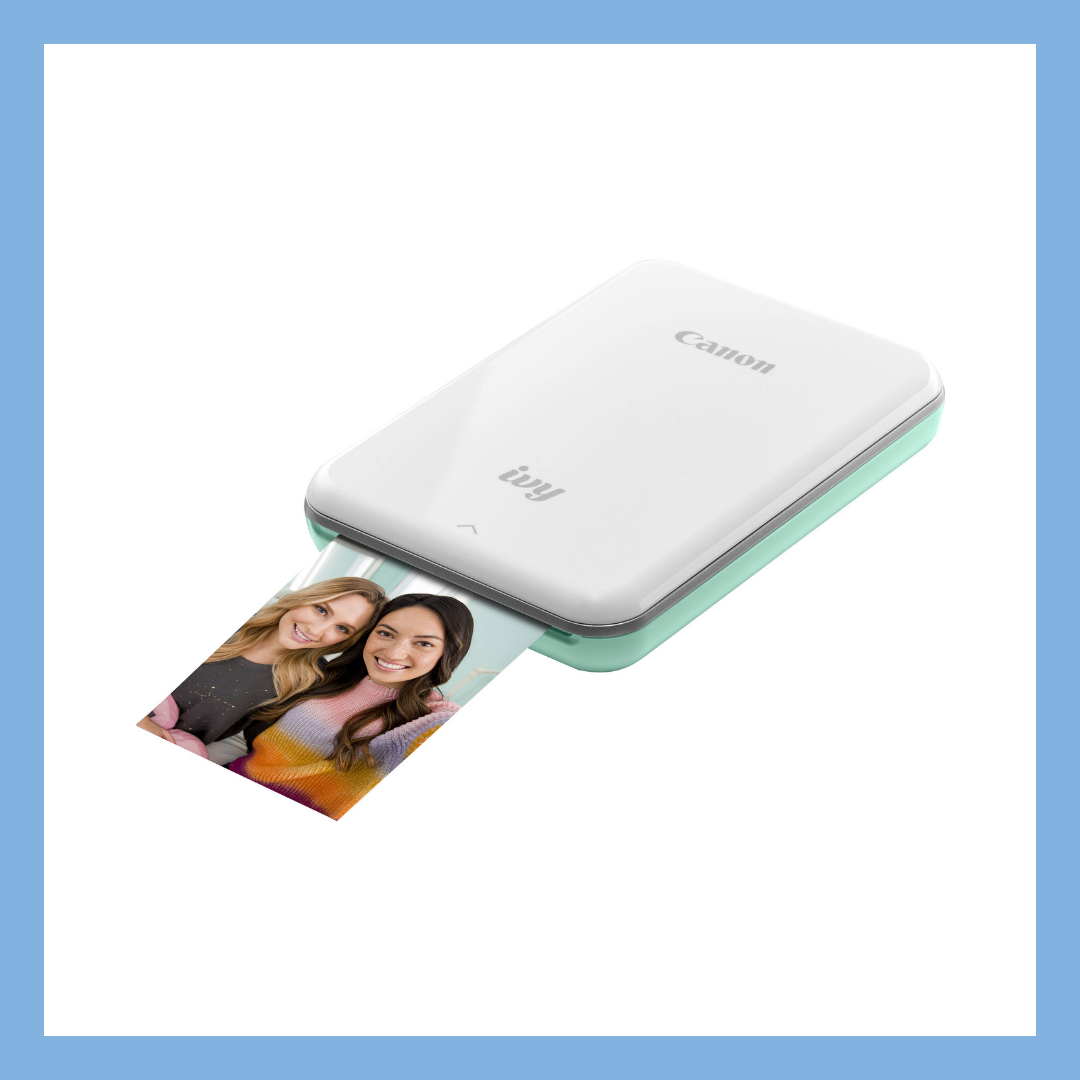 This portable printer allows you to print from Bluetooth or social media. This is the type of gift someone would see and want but never expect to get. The print also has a peel and stick backing that allows you to put your photos just about anywhere.
Amazon: $99.99
Walmart: $99.00
Target: $99.99
7. Click and Grow Smart Garden
For those who have a green thumb, or live in a place where they can't have the garden they always hoped for, consider buying them this Click and Grow Smart Garden. This allows three different herbs to grow at once with the help of an LED light. The best part is the App that allows you to track your growth and help you to become a true plant expert.
8. Amazon Kindle Paperwhite 2021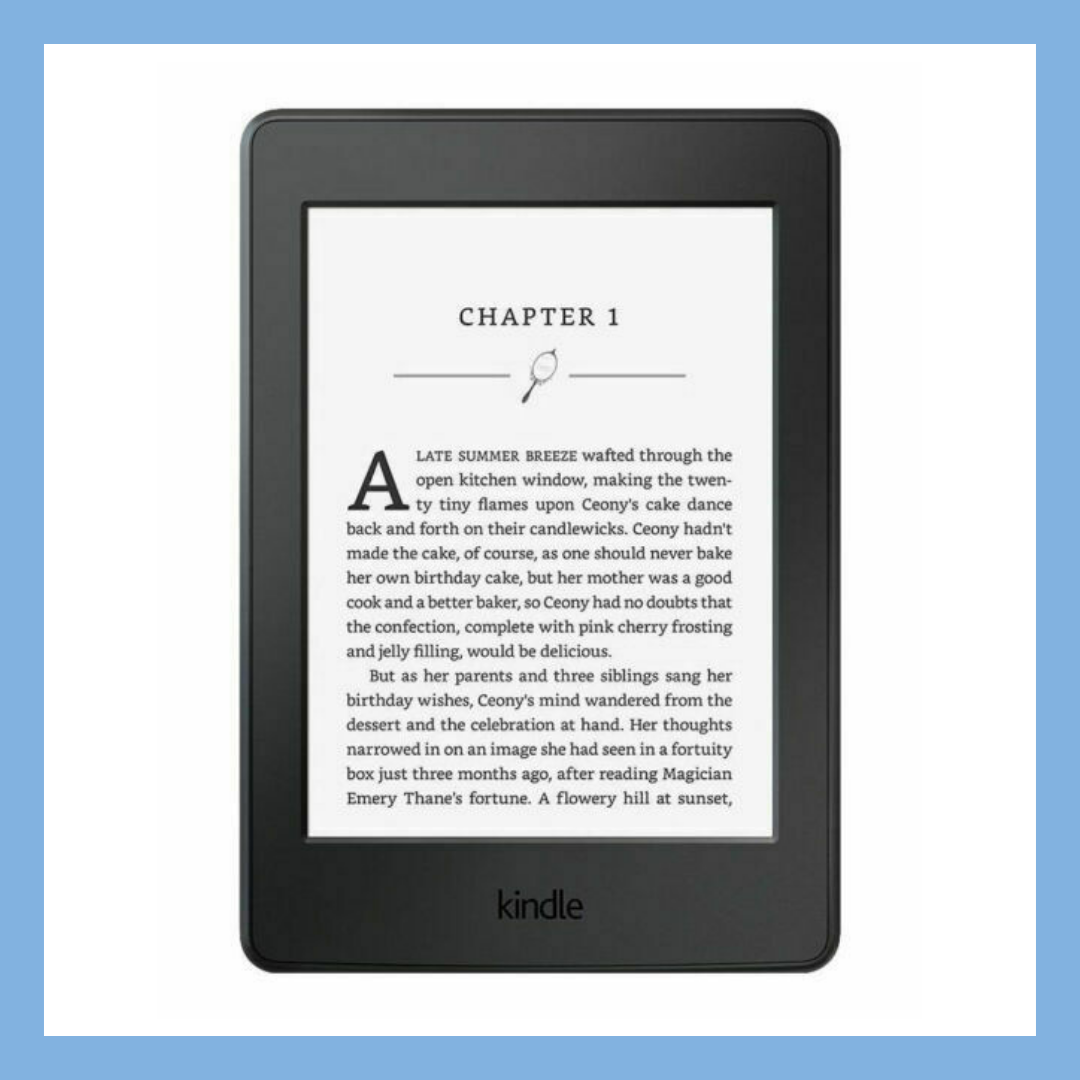 The Kindle Paperwhite was already the best digital reader around. 2021's updated model added the one feature it was truly missing: adjustable warm light for reading in the dark. This is the best gift for all those book lovers in your life!
Amazon: $139.99
Target: $139.99
9. Ring Video Doorbell Pro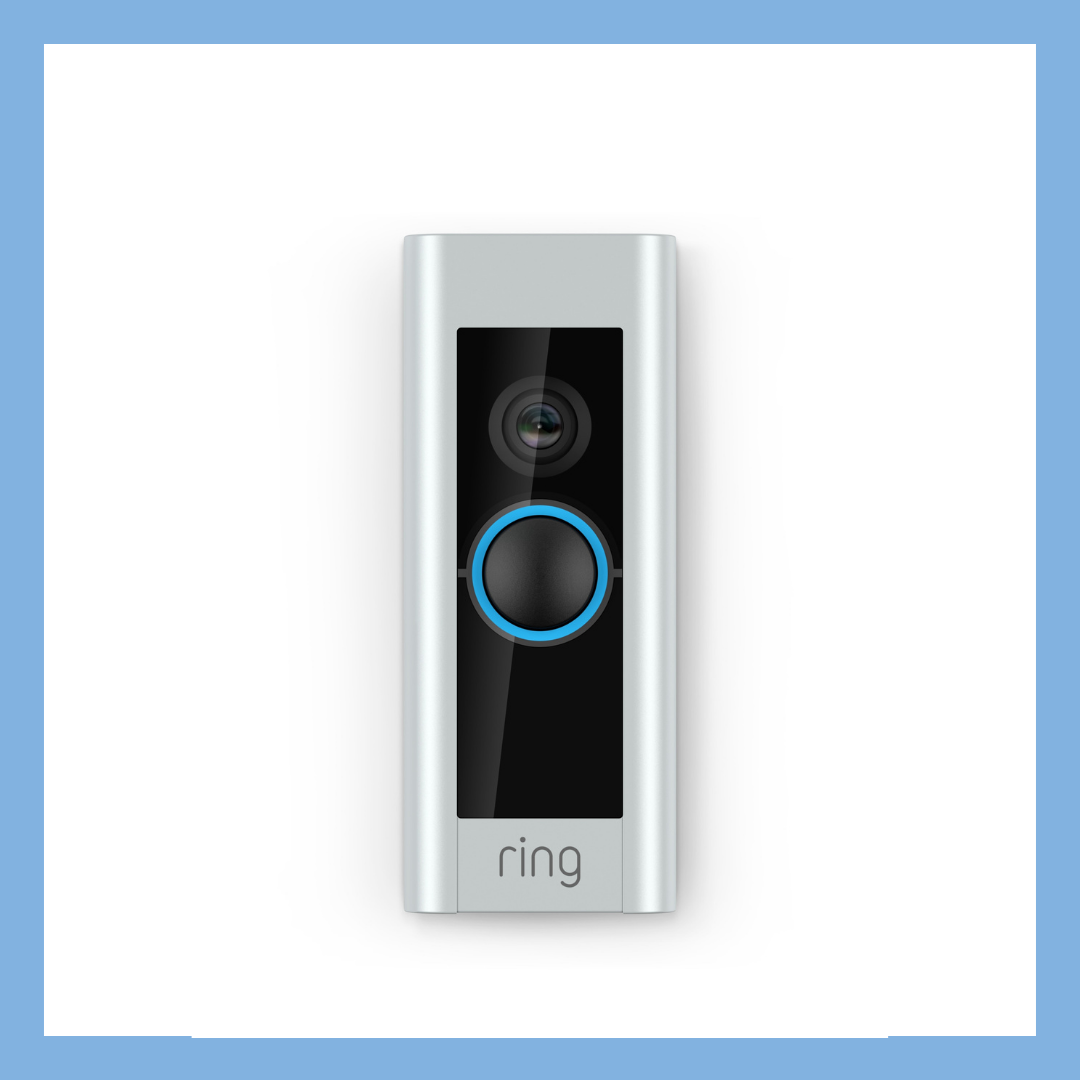 Know any new homeowners? This is a great gift for them or anyone who is interested in amping up their home security. The new and improved version includes two-way talk and quick replies, advanced motion detection, and built-in Alexa greetings. Not to mention all of this is viewable in the Ring App.
Amazon: $169.99
Lowe's: $102.07
10. Ryze Tech Tello Boost Combo Quadcopter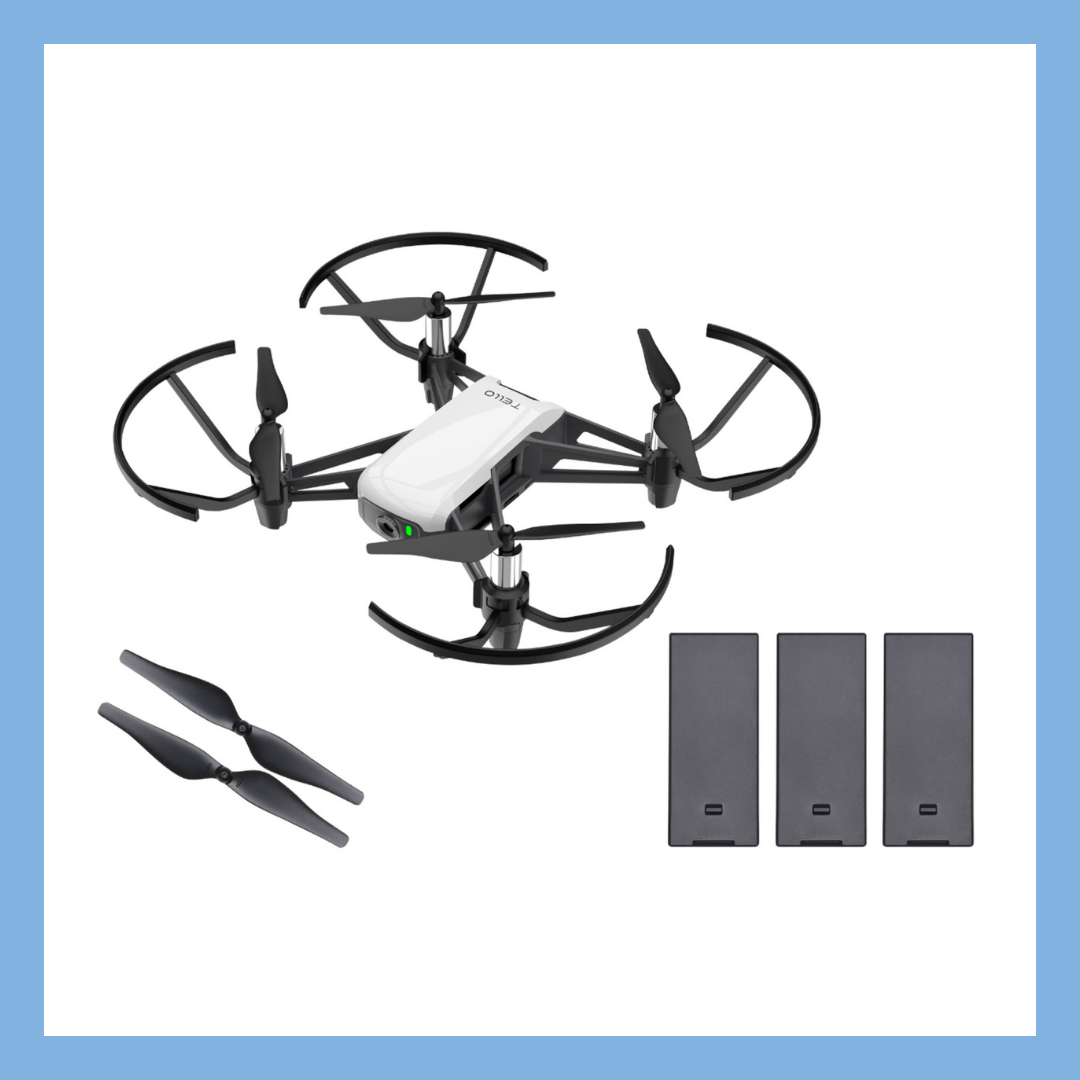 The programmable, interactive smart drone is VR headset-compatible and the perfect gift for someone looking for a drone that is not going to break the bank. This drone allows you to control it up to 328 feet away. It also allows you to configure your aircraft, view photos and videos, and copy them to folders in your mobile device.
Best Buy: $149.99
Amazon: $149.00
Tech Holiday Gifts Over $200
1. Nintendo Switch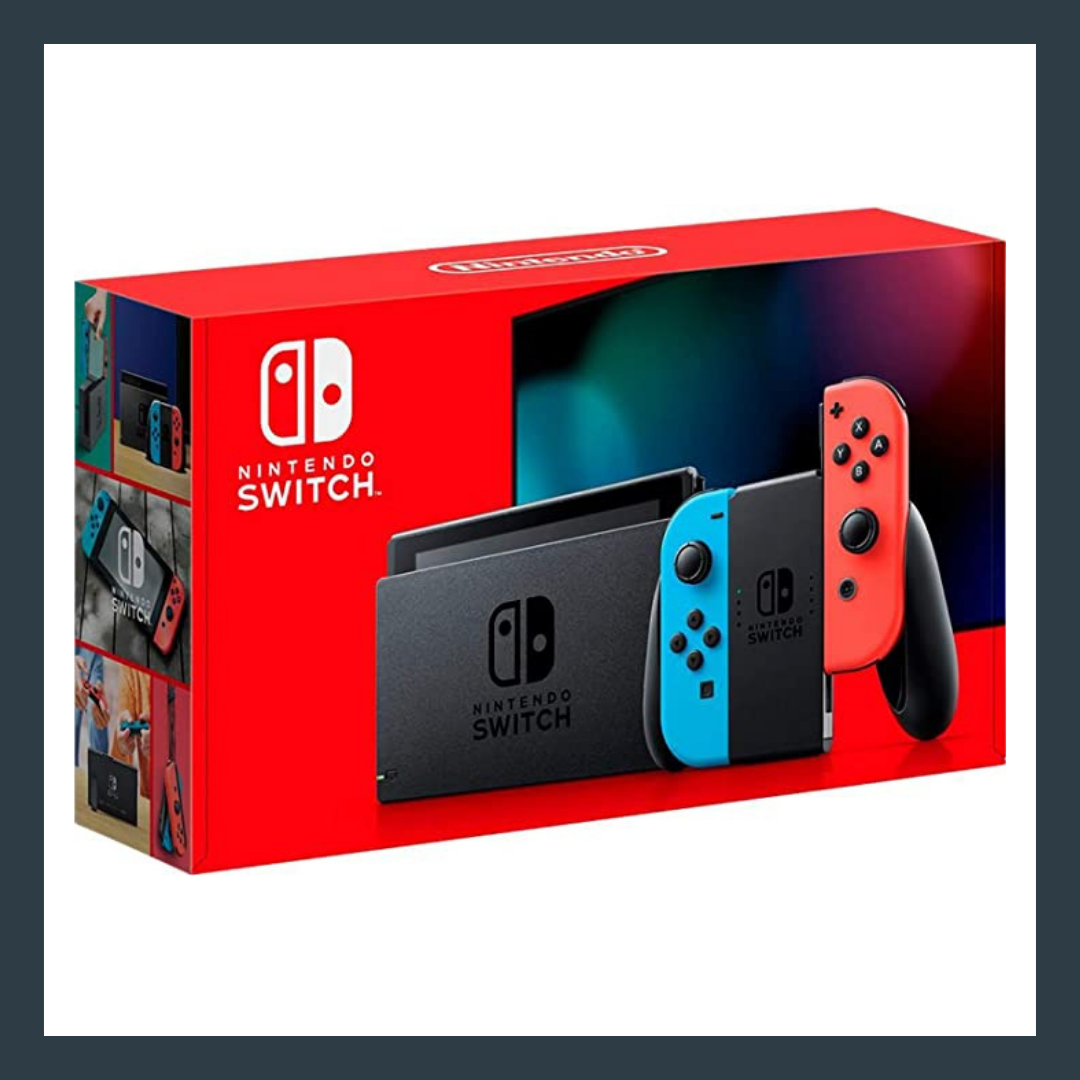 The Nintendo Switch has been a popular item for a few years, and that's not slowing down. This is a great gift for people who are looking for a new gaming console. They can take with them on trips or play at home with friends.
2. Oculus Quest 2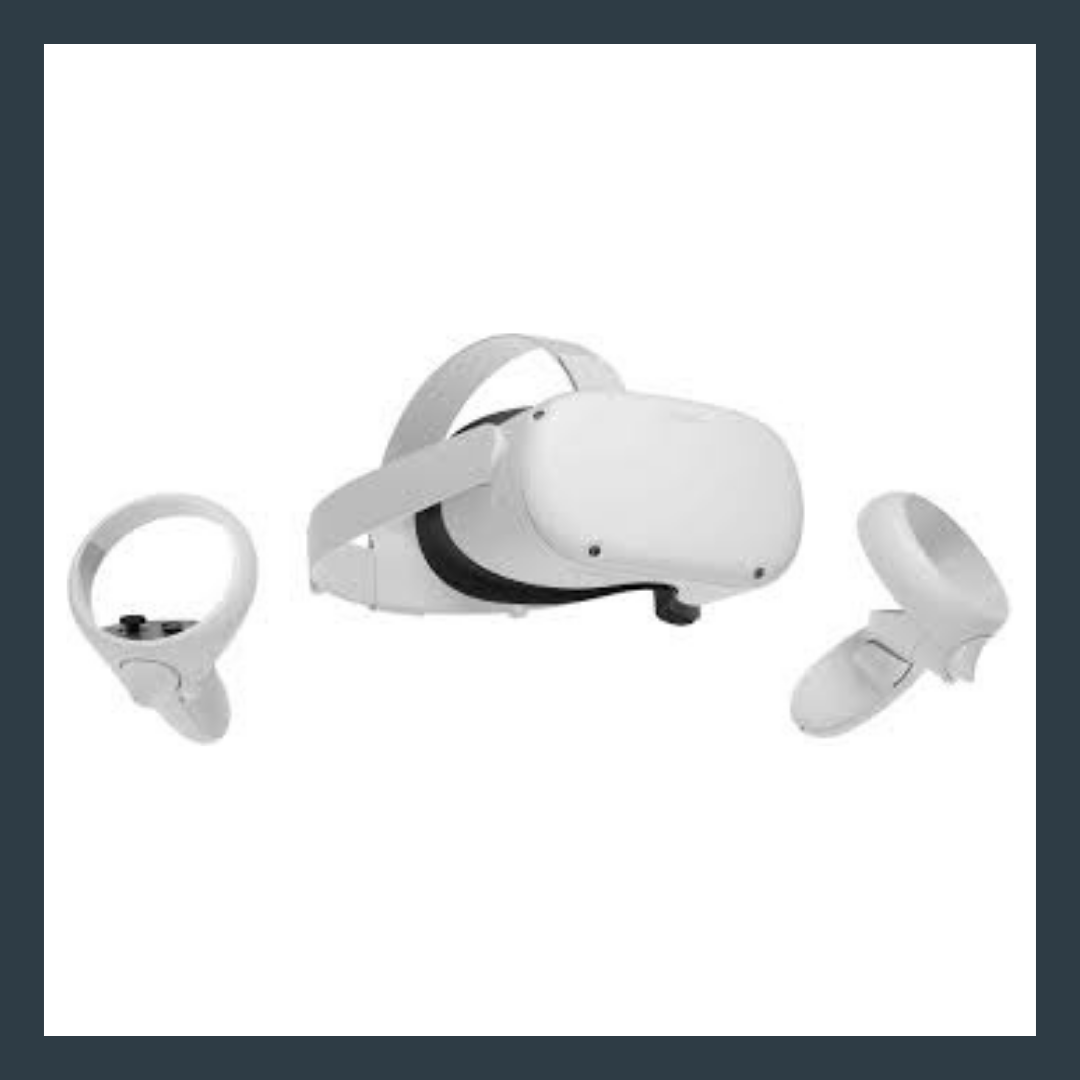 VR headsets are still going to be a popular gift, and the latest Oculus Quest 2 has some nifty new specs. The headset has 3D cinematic sound and the ability to cast on a compatible TV or app. We have played with these a few times in our office and let's just say it is a blast!
Amazon: $299.00
Walmart: $299.00
Target: $299.00
3. Cricut Explore® 3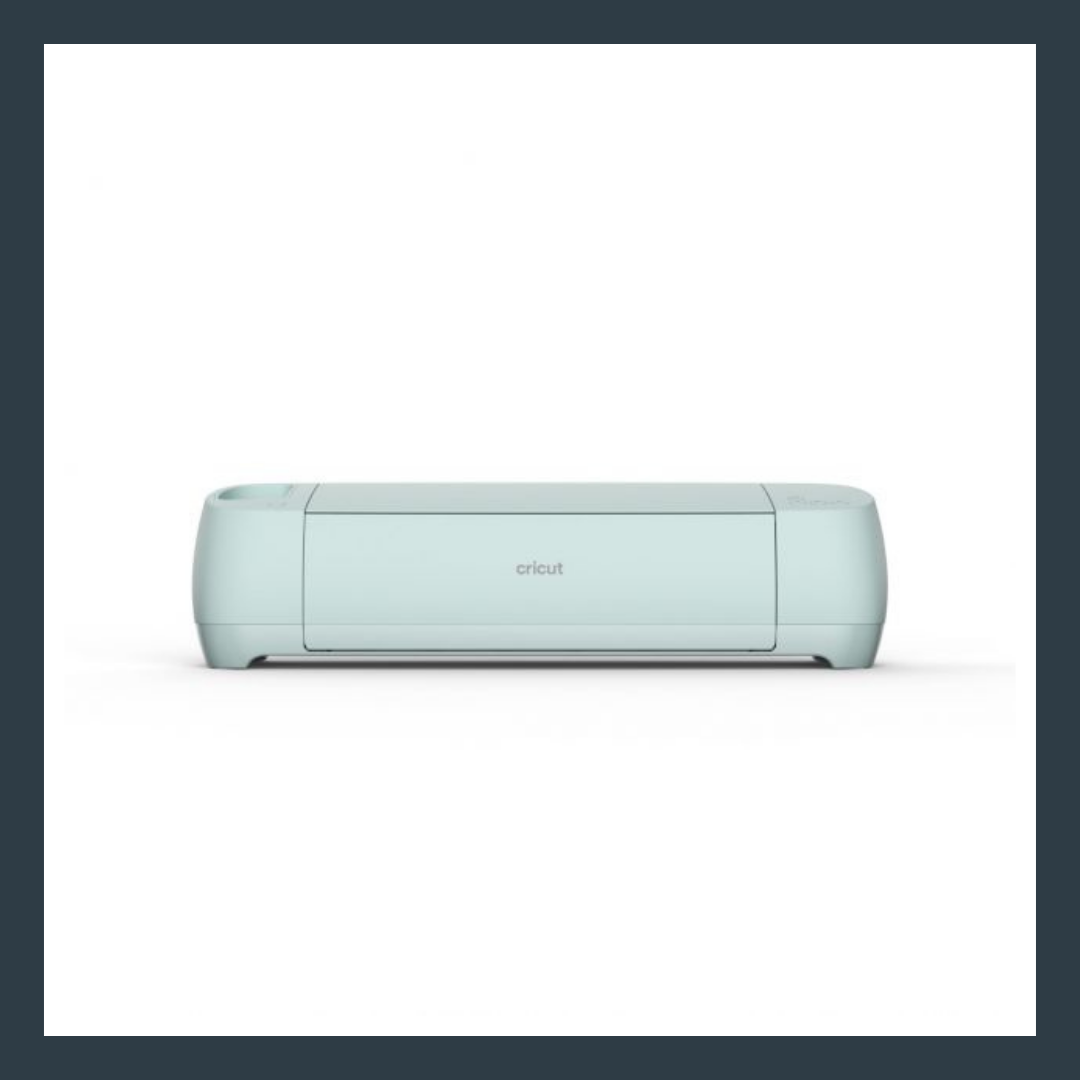 Get your creative friends the gift that keeps on giving by gifting them the Circuit Explore 3. Designed to make quick, accurate cuts at twice the speed of previous models, the Cricut Explore 3 offers fuss-free compatibility with six unique tools, allowing you to score, write, draw and foil surfaces with exceptional precision.
Michael's: $299.00
Best Buy: $299.99
4. Dyson Airwrap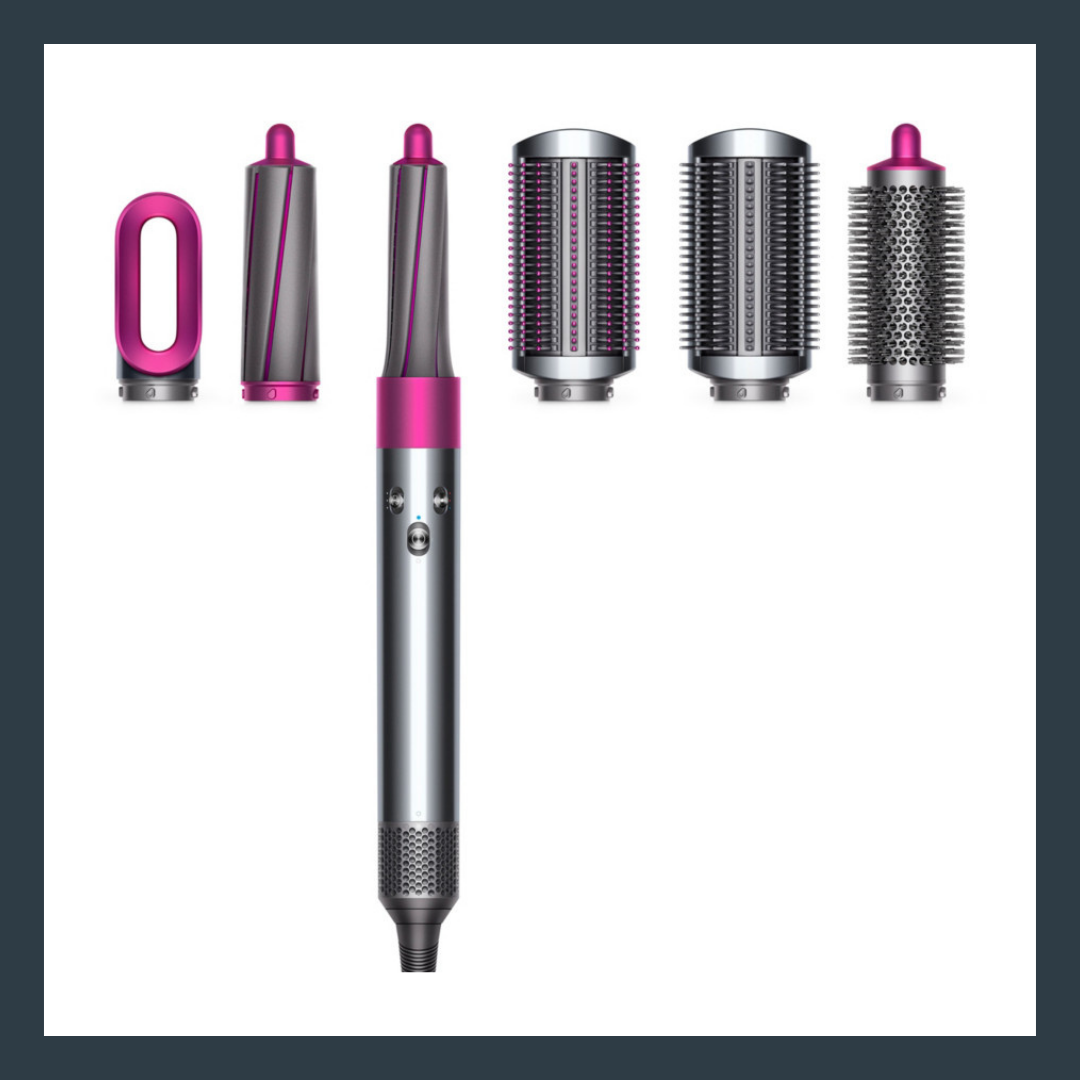 This is the perfect gift for the beauty gurus in your life. The Dyson Airwrap Complete Styler comes with six different styling tools and a carrying case so everything stays together between uses. The device can style and dry hair at the same time, which is a major lifesaver for most people. It also is supposed to be less damaging for your hair.
Ulta: $549.99
Sephora: $549.00
Dyson: $549.99
5. GoPro Hero9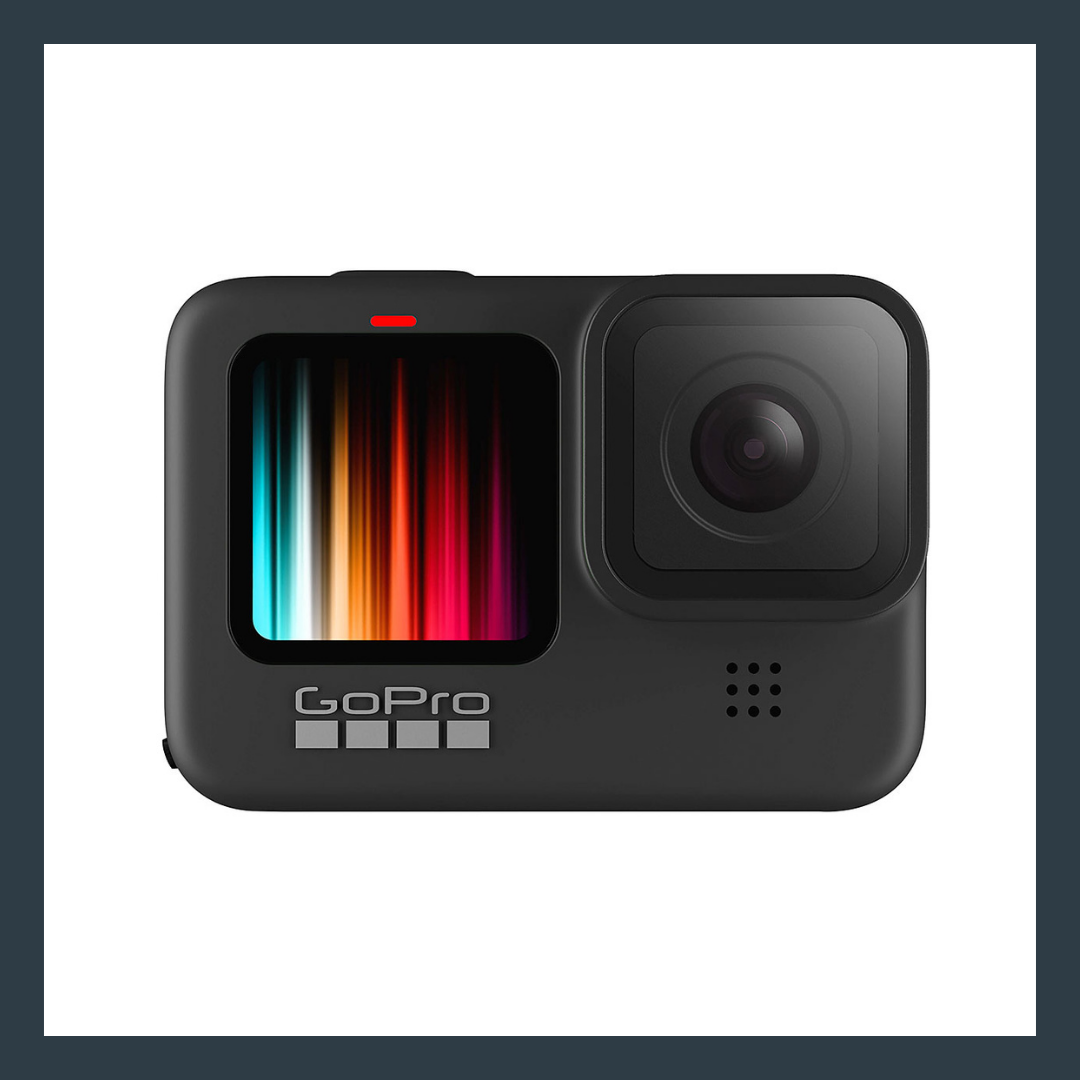 This is a great gift for those adventurous people in your life that are always on the go. The GoPro HERO10 in black is a must-get. The camera can take 5.3K60 and 4K120 video resolution and 23 megapixel photos. It's waterproof up to 33 feet and automatically uploads footage to the cloud while charging.
GoPro: $399.98
Best Buy: $449.99
6. Apple iPhone 13 Pro & Pro Max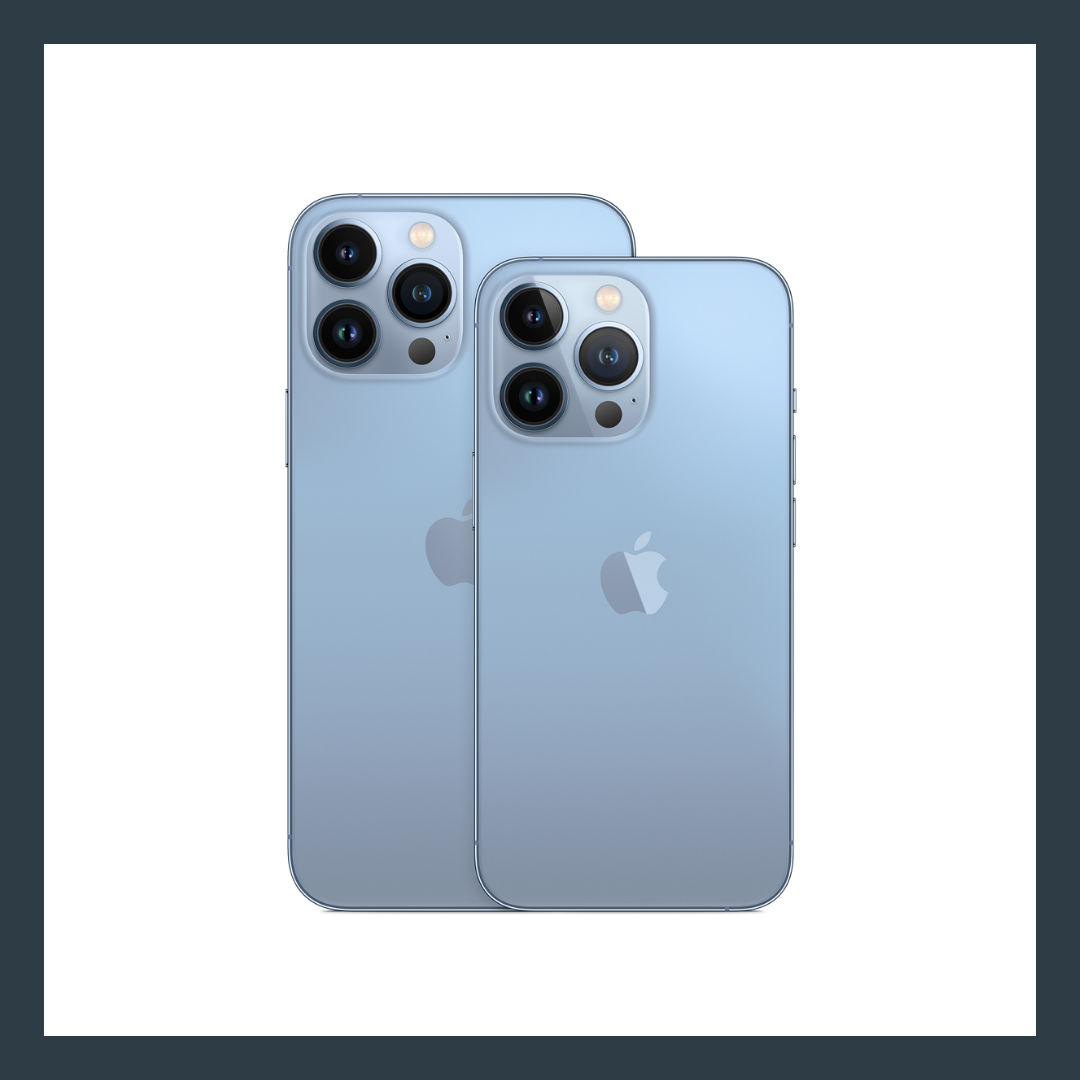 Undoubtedly one of the best tech gifts you can give this holiday season are the newest iPhones. The iPhone 13 Pro and Max offer amazing new features, but the one everyone is most excited about is the camera. It has the biggest Pro camera system upgrade ever. Super Retina XDR display with ProMotion for a faster, more responsive feel.
Be sure to check out what your cellular service provider offers as far as pricing and monthly payments as well.
7. simplehuman Voice-Activated Trash Can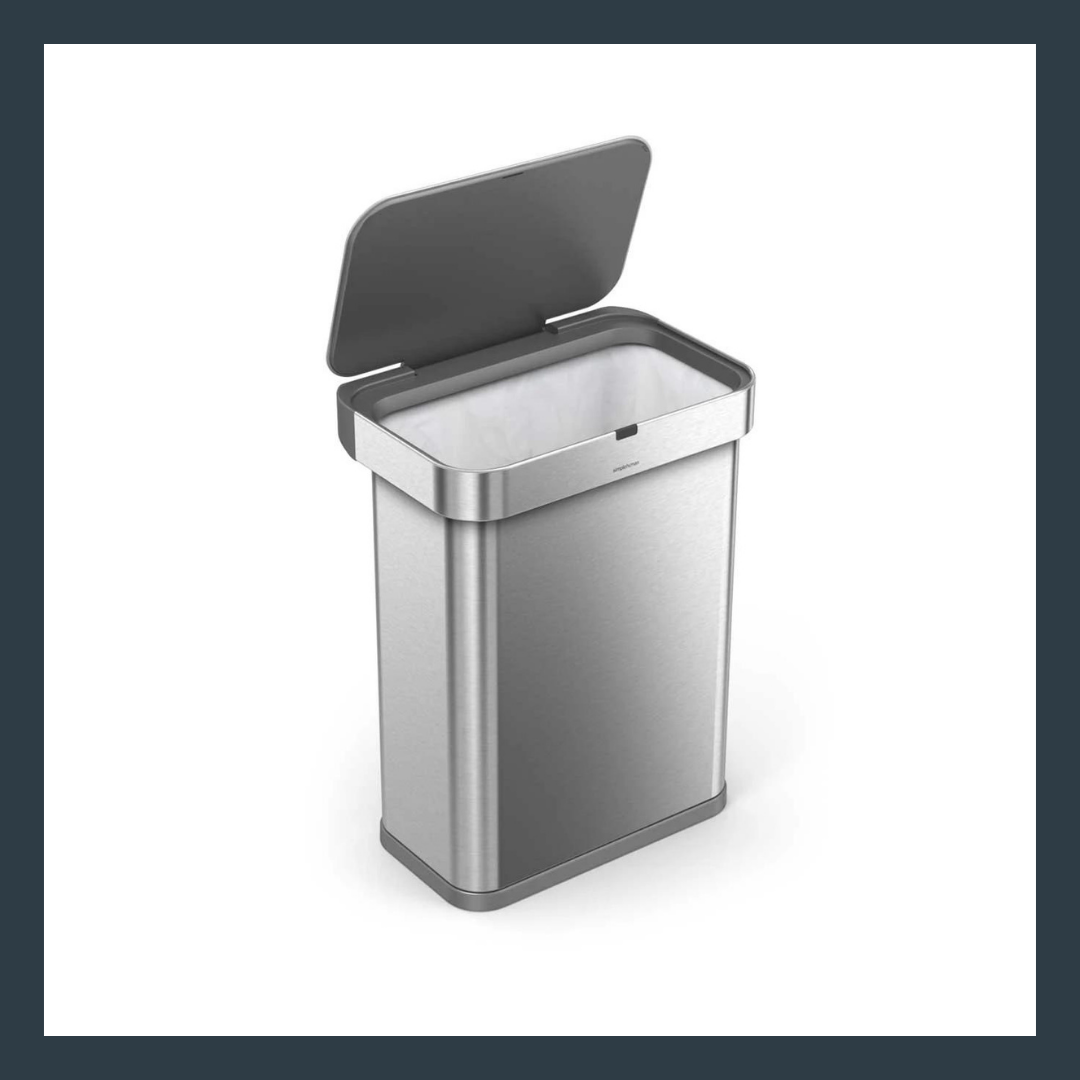 Don't worry about the germs and the hassle, just say, "open can" and the lid opens automatically! This would be a great gift for mom or any of the germaphobes in your life. We know we would be impressed if we saw this in any of our friends or families kitchens.
8. The Mirror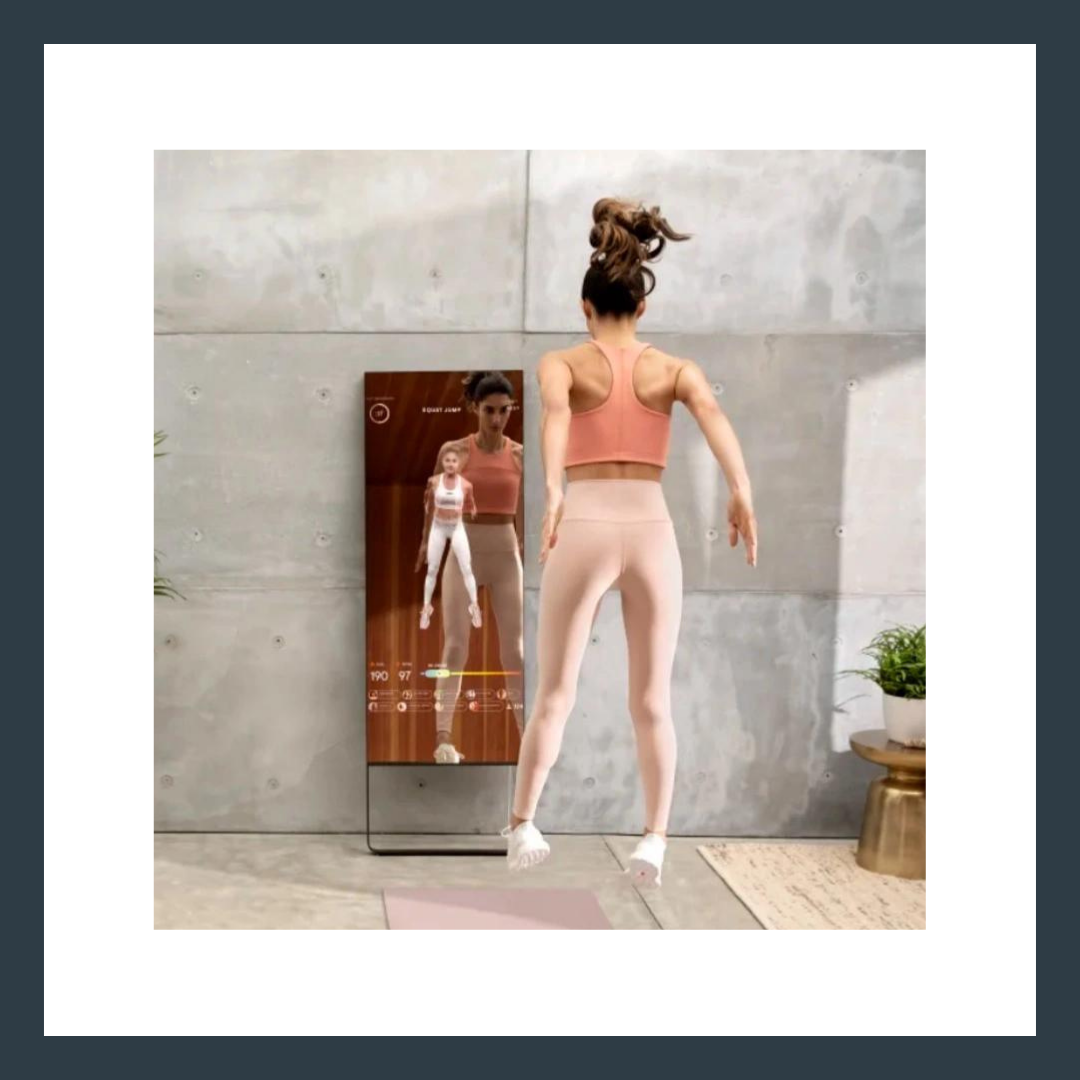 For the person who loves a great workout, but not the look of messy equipment lying around the house. The Mirror gives the ultimate at-home workout, projecting training videos and feedback onto its screen to follow along with. As your giftee pounds through a Mirror class, they'll be able to check out their form in the reflection.
9. Apple Watch Series 7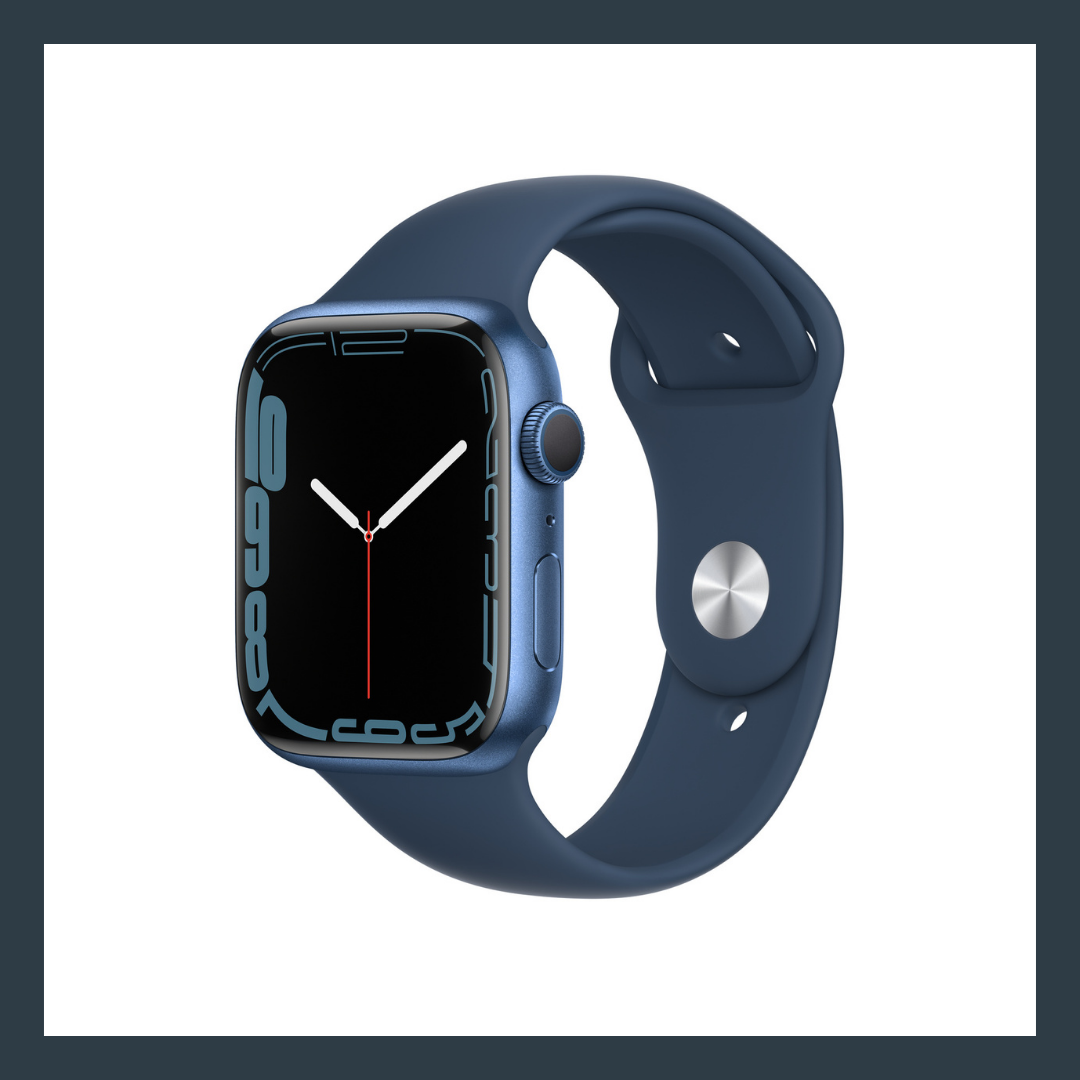 The latest Apple Watch is the series 7, which has the largest display yet on any Apple Watch. With the new watch, the display is always on so there's no need to raise your wrist or touch the screen to check the time or any of your fitness goals.
Apple: $449.00
Best Buy: $499.00
10. Xbox Series X