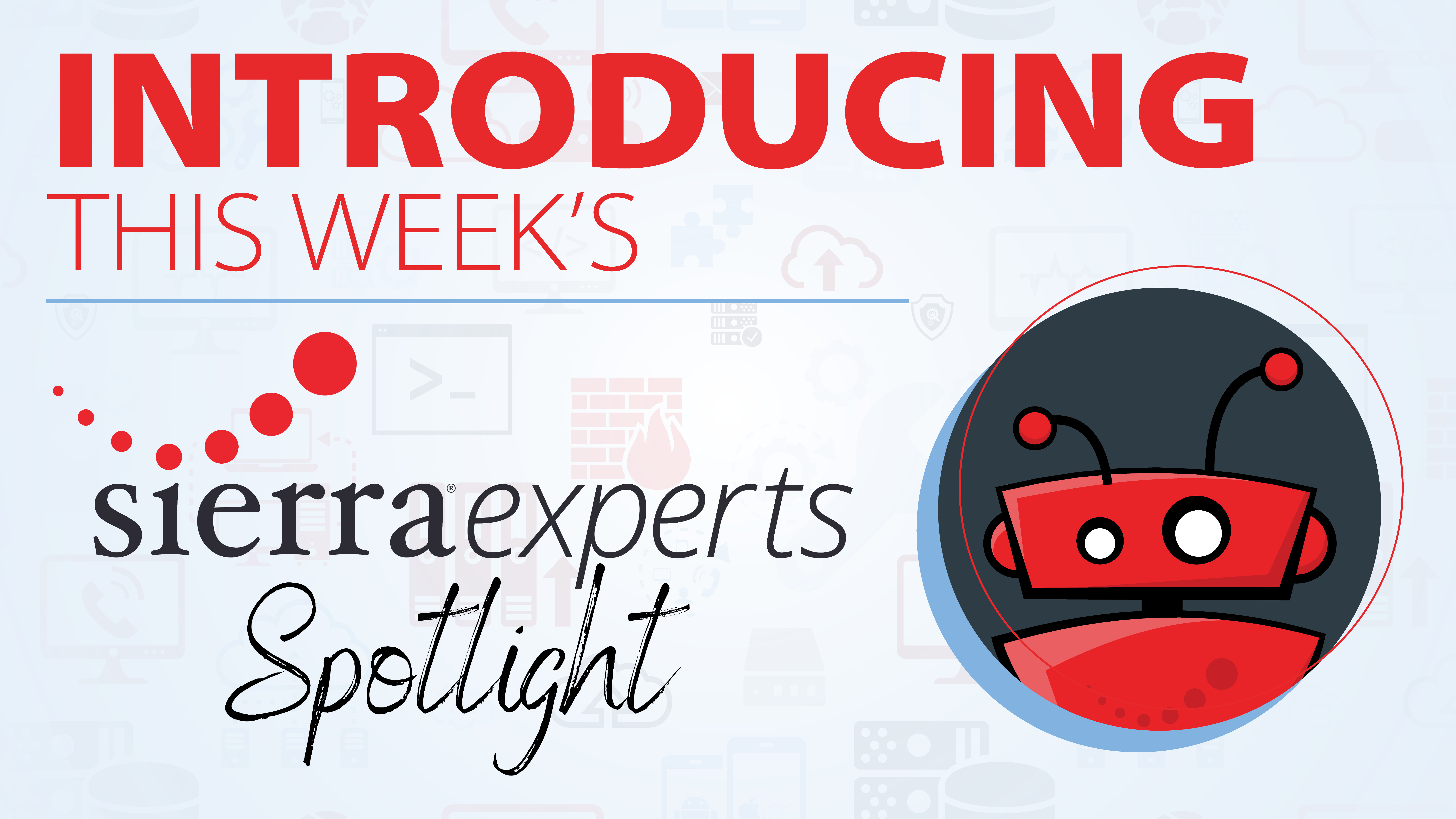 July 6, 2022
Sierra Spotlight- Scott Williams
The role of the Server Operations Engineer is responsible for installing, managing, and upgrading systems and servers within Sierra Experts. One of the many wonderful engineers we have in this role is Scott Williams. He is also responsible for managing data security, configuring user access, and maintaining the stability of the system. Scott is one of this month's Sierra Spotlights because of his constant hard work and determination to make sure customers have exceptional access to services and security.
Computers and technology have been Scott's interests since a young age and he began working in this field in 2012. He finds troubleshooting and successfully repairing things to be very rewarding. The general upkeep of Sierra based servers/services and customer-based servers/services allows him to use his troubleshooting and repairing experience.
"My favorite part about working here is the support from all members of each team that we have. Everyone is willing to pass along their knowledge and assist one another when needed."
In Scott's free time, you can generally find him covered in oil and dirt in his garage working on his cars. The guy will be found there if there is even a hint of adrenaline.
As a result of Scott's extensive knowledge and experience, he can handle any complex project thrown at him. We are confident that Scott will handle all of your business' needs with his service and expertise.