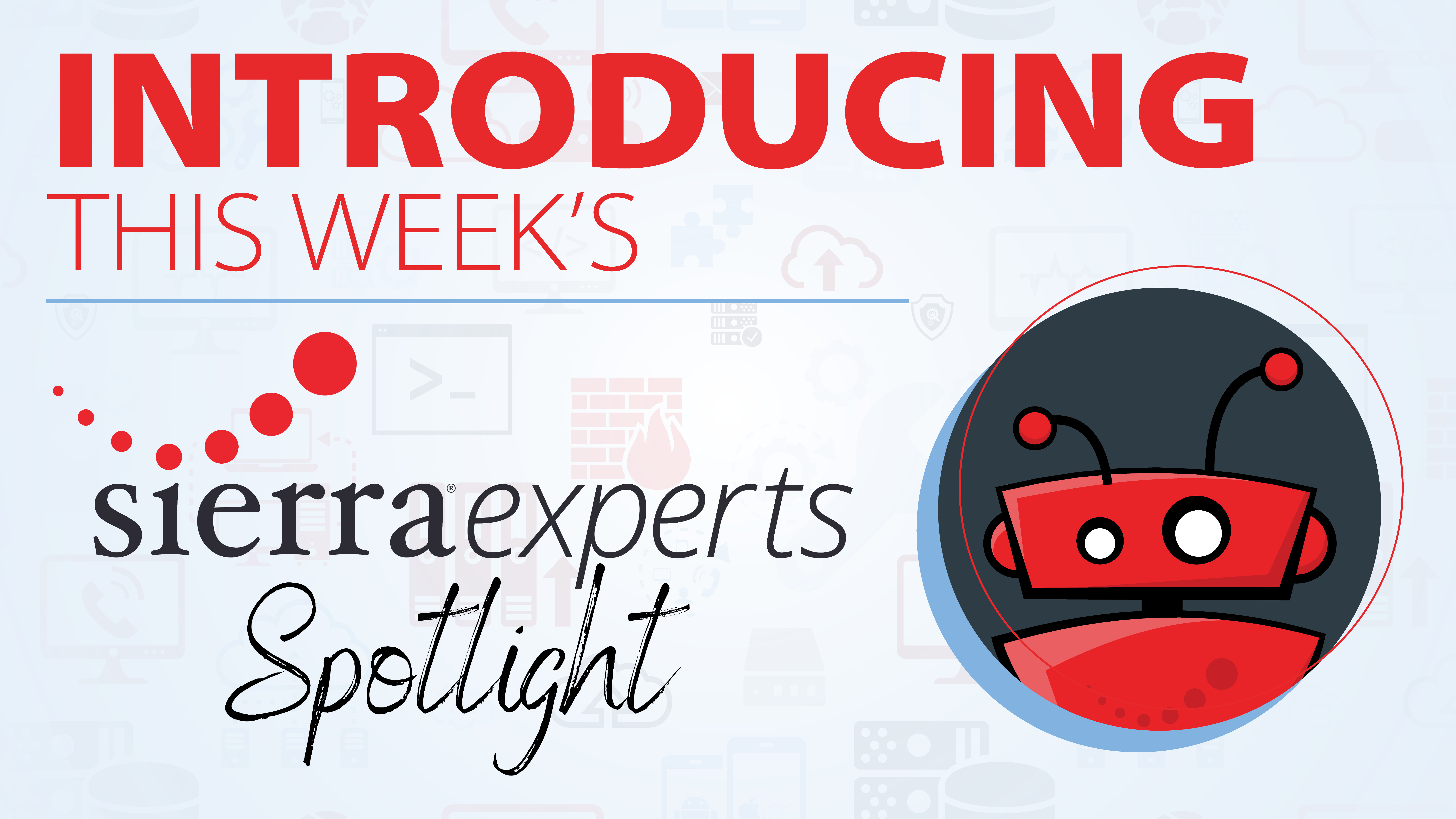 February 23, 2022
Sierra Spotlight: Josh Knox
This week's Sierra Spotlight is Josh Knox. Josh is the Manager of our Support team and a member of our Service Delivery department here at Sierra Experts. He has been a part of the Sierra family for over 8 years. Josh oversees all of Support projects, interactions with customer relations, and works closely with all Sierra's Engineers.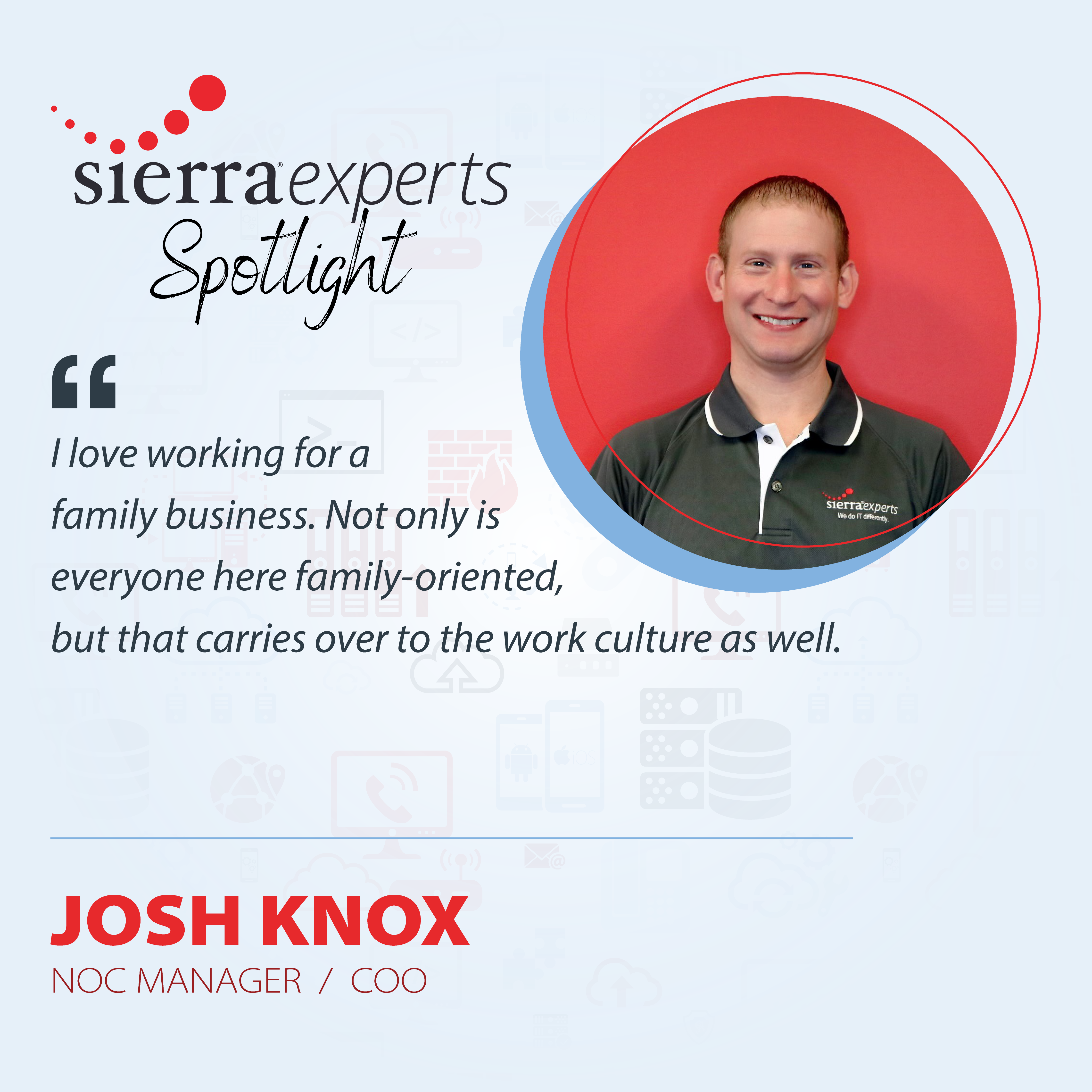 Before joining Sierra, Josh grew up on a farm in the Butler County area. After high school he attended the Pittsburgh Technical College for Network Administration. Prior to joining Sierra Experts, he was an IT Coordinator for a behavioral health practice with over 20 locations in the United States.
"I love working for a family business. In addition to the family-oriented work environment, the work culture also reflects that", Josh said about working at Sierra.
Another thing that Josh loves about working at Sierra Experts are all the memories made during company outings and gatherings. It not only gives people a chance to relax and cut loose, but to also get to know each other on other levels.
When Josh is not working, he enjoys flipping houses, doing projects around the house, and spending time with his two dogs Molly and Jasper. Josh also loves the ocean and plans a trip to the beach every year. He says that's where is he able to find true peacefulness.
We love having Josh as part of the Sierra Experts team and thank him for sharing a little bit about himself in this week's Sierra Spotlight.