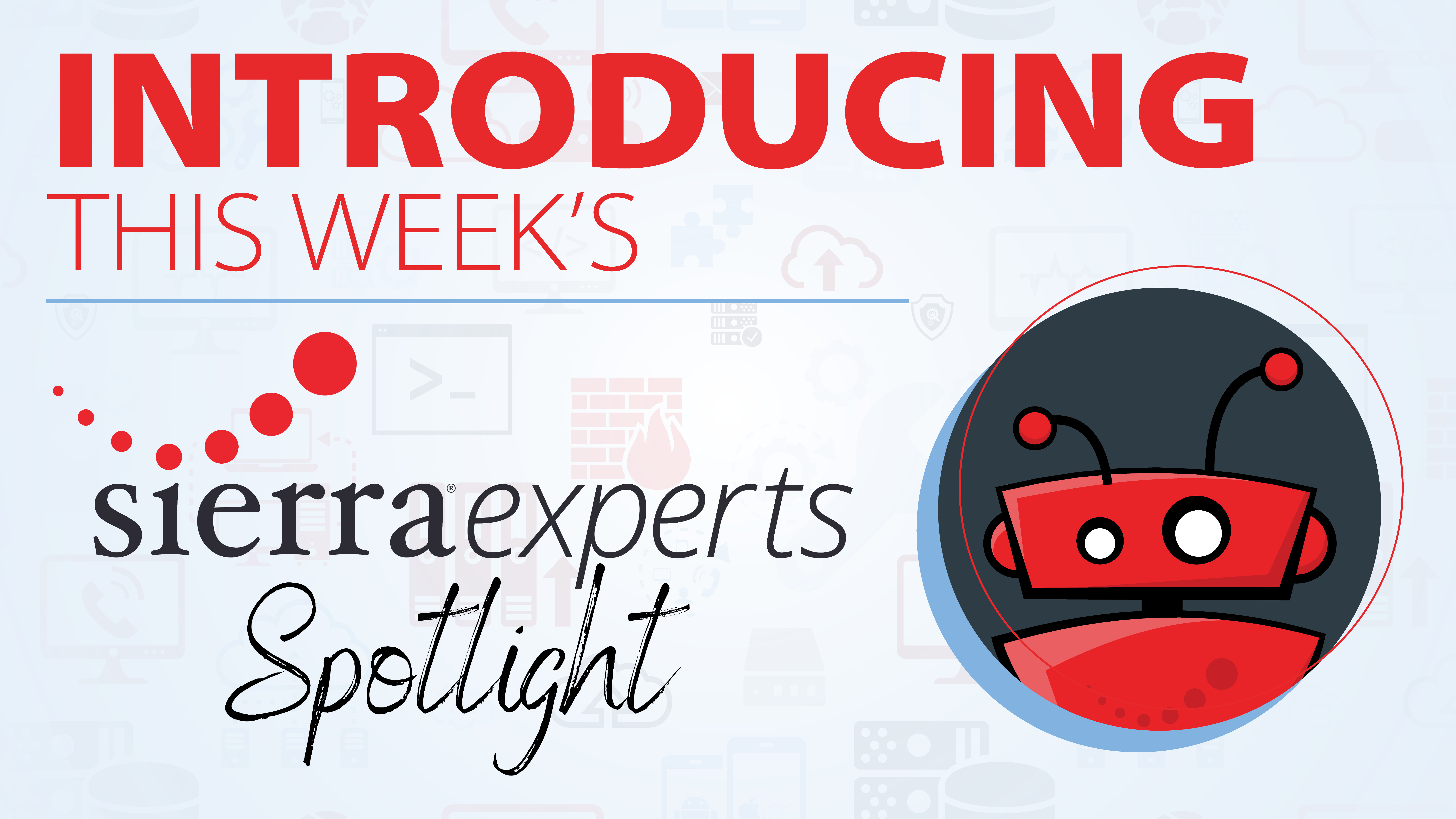 April 6, 2022
Sierra Spotlight: Breanna Rock
When it comes to becoming a successful business there are multiple roles that come to mind. One important person that helps drive the idea of the brand is the Marketing Specialist. From Search Engine Optimization to posting on social media, our Marketing Specialist, Breanna Rock, handles all the facets that help to make a business grow. That is why we are happy to have Bre as this week's Sierra Spotlight.
Bre has been with Sierra for a little under a year. During that time, she has been able to completely revitalize our social media and blog, while also building relationships with new and existing customers. As part of her job, she will also attend/throw events that will help build the company's reputation in the community while also bringing in new customers.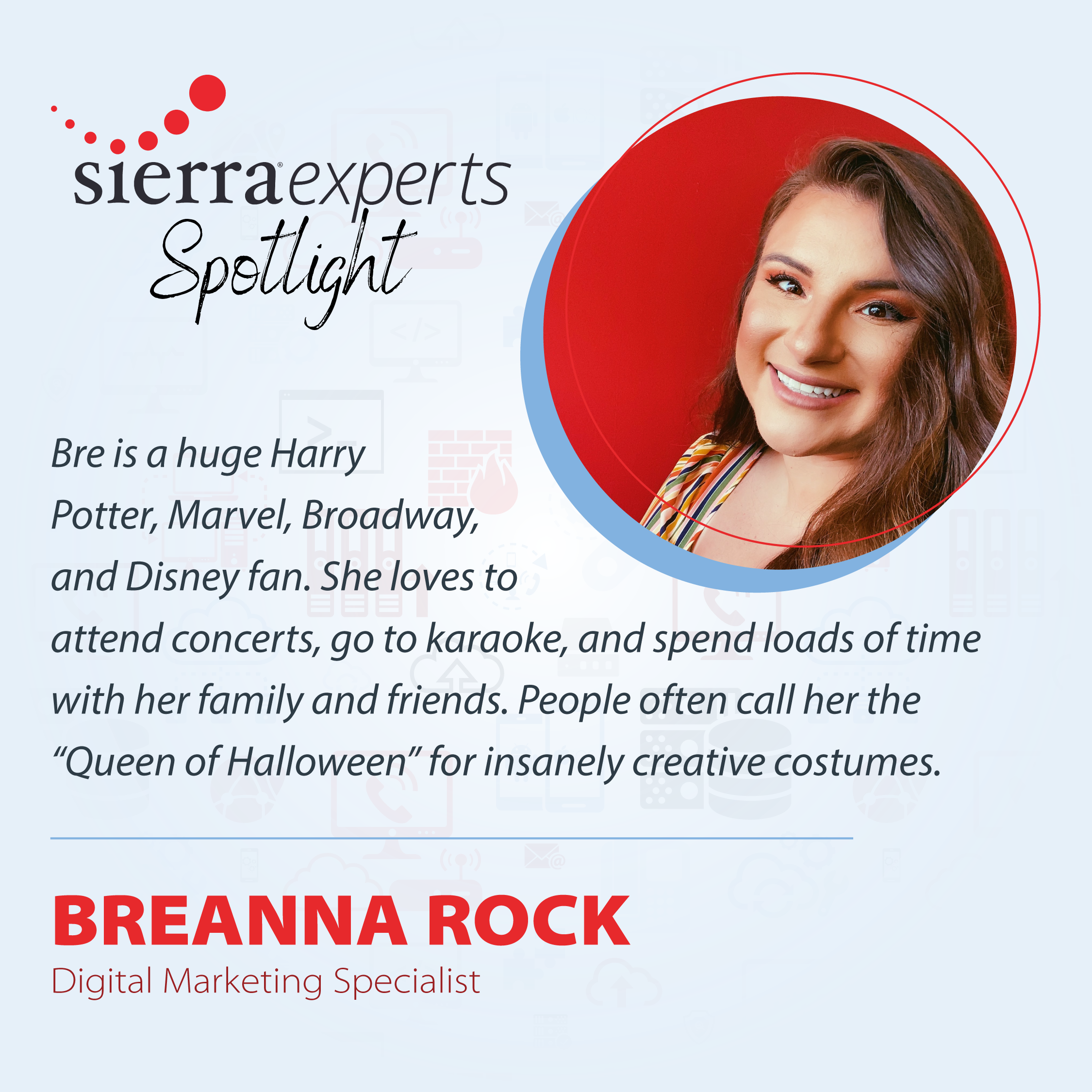 In 2015 Bre graduated from Indiana University of Pennsylvania with a degree in Communications Media. She moved to Pittsburgh in 2016 and fell in love with the city ever since. If you know Bre then you know she is not short of having interests. She is a huge Harry Potter, Marvel, Broadway, and Disney fan. She loves to attend concerts, go to karaoke, and spend loads of time with her family and friends. People often call her the "Queen of Halloween" for insanely creative costumes.
We asked Bre what her favorite part about working at Sierra Experts has been and she said,
"I love the freedom to be creative while also enjoying the atmosphere and people I work with. It is like a little work family".
Although she has only been with Sierra for a short amount of time, her favorite memories all took place at the company Christmas party. It was the first time she got to experience the whole team in a group setting, and let's just say there was not a dull moment the entire night.
As excited as Bre is to be with Sierra Experts, we are excited to have her. This Sierra Spotlight is intended to give you a deeper understanding of what our Marketing Specialist does.