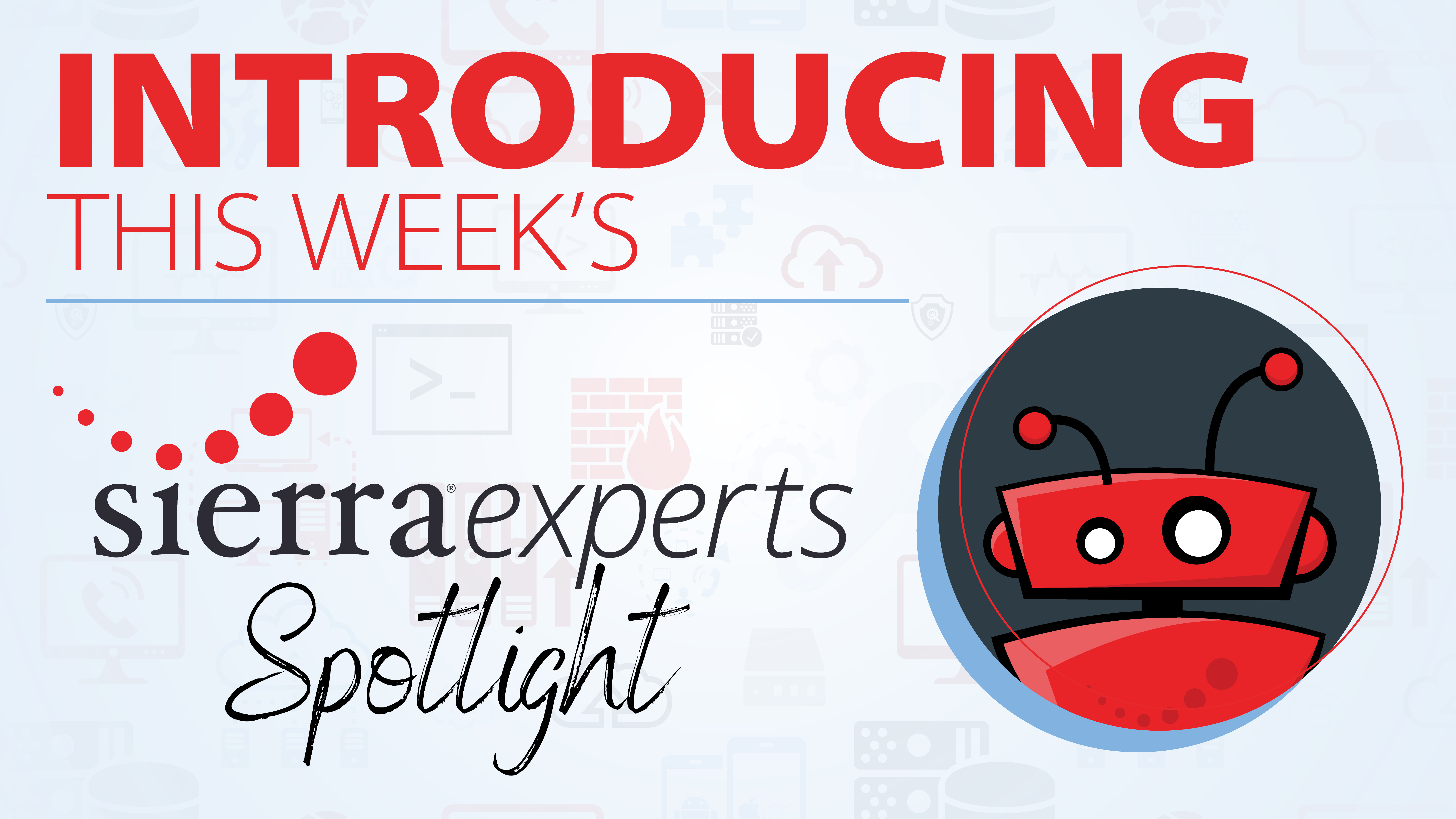 April 20, 2022
Sierra Spotlight: Lauren Bartley
The role of the graphic designer is crucial to the business. Their ability to produce brand materials and compelling marketing assets is key to obtaining new clients. At Sierra Experts, we're lucky to have a great creative team. This month in our Sierra Spotlight, we're featuring Lauren Bartley, Graphic Designer for Sierra Experts.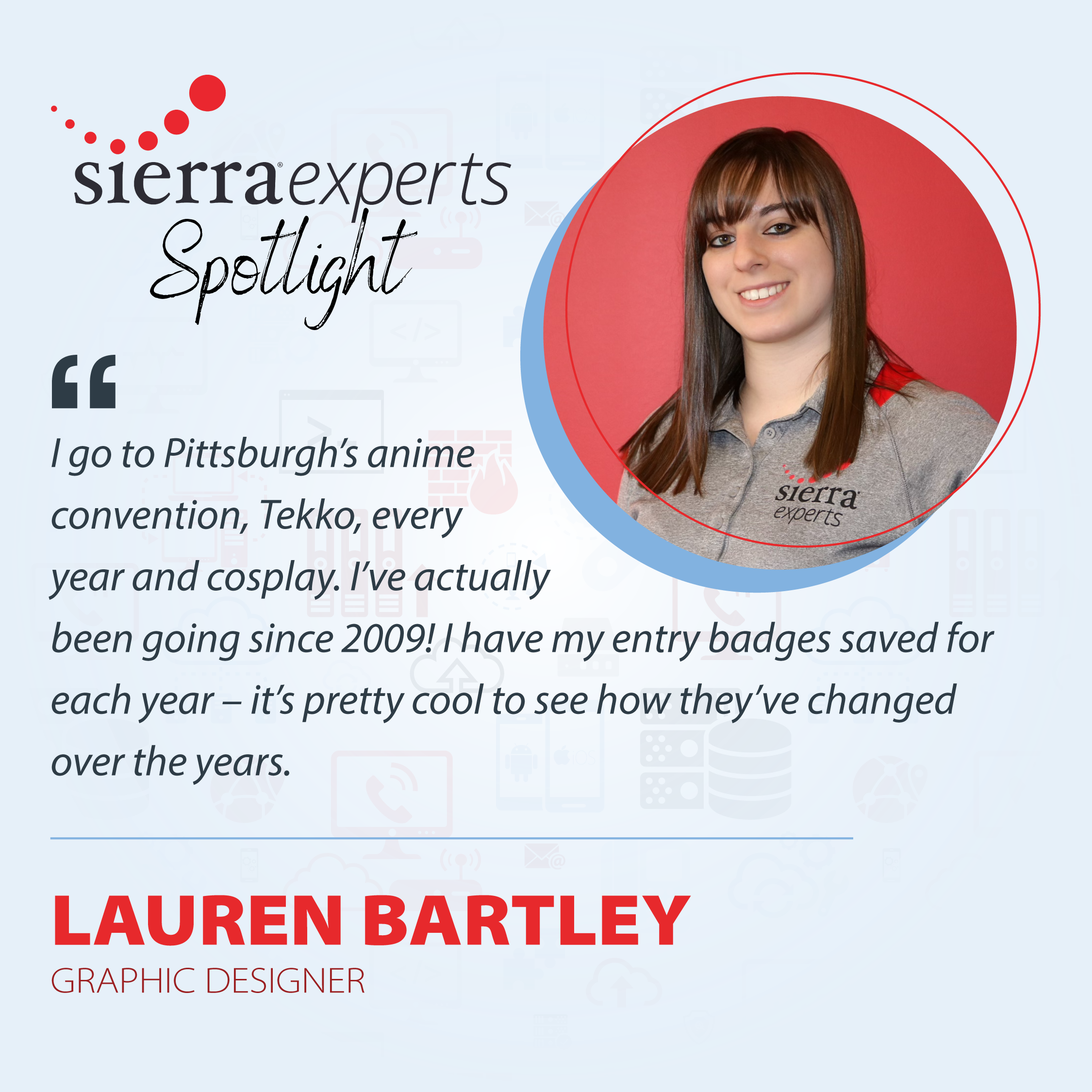 Lauren works on the visual/creative side of the company. Lauren is responsible for creating custom graphics, logos, and websites for both internal and external use. Her expertise is in creating social media graphics, printed and digital ads/flyers, email headers, infographics, and business cards.
Lauren attended and graduated from Edinboro University where she studied Graphic Design. When she is not designing or illustrating, you can find her watching anime, playing video games, taking part in the cosplay community, and talking with friends over Chipotle or Starbucks.
Another interesting fact about Lauren is she was able to travel abroad 3 times during high school and college. The first one was to Germany, Switzerland, and the Alps back in 2012, then to Italy in the summer of 2013, and her final trip was to Scotland in 2016.
"I'd love to go back to all 3! But if I had to pick my favorite one, it would be Scotland. The trip was while I was in college, so we had more freedom than the trips back in high school", Lauren said.
There are so many great things about working at Sierra, but Lauren told us that the diverse range of projects she gets to work on takes the cake.
"Not every day is the same, it helps challenge my eye for design. My knowledge and skills get put to the test, pushing me to better myself and my work", Lauren said.
We asked Lauren to give us a fun fact about her, and she did not disappoint! Lauren has been attending Pittsburgh's anime convention, Tekko, every year since 2009 in cosplay. She even held onto all her entry badges from the convention and can see how they've changed over the years.
Sierra Experts is happy to have Lauren as part of the team! She brings a refreshing amount of creativity to the organization. We can't wait to see what all she accomplishes during her time at Sierra.