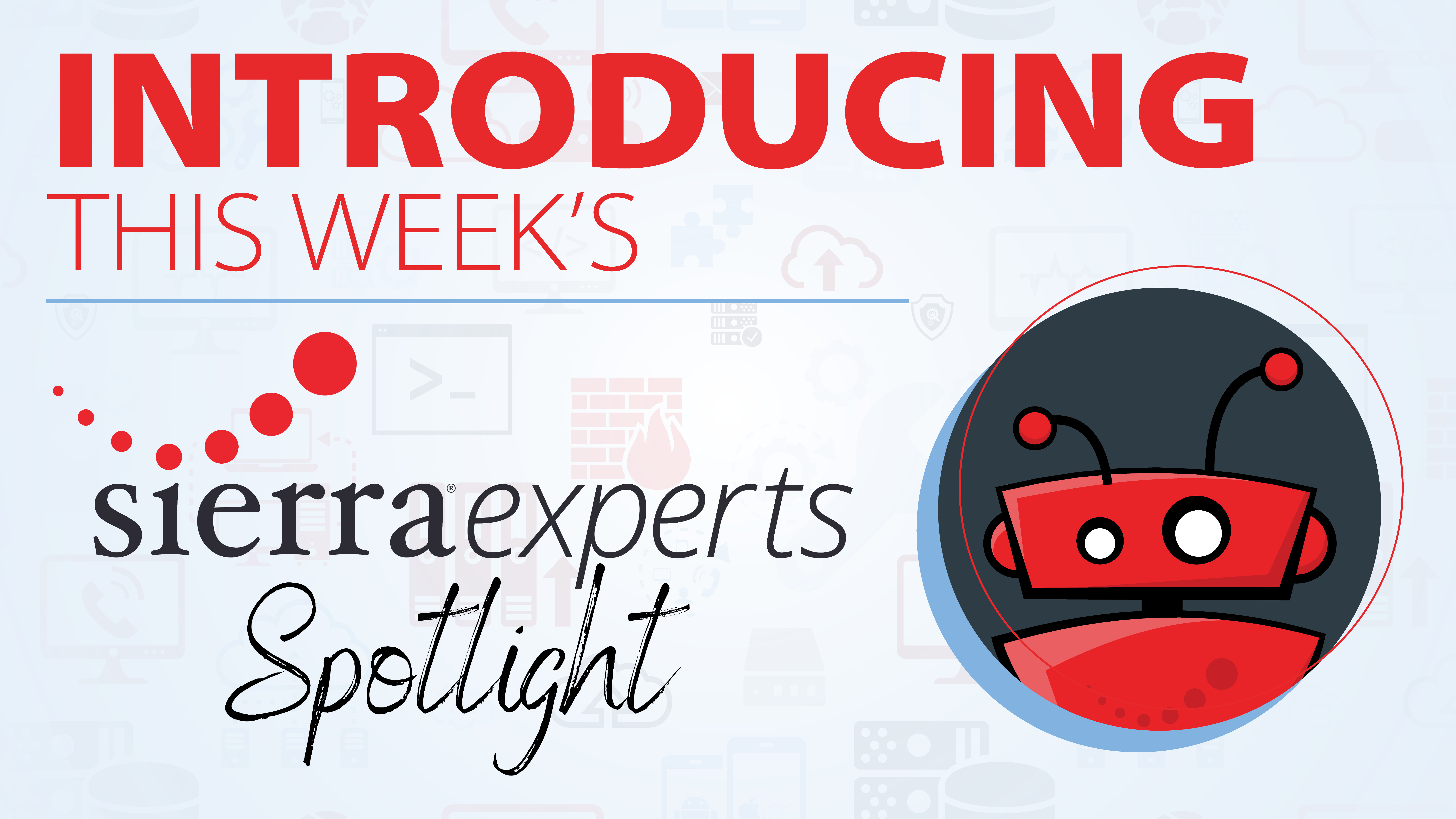 June 22, 2022
Sierra Spotlight: Adam Woodcock
Here at Sierra Experts, we provide various managed services across the board. That is why we hire people like Adam Woodcock to ensure that all our customer's needs are taken care of. In fact, Adam does his job as a Network Engineer so well at Sierra that we made him one of this month's Sierra Spotlights.
Adam has been at Sierra Experts for a little over a year. His job includes configuration and management of networking devices, for both customers and internal uses. Some of these tasks include managing/implementing firewalls, switches, Wireless Access Points, routers, and more. Prior to working at Sierra Experts, Adam graduated from Penn State in 2018 with a bachelor's degree in Information Science Technology.
"I'm a general tech enthusiast, I love tinkering with new devices and figuring out how they work."
Adam's favorite part about working at Sierra Experts is getting to interact with a wide variety of devices and softwares. This allows him to work across a plethora of different networks and environments. He loves that no two days are the same.
"Every issue is like a new puzzle to solve, and I find that moment when all the pieces come together very rewarding. Plus, I get to learn a ton along the way."
The one thing that Adam said he found accomplishment from is looking back at how much he has learned since he started working at Sierra Experts. It has given him a since of pride and growth in both learning new skills and sharpening old ones that he can now carry with him through his career.
Sierra Experts is happy to have Adam Woodcock as a key part of the team! That is why we found it so fitting to have him as one of our Sierra Spotlights this month.