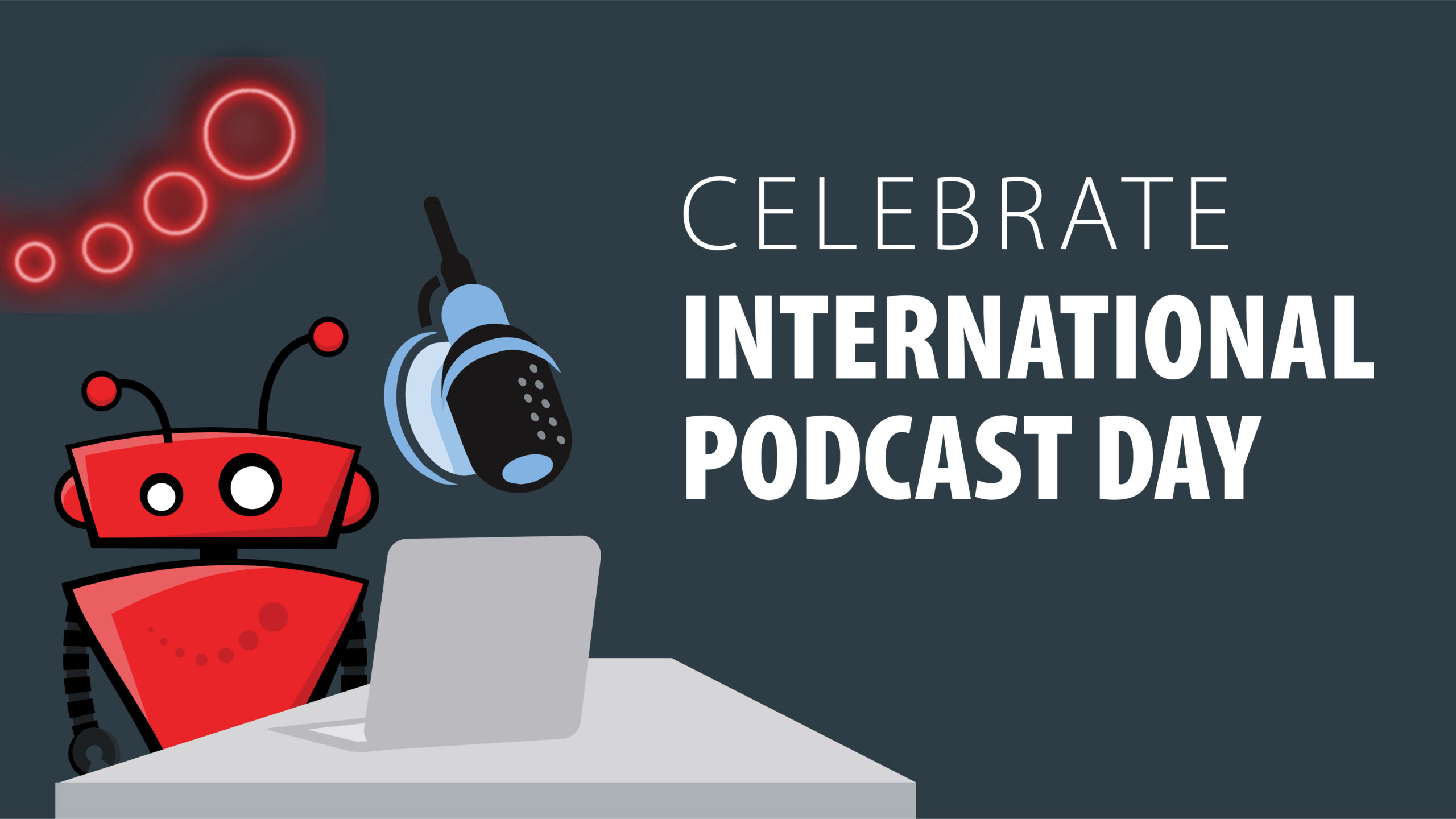 September 30, 2021
Podcasts are Taking Over the World! Happy International Podcast Day!
A Brief History of Podcasting:
Podcasting was considered to be an obscure way to listen to audio information. It is now a highly recognized medium for distributing audio content. Podcasts allow the public to play and listen to audio files at their own convenience. Similar to radio without the ability to listen to segments multiple times.
The concept for podcasting came around in October of 2000. A developer by the name of Tristan Louis proposed that they attach sound and video files in RSS feeds. The idea was implemented by Dave Winer, a software developer, who was familiar with the RSS format. From there the idea of podcasting took off.
The first application to make the process of podcasting doable was iPodderX, which was developed by August Trometer and Ray Slakinski. In June of 2005, Apple released iTunes, which added a format that could support podcasts. Streaming platforms, Spotify and Anchor, jumped on board. Podcasts have become a major source of news, entertainment, and revenue.
Suggested Podcasts by Genre:
This list was based on national polls by listeners across the US.
Sports:
True Crime:
Comedy:
Highly Rated:
Podcasts have become a huge platform for artists, entertainers, scientists, and more over the past couple years. Up to 60% of US adults ages 18 to 34 listen to podcasts monthly in 2021. Studies suggest that there will be an increase of 10.1% of podcast listeners year-over-year. Leading to over 117.8 billion by the end of this year.
We would love to hear about your favorite podcasts! Leave a comment on our Facebook or Instagram posts letting us know if your favorite was on the list, or if there is something we might have missed.