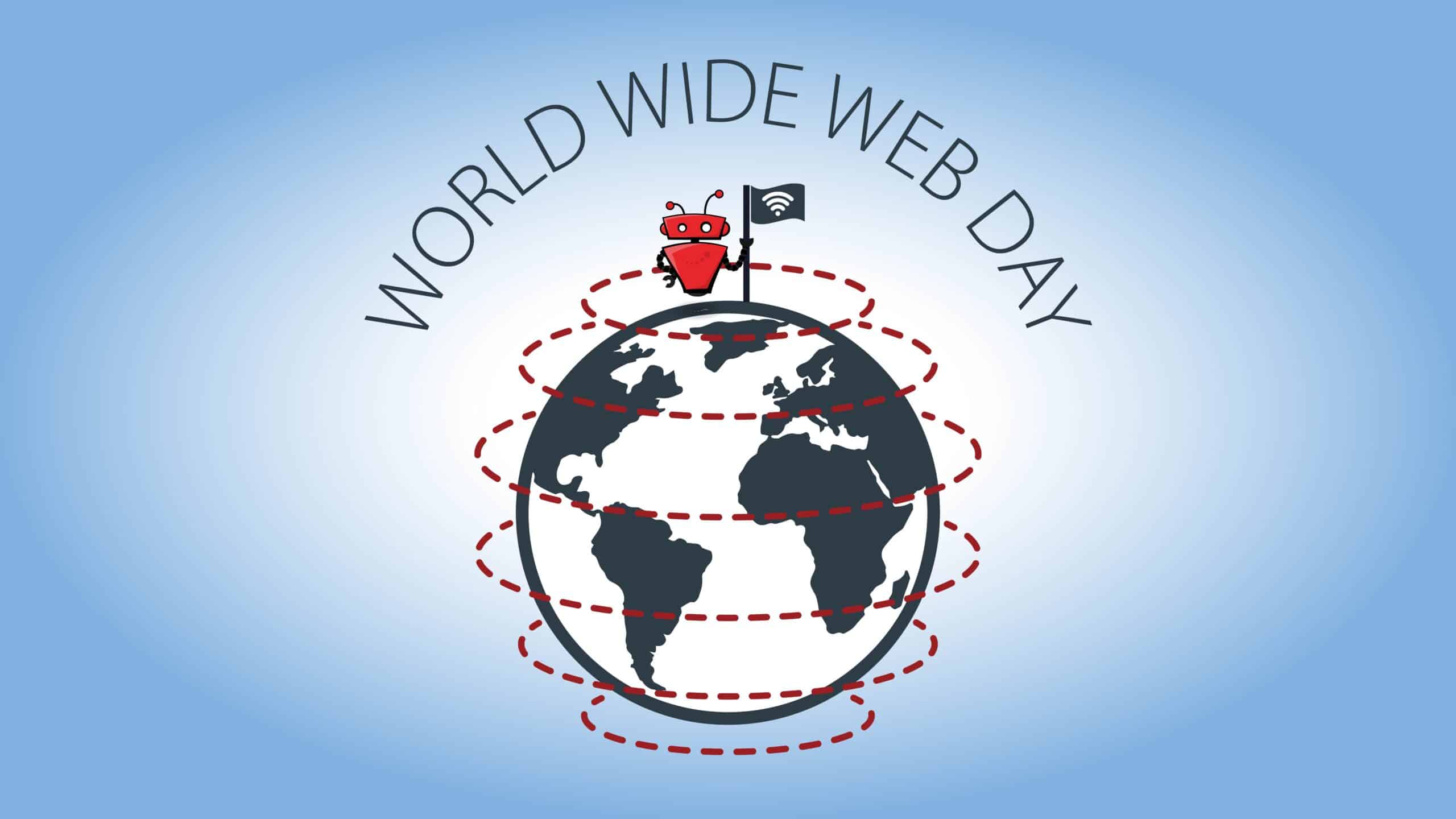 August 1, 2021
Happy World Wide Web Day!
Each year on August 1st, World Wide Web day is celebrated globally. This celebration dedicates how web browsing allowed us to have the world at our fingertips!
History of the World Wide Web
It is crazy to think that the World Wide Web has only been around for 32 years. For over two decades people across the world have enjoyed the Internet and all that it has to offer. From scrolling through social media to helping businesses grow, it is important that we recognize the importance of World Wide Web Day.
In 1989 Tim Berners-Lee invented the World Wide Web. He worked for CERN as a scientist in Geneva, Switzerland. It was there where his dreams became a reality. On August 6, 1991, the code he wrote went online for the first time as the world's first website. At the time only Berners-Lee and his team had browsers, now there are over 1.9 billion websites online. Can you imagine where we will be in another 32 years?
How can you celebrate World Wide Web Day?
We can celebrate by doing things that we already do daily and don't even think about it. Some of these actions may include: logging into our email, posting on social media, reading a blog (like you're doing right now), streaming music, logging onto Netflix, or completing any of the many actions that the World Wide Web has placed at the tips of our fingers.
No matter which form of action you choose today it is important to remember the mission, which is that the World Wide Web was created for people throughout the world to create, share and publish valuable information to be enjoyed by others.