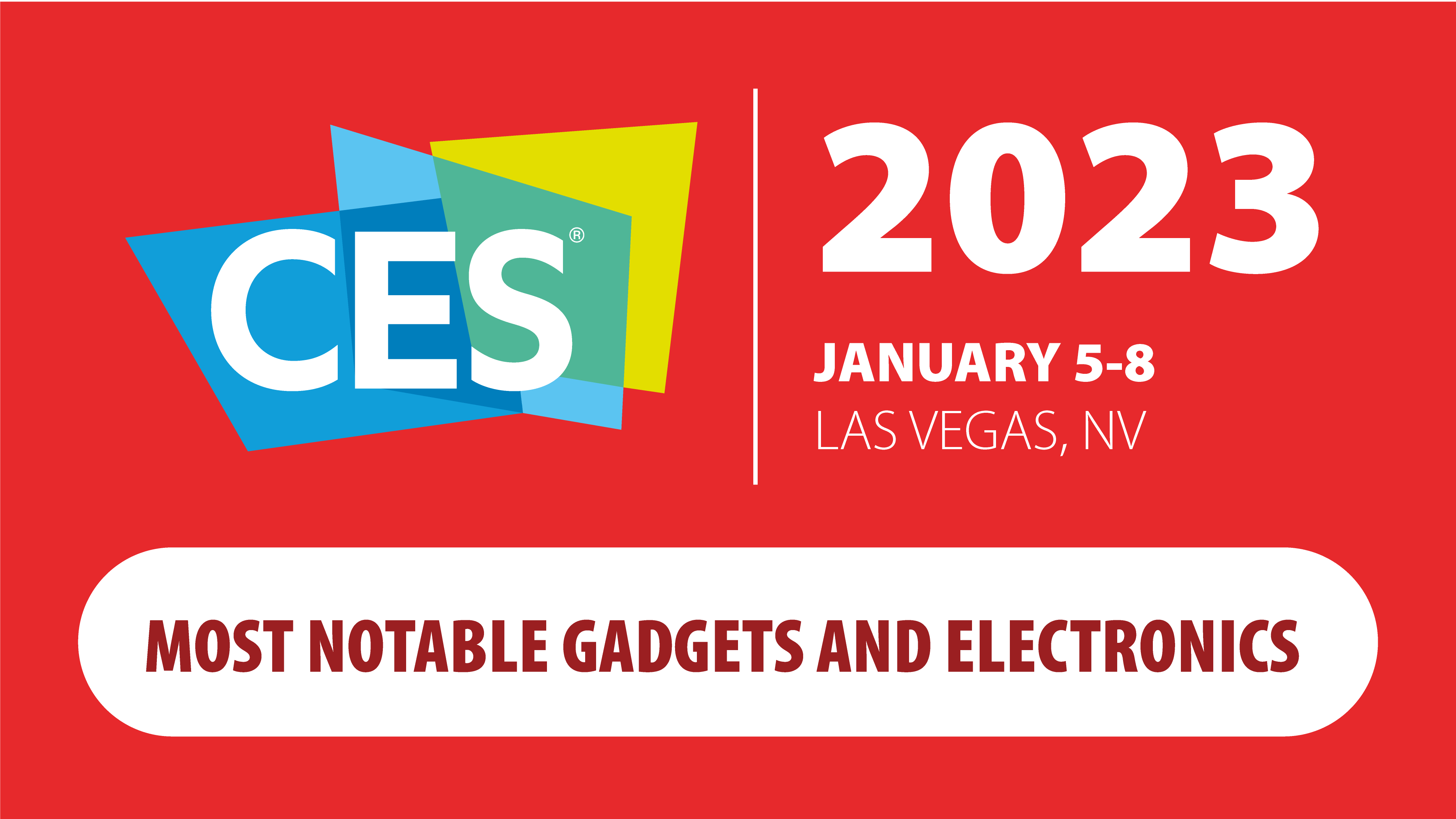 February 7, 2023
CES 2023 Inventions and Innovations
On January 5-8, 2023 in Las Vegas, NV, the annual CES (Consumer Electronics Show) took place; this is one of the most influential tech events in the world. At this event, the most groundbreaking technologies in the world are displayed and the sharpest innovators take the stage to share their developments. To put this event into perspective, there were 3200+ exhibitors, 173 countries, territories, & regions represented, and 4700+ media registered at this year's event. The goal of the CES is to further global business, encourage startup success, drive economic growth, and permit key players (such as government officials, policymakers, and business leaders) to forge partnerships.
One of the best (and perhaps the most entertaining) aspects of this event for attendees is viewing the new and unique technologies that are presented. Listed below are some of the most notable gadgets and electronics that were presented during the show.
LG's 97-inch wireless OLED TV – This TV combines fantastic picture quality with its huge size to be one of the most exciting TVs yet. Besides the size and quality offered, this TV is entirely wireless thus introducing the concept of wireless televisions that may soon be integrated into our own households. The OLED TV sat across the room from the transmitter box, which is equipped with standard HDMI plugs and a handful of other connection capabilities. The top of the transmitter box can be rotated to aim an internal antenna at the television, thus providing the wireless `connection. The TV itself has no input connections at all, just blank and smooth metal where the inputs usually reside. LG mentioned that the 97-inch TV should be available in md-2023, along with its 83- and 77-inch options as well.
BMW i Vision Dee – This concept car, set to go to production in 2025, gives us a glimpse into the future of vehicle manufacturing and capacities. Using the entire windshield instead of a traditional dashboard, BMW's heads-up display steals the show. This AR display includes five levels of immersion. Level 1 gives you the essentials – speedometer, navigation information, etc. Level 2 through 4 increase the information onscreen and eventually overlay navigation information on the road. Level 5 displays a complete virtual environment which is not meant to be used while you're driving but can be used while the car drives you. To top it all off, this concept car also has an E Ink cover that allows the driver to change the external color of the car based on your own desire.
Samsung Microplastic Reduction Washing Machine – Microplastics are pieces of plastic that are less than 5mm in size that come from degraded bottles, toothpaste, lotions, clothing, and clothing. These little, microscopic bits are everywhere, thus making it back into the food and water we ingest. Samsung aims to reduce microplastic emissions up to 54% by adding a "Less MicroFiber" cycle to compatible washing machines, with the hope that this basic chore will lead to safer food and water.
Worx Landroid Vision Robot Lawnmower – This electric and wireless lawnmower is enabled with an HD camera and a neural network to recognize where your lawn ends, obstacles such as sidewalks, steps, stones, etc. Also equipped with two lights mounted on either side of the camera, the lawnmower can be run at night. However, if you are looking for patterns in your lawn, this lawnmower is not for you. Similar to other robot mowers, the Landroid Vision moves in random paths across your yard. Perhaps a robot lawnmower with pattern capabilities will be introduced at next year's show.
Sources:
https://www.cnet.com/tech/the-biggest-ces-2023-innovations-we-saw-at-the-las-vegas-show/
https://www.ces.tech/about-ces/business-impact-of-ces.aspx