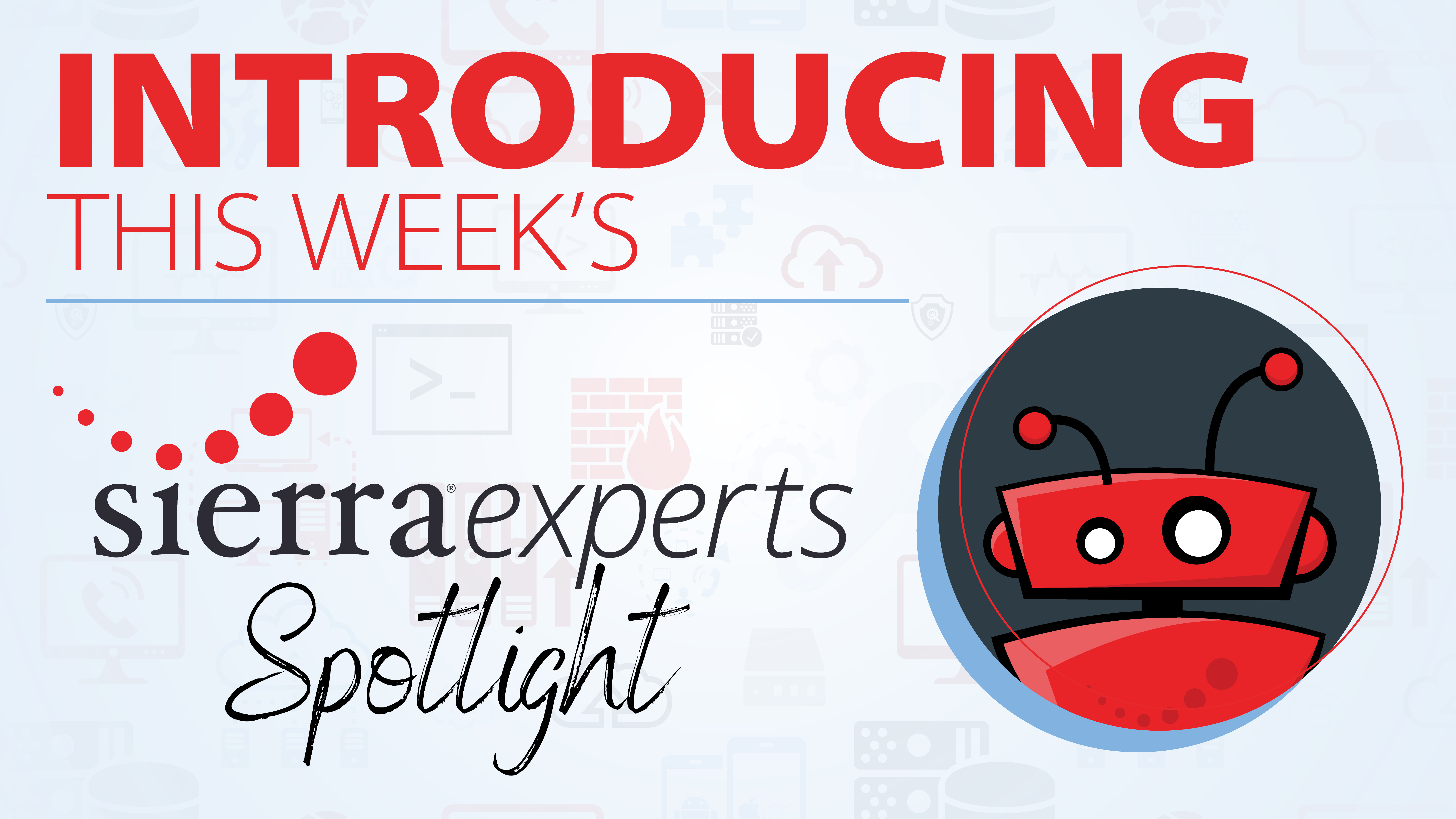 July 27, 2022
Sierra Spotlight- Steve DiVittis
Here at Sierra Experts, we provide various managed services across the board. That is why we hire people like Steve DiVittis to ensure that all our customer's needs are taken care of. In fact, Steve does his job as a Network Engineer so well at Sierra that we made him one of this month's Sierra Spotlights.
In his role at Sierra, Steve performs a wide variety of tasks. He troubleshoots customers' technical issues and performs audits on customer networks and servers. During the audits, he looks for necessary updates and potential security risks. Steve is exceptional at managing customer networks and being a great team player. He constantly is going above and beyond when it comes to either assisting with a customer project or helping a team member.
We asked Steve what his favorite part about working at Sierra Experts is and he said,
"The people. Everyone's knowledgeable and a pleasure to work with."
One of Steve's favorite memories during his time at Sierra Experts was our team building activity at The Battlegrounds. We got to explore many courses and battle each other with gel blasters. At Sierra Experts we are like one big family, so we enjoy doing team building activities. It allows everyone to let loose and get to know each other on a more personal level.
When Steve is not at work, he enjoys spending time with his friends and loved ones. He is a car guy and avid drifter at the local Clubloose drift events.
"I enjoy turning money into tire smoke, fun!"
Sierra Experts is happy to have Steve DiVittis as a key part of the team! That is why we found it so fitting to have him as one of our Sierra Spotlights this month.