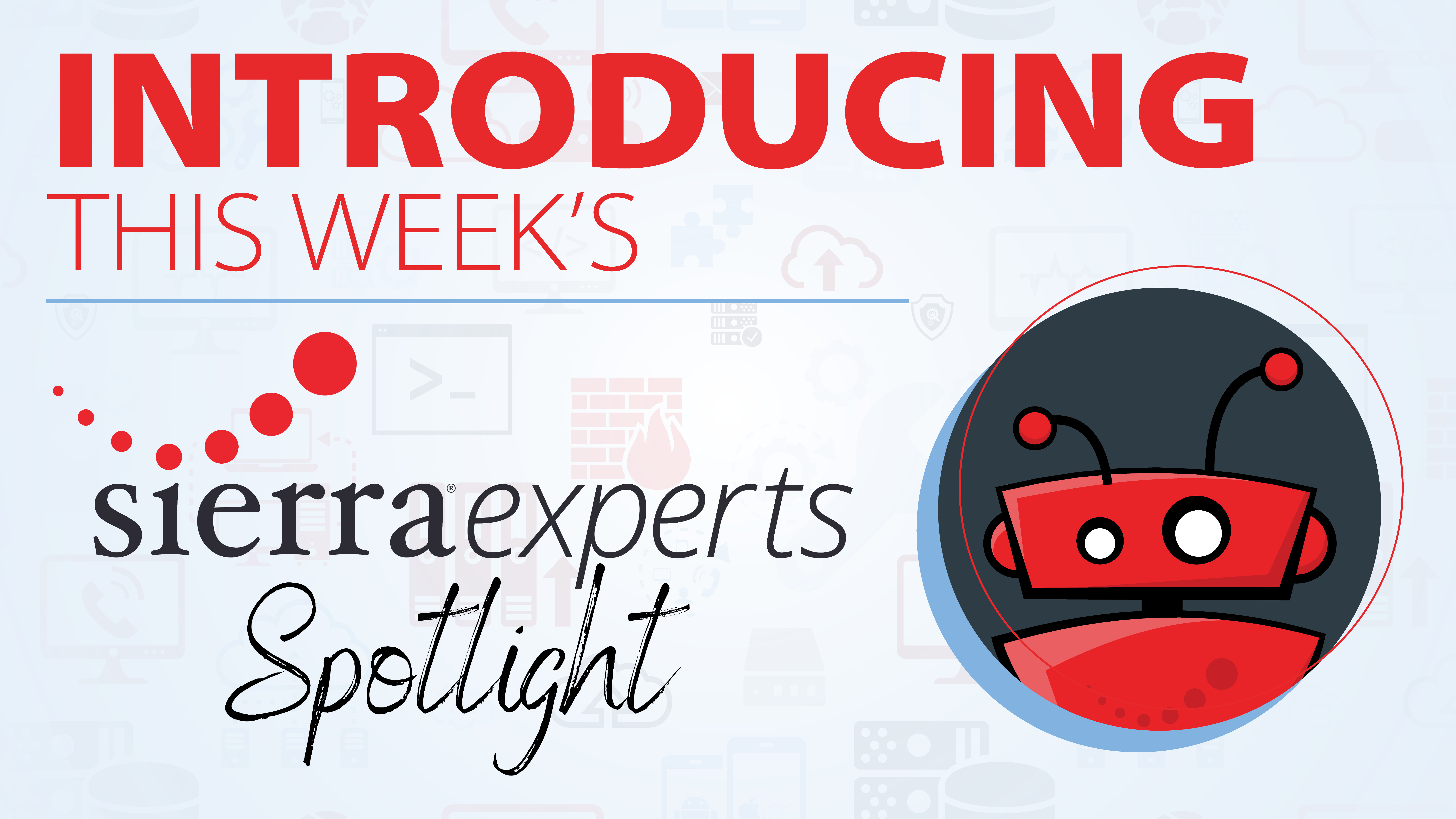 February 9, 2022
Sierra Spotlight: Mark Sokolowski
Time for our next Sierra Spotlight. This week we are spotlighting Sierra's Vice President of Sales, Mark Sokolowski. Mark has been with Sierra Experts for about 3 years now. He worked on the Support side of Sierra for several years and eventually worked his way over to the sales team. Mark expressed how he loves being able to interact with Sierra's great customers every day. His biggest goal is to drive in new business to the company to grow it to new heights. Another fun part of Mark's job is being able to attend events and functions that Sierra either hosts or sponsors. It is a great way to meet new people and potential customers. Finally, Mark also assists with marketing efforts and help to grow partnerships.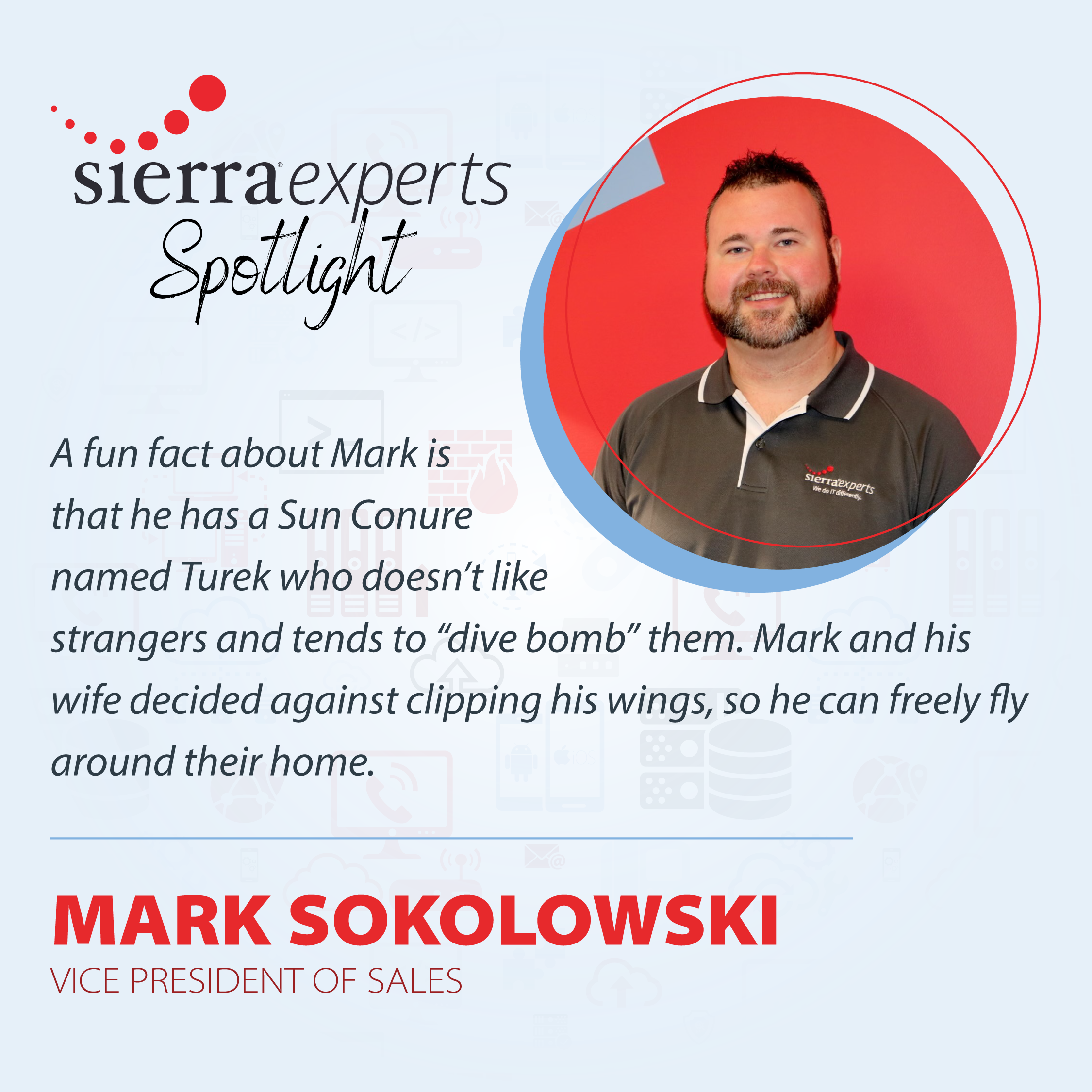 Mark is a family man through and through. He is a huge Pittsburgh sports fan that lives locally with his wife Nicolle, their two Yorkie puppies, and their Sun Conure named Turek. Turek tends to "dive bomb" strangers, however Mark and his wife decided against clipping his wings, so he can fly freely around their home. Both Mark and Nicolle are hoping to expand their family and have children of our own to spoil in the future.
It just so happens at this point in Mark's career with Sierra, he has a long list of very good memories.
"Our summer paintball events with the whole company and Freshwater family would get very intense and competitive. Our CEO Bruce even took a paintball to the head and was bleeding as he continued to play on", Mark said about his favorite Sierra memory.
Mark's favorite part about working for Sierra Experts is the family atmosphere.
"We work together as one big team, or family, and when we win, we share that feeling together", he said.