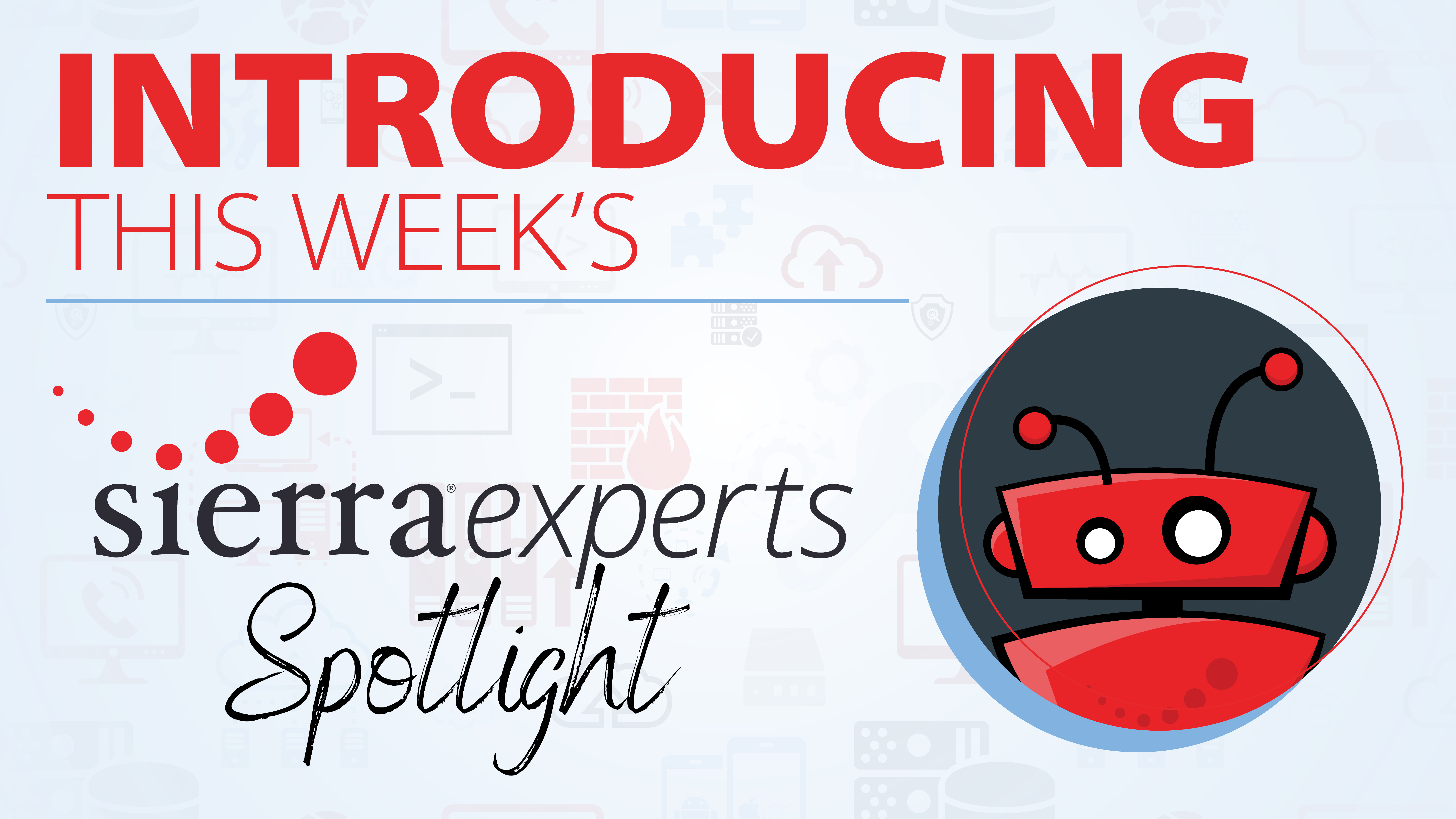 January 12, 2022
Sierra Spotlight: Bruce Freshwater
With the new year beginning, we felt it was important for our customers to learn about the amazing people behind Sierra Experts. We will be sharing a Sierra Spotlight each month to highlight a person or persons from our team. It will allow you to learn more about the different facets of the company and be able to put a face with a name.
We are excited to announce that our first Sierra Spotlight is none other than our CEO and Founder, Bruce Freshwater. Bruce currently serves as Sierra Experts founder and Chief Executive. He oversees all of Sierra's daily operations, both in-house and at its Downtown Pittsburgh Data Center. Since Sierra's inception, the organization has seen substantial annual growth. Sierra has expanded its Data Center hosting services through its sister organization, Sierra Data Centers, where he serves as the Chief Technology Officer.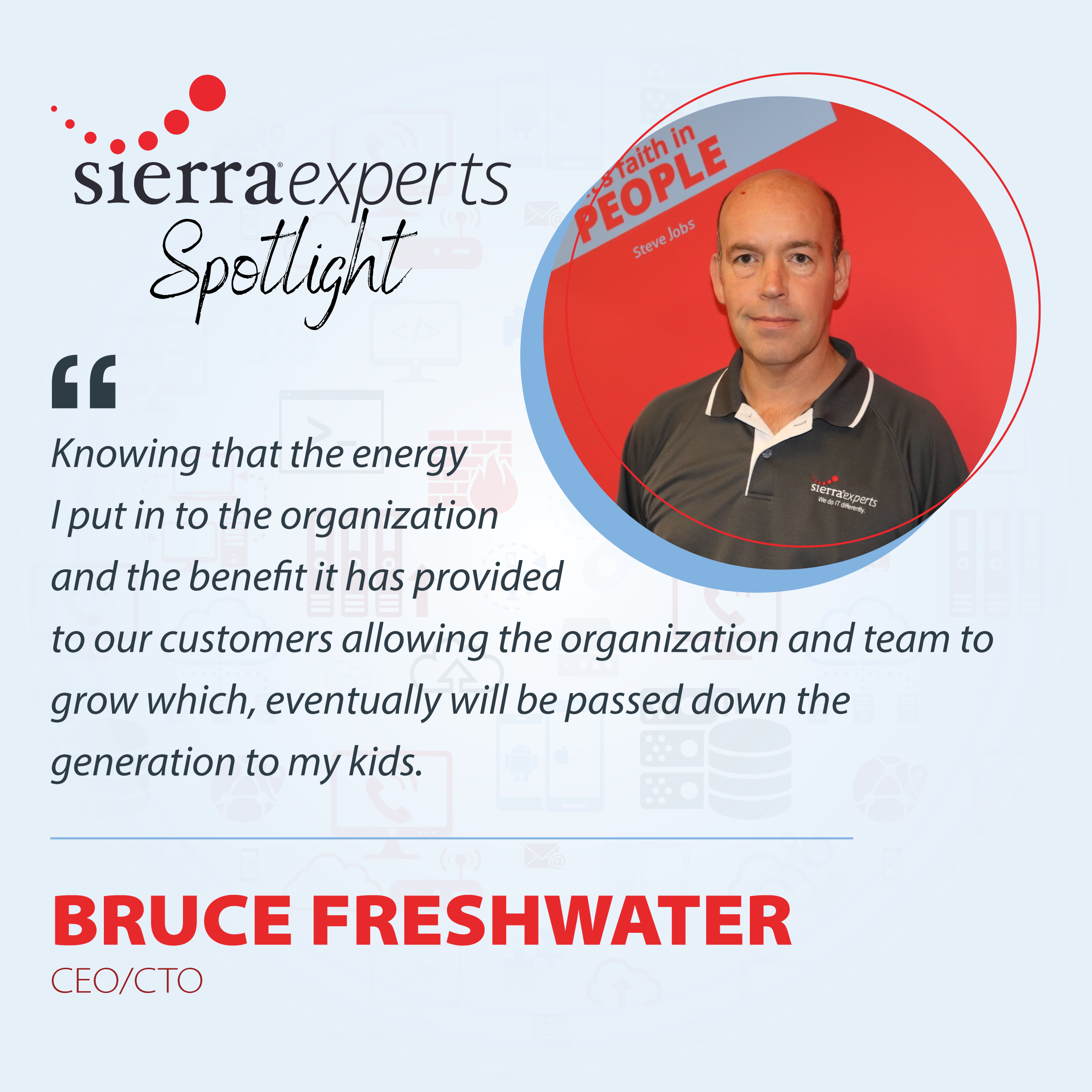 Bruce served in the United States Air Force from the 90's to early 2000's. He also received extensive training from the CCAF and UAA. Bruce and his beautiful wife Stacy reside locally with their children, dogs and chickens.
"My favorite part about founding Sierra Experts is knowing that the energy I put into the organization and the benefit it has provided to our customers has allowed the organization and team to grow which, eventually will be passed down the generation to my kids."
Another one of Bruce's favorite parts about working and founding Sierra Experts is being able to enjoy the good days, the stressful days, the bad times, and the awesome times with his wife Stacy. He also mentions that "running a business is not for someone that needs to be motivated by others and is by no means easy". So, if you are thinking about starting a business, make sure you are motivated and ready to take on every problem thrown your way.
When it comes to working at Sierra Experts, there are so many memories made. The environment is productive yet energetic. There is never a dull moment. We were curious to know what Bruce's favorite memory was. After all, he was here since the beginning. He gave the sweetest answer by saying, "the best memory for me was the day my wife Stacy joined the Sierra Experts team as our 3rd employee". It doesn't get any better than that!
People are often curious how the name Sierra Experts came to be. It just so happens that Sierra is the name of Bruce and Stacy's oldest child. If you couldn't tell how much family means to the Freshwaters, that should give you a better idea. We are thankful to Bruce for founding Sierra Experts, because now we all get to be a part of the Sierra family.