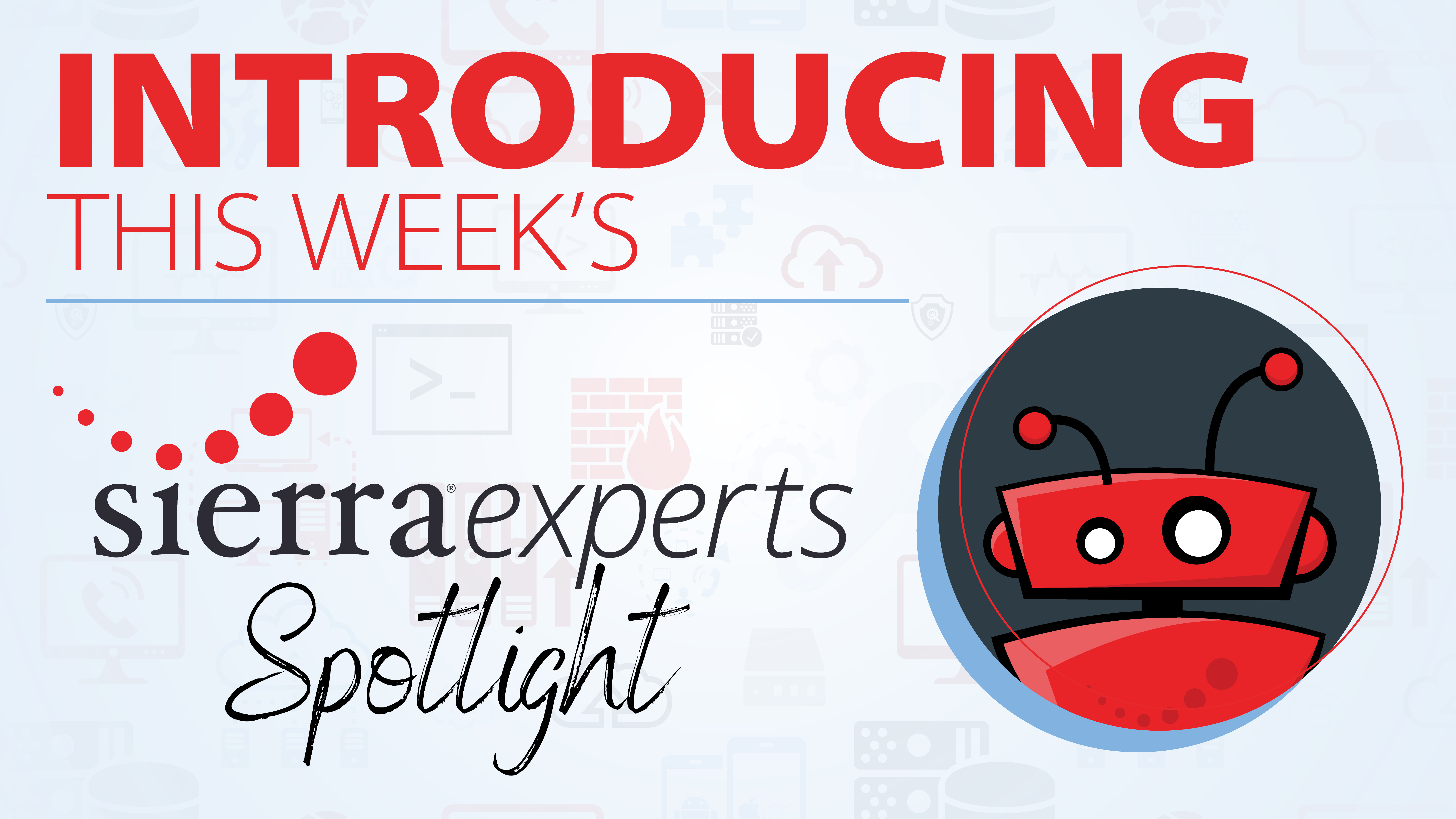 March 23, 2022
Sierra Spotlight: Andrew Barnosky
The role of Service Delivery Coordinator is vital to the ongoing success of the support team here at Sierra Experts. The person in this role makes sure all new projects and customer inquiries are handled in a timely manner, as well as maintains team focus. That is why this week's Sierra Spotlight is Andrew Barnosky, Sierra's Service Delivery Coordinator for the engineers on the support team. Sierra's engineering team and the organization have greatly benefited from his presence during the past year.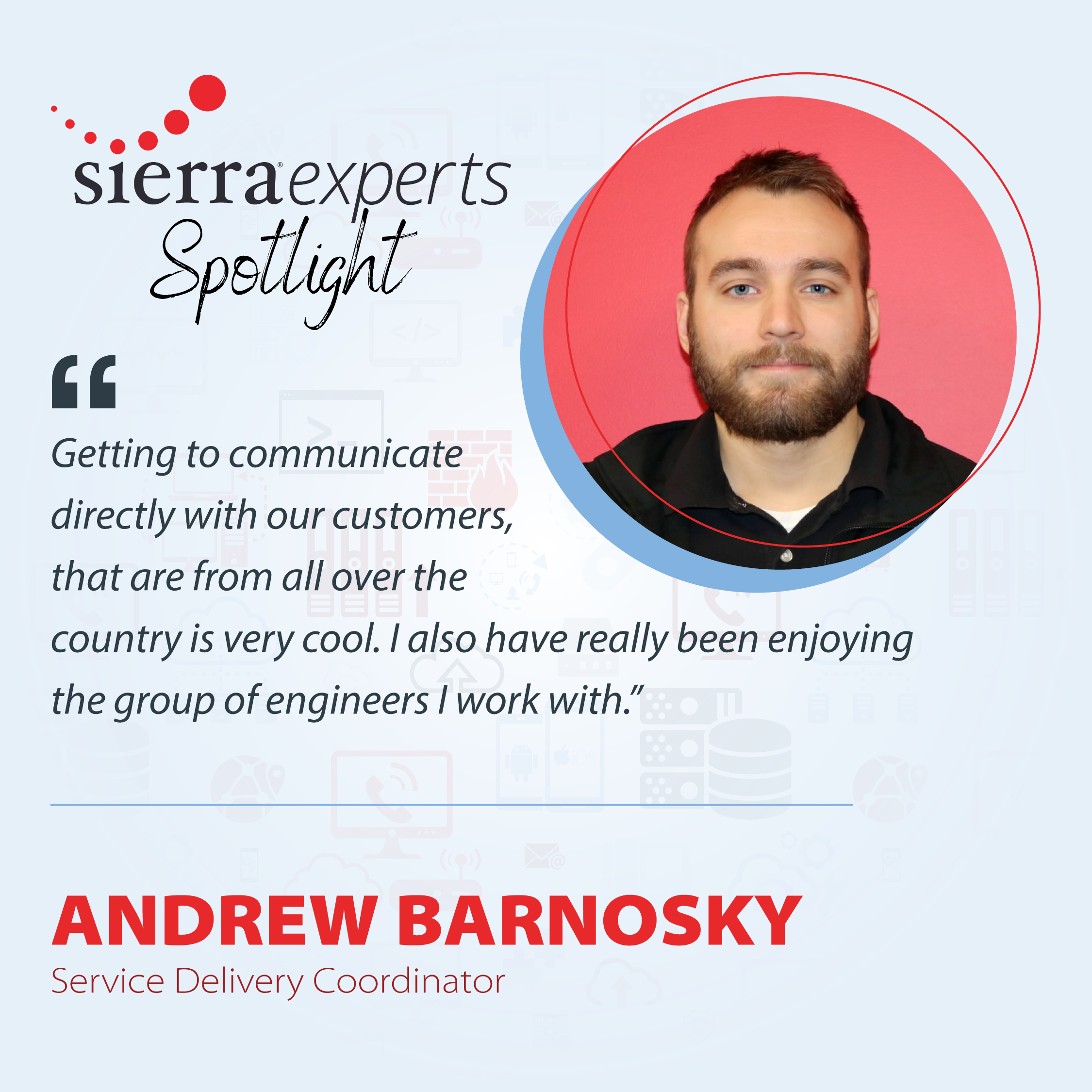 Andrew moved to the Pittsburgh area in the summer of 2021. That is when he joined the Sierra Experts team. He enjoys meeting so many new people both within and outside of Sierra.
"Getting to communicate directly with our customers, that are from all over the country is very cool. I also have really been enjoying the group of engineers I work with."
Since Andrew was young, he loved Pittsburgh Sports. Now that he is in Pittsburgh, he loves having the opportunity to get to watch all his favorite teams live. In his spare time, Andrew likes to play music, spend time with his family, and hunt.
"A fun fact about me is that I am an avid hunter and love to shoot competitively."
In addition to being part of a new team, Andrew is constantly expressing how motivating it is to work with his colleagues. In his role, he makes sure that there is a strong line of communication between the engineers and the customers he works with. Our team of support staff will assist with any questions you may have and make sure that the project runs smoothly from beginning to end.