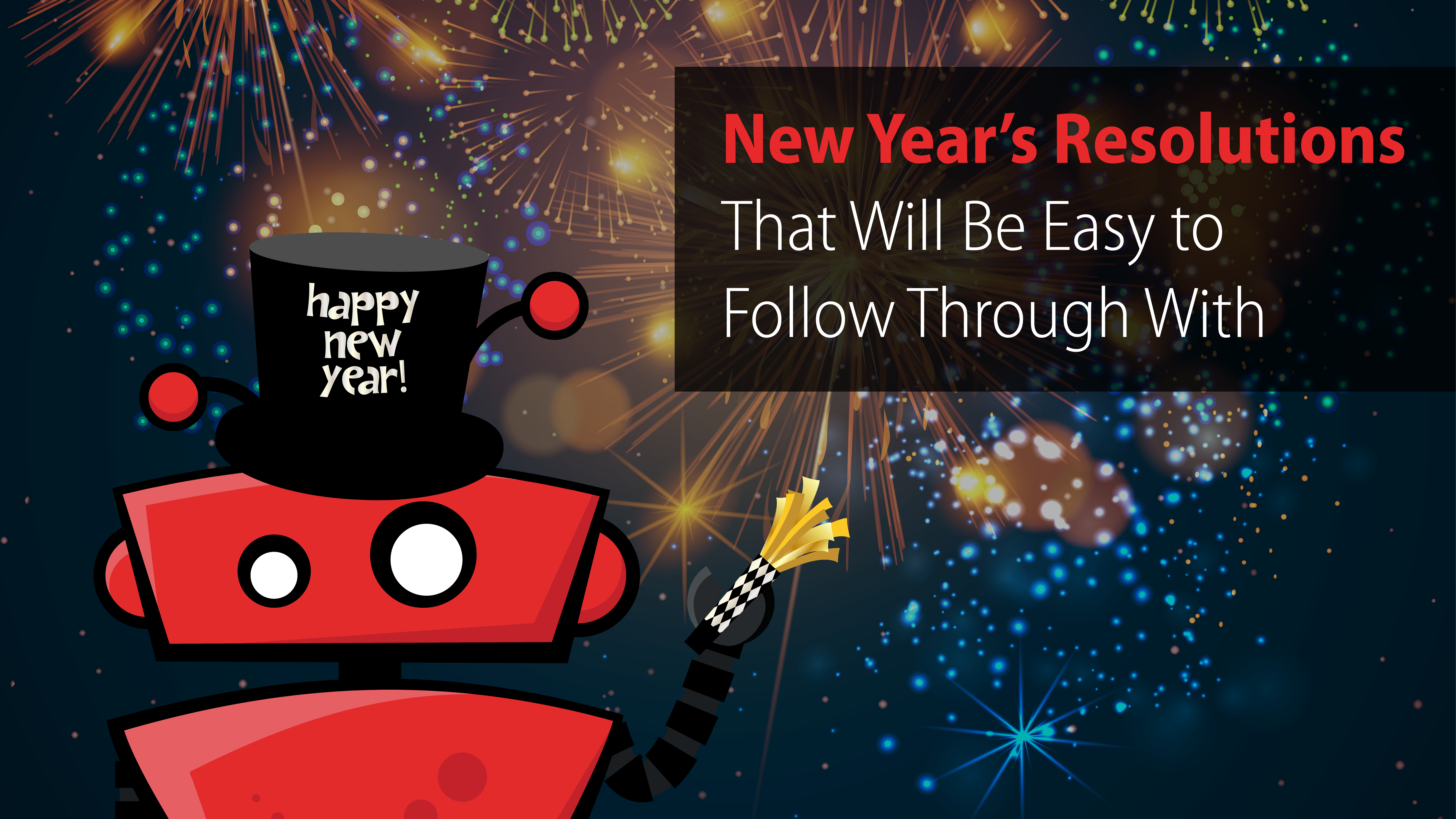 December 29, 2021
New Year's Resolutions That Will be Easy to Follow Through With
With the new year approaching, you know what that means… resolutions! This year is the year to pick resolutions that will be easy to achieve. Starting small and working your way up to bigger goals is always much more achievable than the other way around. We put together a list of some New Year's resolutions that we think would be easy to follow through with in 2022.
1. Build a Better Budget
If there's one New Year's resolution that will help you the most in the long run, it's making a vow to save more money. Before the new year begins, make an outline for a budget that will work best for you. If you need help planning, try the app You Need a Budget.
2. Experiment More in the Kitchen
Everyone wants to eat healthier in the new year, but you should also try to eat more diverse foods. After all, variety is the spice of life! This year, choose an easy dinner recipe you've never tried before at least once a week.
3. Read More
We know that reading isn't always for everyone, but it is for some people. Make a goal to read at least 5 new books this year. Try hosting a book club with some of your friends that also love to read. Or if you are too busy to sit down with a book, try audiobooks. Reading is a great way to pass the time, while also keeping your brain active.
4. Take the Stairs More
Again, everyone always wants to be healthier in the new year, so start with something small like just taking the stairs a few times a week. According to a journal publication by Physiology & Behavior, people that take the steps for even just 10 minutes a day are given a burst of energy greater than someone caffeinated.
5. Plan a Vacation
If you feel safe doing so, plan a trip. Researchers have found that even thinking about an upcoming trip can boost happiness for weeks. Happiness is key in 2022, and just think your other resolution for building a better budget could come in handy towards saving for a fun getaway.
6. Hydrate Your Body
Make 2022 the year that you are never dehydrated. Before you grab a soda or alcoholic beverage, listen to your body. It tells you when it is dehydrated. Be sure to up your water intake in the new year. It will help with energy levels, skin, sleep, and overall health.
7. Learn a New Skill
It is never too late to learn something new. Whether it be learning a language, picking up an instrument, or even becoming a master chef, let 2022 be the year you hone in on a new skill. Luckily after the pandemic, there are so many ways to learn new skills either virtually or in person. It is great to have more than one way of learning something new.
8. Upcycle Your Wardrobe
If there is one thing, we know it's that holding on to smaller clothes isn't the healthiest way to motivate yourself. If anything, get rid of the clothes that no longer fit by donating them to a local shelter or Goodwill location. Then when you do shed those extra pounds, treat yourself to new clothes. No use holding on to the past.
9. Do One Thing at a Time
Multitasking doesn't always make you more efficient, but it does stress you out. Try organizing your activities into chunks of time. For instance, do "family time", "cooking time", "shopping time", etc. Give yourself some time to relax and not try to manage everything at once.
10. Give Yourself More Compliments
Start being kinder to yourself in the new year. We all have flaws and make mistakes, but try not to beat down on yourself as much as you want to. Instead celebrate your life and accomplishments. Take some time either in the morning when you wake up or before bed to give gratitude to yourself and the day. Words of affirmation go a long way.