Prevent network outages and disruptions with proactive monitoring solutions
Advantages of
Monitoring
Our remote monitoring solutions can help you:
Reduce costs associated with downtime
Maintain customer service levels
Achieve regulatory compliance
Increase systems reliability with our in-house 24/7 coverage
Proactively monitor and manage security incidents on a real time basis
Free up time for your internal IT staff to manage other projects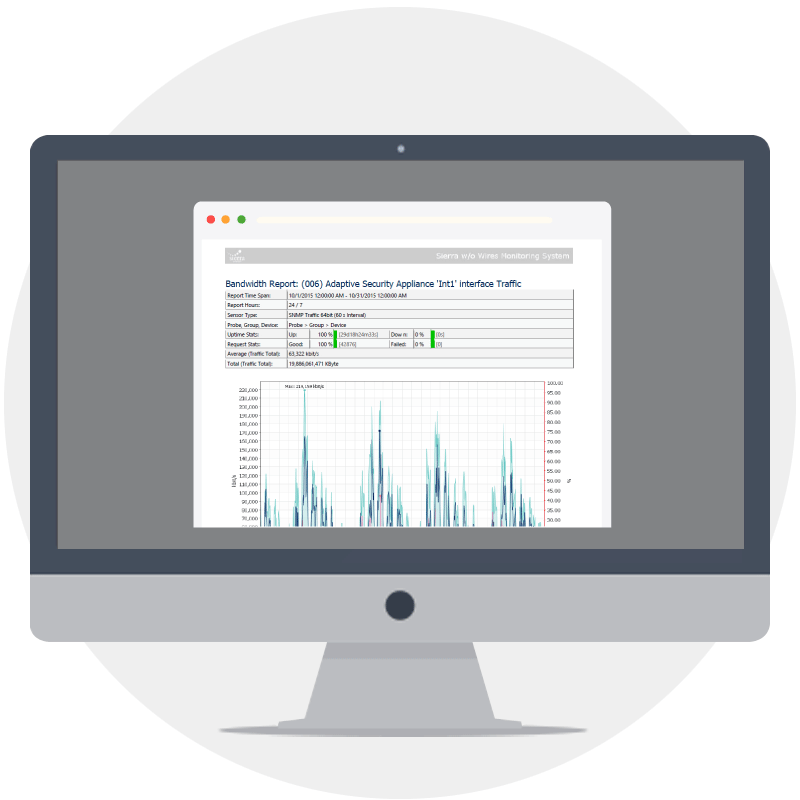 Why Pick Sierra?
Sierra offers remote systems monitoring services that are fully customizable and are supported by our senior-level systems engineers.
Related Resources
Backup & Disaster Recovery Infographic
Learn more about the types of data loss and what you can do to protect your data and your business.
Disaster Recovery Checklist
Use this checklist to guide you through you disaster recovery process.
Learn more about Sierra's firewall monitoring services.
Learn more about Sierra's Managed Services.
Learn more about Sierra's Monitoring Services.
Ransomware Stats Infographic
Check out these ransomware statistics that all businesses must know.
Server Management Infographic
Learn more about saving time and money with Server Management from Sierra.