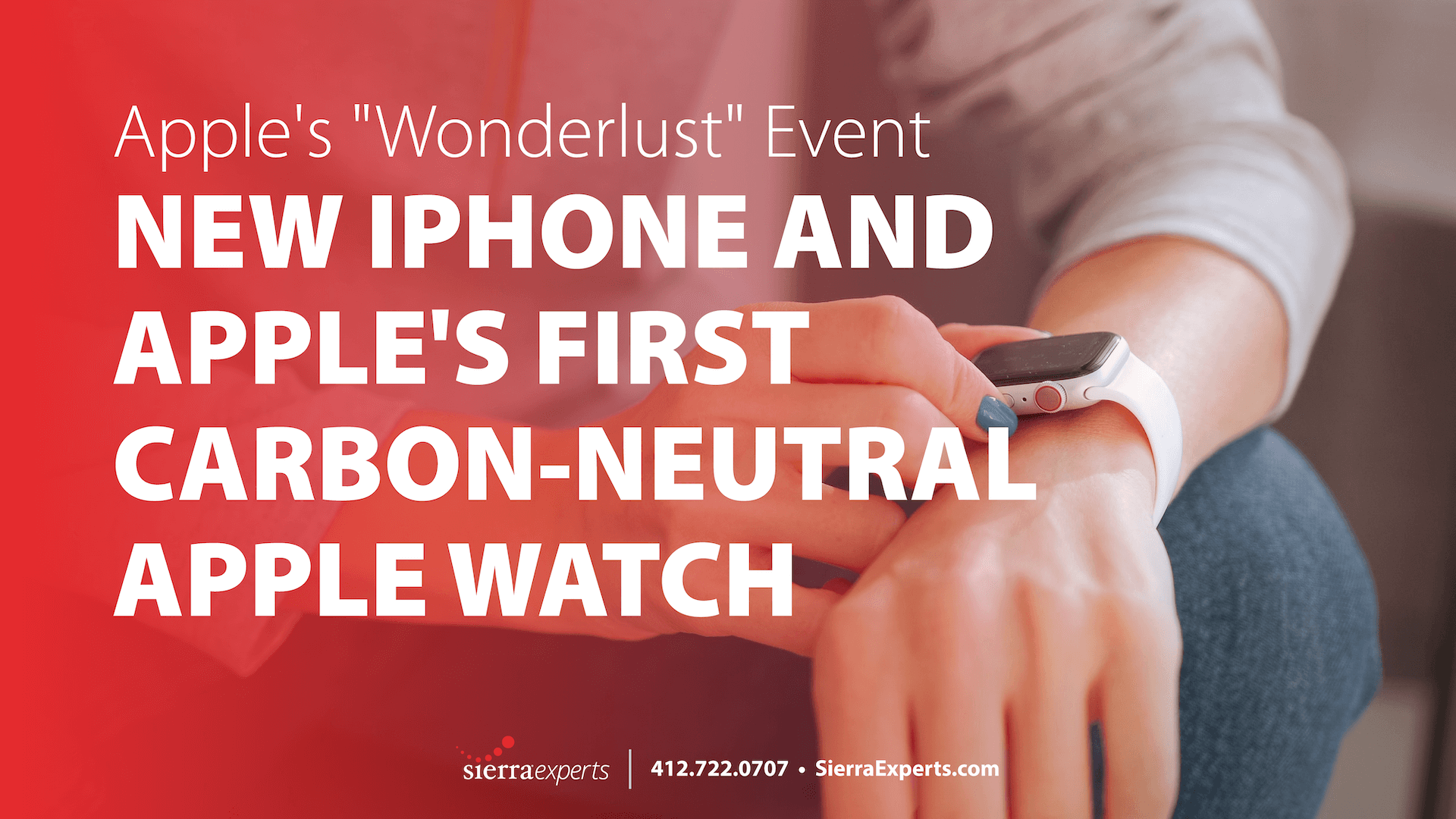 October 16, 2023
Apple's Wanderlust Event – What We Learned
Apple's Wanderlust Event stood out to many viewers as breathtaking and innovative. The event started with a short film showcasing different birthday parties from around the world; the kicker being that all of those featured were celebrating another birthday thanks to Apple products (crash detection, low heart-rate alerts, etc.) Apple has taken a focus on keeping safety a priority and most recently, they've enabled iPhones to have satellite-enabled Roadside Assistance. This is great for those who travel through areas and experience sudden car issues or emergencies.
Here are some more innovations we learned about during Apple's Wanderlust Event:
Apple Watch Series 9 – With new gesture capabilities, you can start, stop, pause, and scroll via a simple double tap of your thumb and index finger.
Apple's Eco-Conscious Goals – Apple is taking drastic steps to become more eco-conscious, including no more leather in products, increased reliance on ocean shipping, and reducing plastic in the company's packaging to zero by 2025.
Apple iPhone 15 – The all-new iPhone 15 has many new advancements, including the Dynamic Island Display, and an impressive 48 MP front camera. The new iPhone (finally) ditched the lightning port for the universal USB-C.
What new features and products are you most excited about? Will you be purchasing the new iPhone 15? Check it out in an Apple store near you!
Source:
Miller, K. (2023, September 13). 5 things we learned from Apple's Wanderlust Event. InsideHook. https://www.insidehook.com/daily_brief/personal-tech/things-learned-apple-wanderlust-iphone-event