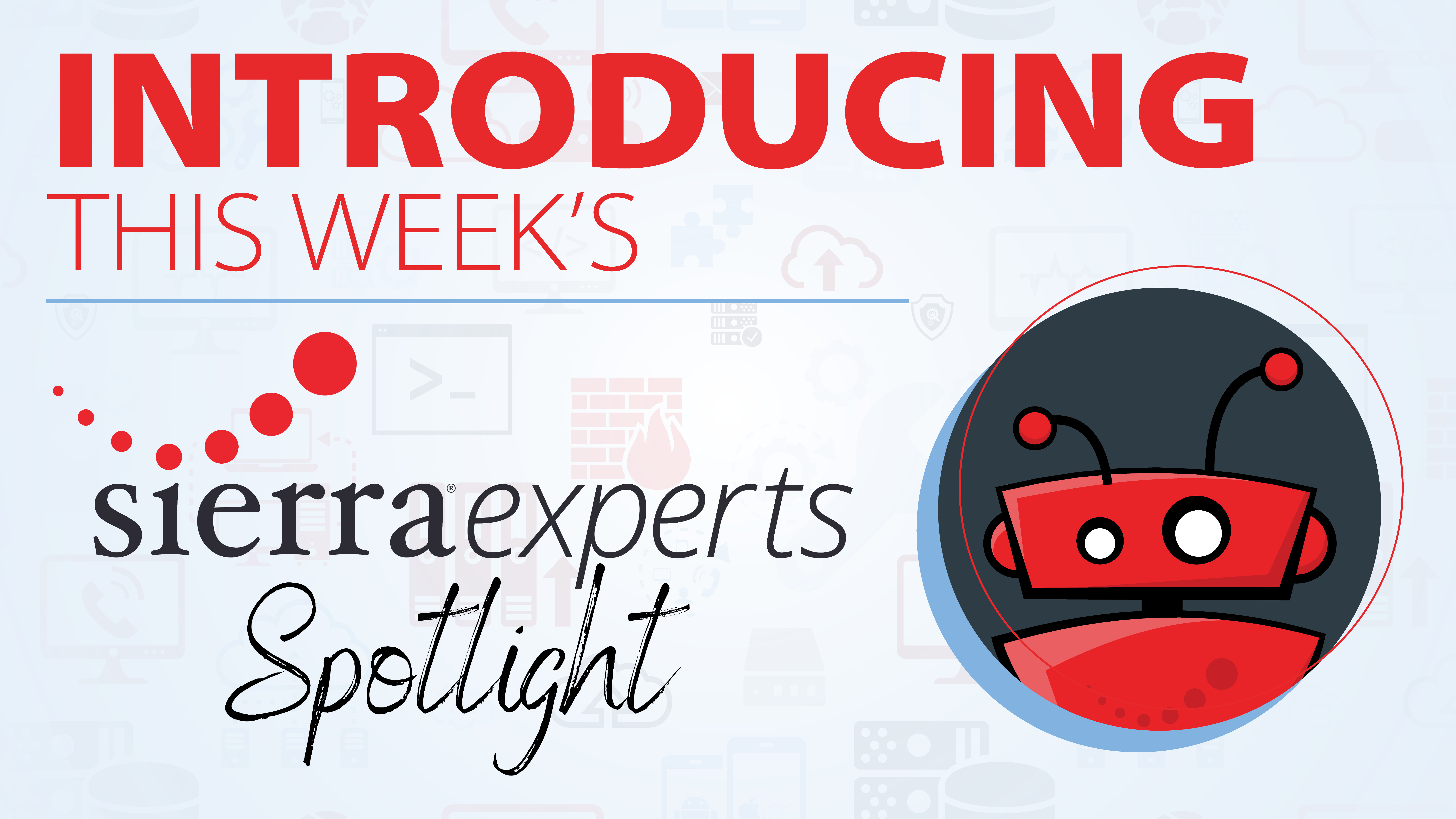 May 11, 2022
Sierra Spotlight- Intern Edition
Sierra Experts supports the next generation of the working force by hiring on interns. In the past, Sierra has hired interns to assist our engineering, development, sales, marketing, design, and business teams. Internships are a great way to offer training in practical, real-world situations. Education is great, but nothing beats experience from getting out there in the field and working on real projects with real customers. In fact, we often offer full-time positions to hard-working interns after the completion of their internships.
This year we have two interns that are working alongside the Development team, Alysa Rugani and Edward Izvorean. Both Alysa and Ed come to us from the Pittsburgh Technical College. Learn a little bit more about each of our amazing interns below in this week's Sierra Spotlight.
Alysa Rugani is an Application Development Intern for the Development Team. She will be graduating from Pittsburgh Technical College with an Associates in Computer Programming. When Alysa is not busting out codes all day you can find her hanging out with friends or tending to her at home zoo. Alysa used to be the owner of venomous and non-venomous snakes, tarantulas, bearded dragons, a chameleon, chinchillas, a hermit crab, a tortoise, and a crested gecko. She might sound a lot like this generations Steve Irwin, but her calling is in computer programming.
Edward Izvorean is 25 years old and has been living in Pittsburgh almost his whole life. He moved here when he was 5 years old from a small country called Moldova. He attended high school at Pittsburgh Science and Technology Academy then took a break from school for a couple years until attending Pittsburgh Technical College. Ed is also full of fun facts! He is a 2nd degree black belt which he earned at the age of 15, and his family is first generation Americans from Moldova.
Both of our amazing interns said that their favorite part about working at Sierra so far is the family atmosphere. They love the idea of everyone being tight knit and working towards the same goal.
Sierra Experts is excited to have Alysa and Edward as part of the team!