Reduce capital expense and maintenance by utilizing our secure infrastructure.
IaaS, Colocation, PaaS, Hybrid Cloud – What Does It Mean?
We hear too many buzzwords surrounding infrastructure related services, and it can be difficult to know exactly what you need. Sierra offers services through our Tier-3 data center located in Pittsburgh, PA, including:
Platform as a Service (PaaS): Simply stated, this means that we provide a managed virtual server that the customer is able to utilize. We ensure that the virtual server is functioning and performing properly, and the customer manages all data and applications within the virtual server.
Infrastructure as a Service (IaaS): In this case, we provide access to all of the hardware needed, including servers, racks, wiring, network gear, heating and cooling, and more. We manage the hardware, and the performance and operating system are managed by the customer.
Colocation would include access to our data center environment only. This means that the customer provides their own server and networking gear, while we provide a rack, power, and HVAC.
Hybrid options would include a combination, or somewhere in between these options. For example, if a customer provides a server only, we can provide the remaining infrastructure needed to operate.
Data Center Features
Whether you are utilizing PaaS, IaaS, colocation, or a hybrid option, Sierra's Tier-3 data center located in Pittsburgh, PA offers leading capabilities.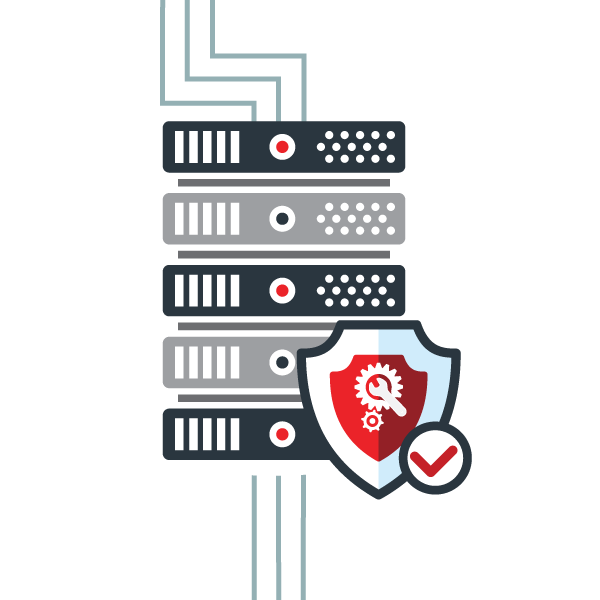 Features
24/7/365 support available
Power and HVAC redundancy
Secure facilities
More Information
Please see our FAQ page for additional information about our hosting solutions.
Visit www.SierraDataCenters.com for more information about our data center facilities.
If your question isn't listed there, feel free to email or call us at 412-722-0707